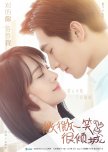 Love O2O
3 people found this review helpful
This show was not the first thing I watched. I found the movie by mistake and I fell in love with it that night. I watched it about 6 times before giving into Asian dramas. But then I found the show, it was really amazing going into more detail than the movie its self . But the show had a dramatic downfall after ep15, after the show didnt focus on the game that had help them get close together. that is what made me dislike it after 15, because the other episodes really didnt have any meaning after they have came together in my opinion. The movie was about the same way as well but I understand the movie had some mistakes and was moving to fast but thats what movies do. Now the cast, I feel that the original cast in the movie who where ( Jing Boran and Angela Baby ) had more of a connection than the people in the show. and I dislike asian dramas with actors with fake kissing like they are little kids. I feel in all the was the movie was the best of all compare to the show. The show did give some juicy details but the casting of the people in the movie was best to me.
Was this review helpful to you?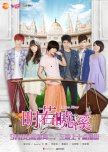 I like the drama then their is somethings that I really didn't like. For example the main role girl known martial artist, talked about being reserved. But she wasn't like that at all, she had a strong will in the beginning and then they just turned her into a big cry baby. That was such a let down when I seen this. And in some parts I thought they where going to let her be with Che. The boy she was dating she just about every time jumped to conclusions without giving him time to explain. I really didn't mind them doing that, but come on close to the ending it was spammed I don't know how many times. And I really didn't like they letting her run to che just about every time she had a problem, when she clearly see that her friend likes him. That was just playing dirty in my opinion. The drama could have been just about 2-3 more eps, they just crammed everything in the end. You can clearly see that in the end when they just make her the Elite Union President and goes off. Which could have been better when you see that their is so many hole that haven't been filled. But over all it was a great drama, they brings back that feeling of my first asian drama. And if you are wondering, it is Love O2O.
Was this review helpful to you?