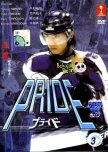 Pride
6 people found this review helpful
I love this show. I'm sad that it took me this long to watch it. I quickly made it through half the show in a few hours and then I realized I was close to completing it so I tried to slow down. :P I love that this show contains so many elements that I love as if it were made for me. Seriously, this is like my perfect show. It has some romance (with cute banter), comedy, friendship, and hockey. However, I did struggle with the show in the second half because I got angry at the main girl. The ending was ok, but not great. I wish they would have executed it differently. Nonetheless, I really enjoyed this show overall. My favorite element was probably the friendship between the guys. I didn't expect to enjoy it that much, but I really enjoy the bond all the teammates made.
Was this review helpful to you?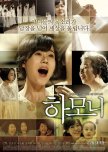 Harmony
6 people found this review helpful
This is my first review. I just felt I had to talk about this movie. I literally just finished watching it. (the credits are rolling as we speak). Wow this movie was absolutely beautiful. The acting was very well done by everyone. There were moments when I laughed. And there were many moments when I cried. In fact, it seemed like I spent a majority of this movie crying. My mom was giving me weird looks because I kept pausing the movie to get more tissues. Usually, I don't like to watch movies that make me cry. However, I was so moved by this movie. At the end, I still managed to smile and feel satisfied with the ending.
I'm really glad that I watched this movie and I feel this is definitely one that you should watch. Don't be intimidated by the fact that I was crying a ton. I still really enjoyed the movie and will definitely watch it again.
Was this review helpful to you?