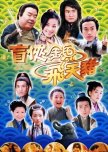 This review may contain spoilers
I think the first part where our protagonists travel around solving cases was written with little though and effort. How did one person be in two places?? Because they are twins. How did a house got up a tree?? Because there was a tornado in the night and no one notice. How did someone I killed stand in front of me?? Because that is his girlfriend wearing a mask. I really enjoyed watching the cases and crimes. But the conclusion and solutions was too weird and fulled with lucky guesses. The second part where the detective stays in his home town with their new friends was great!! I loved it. There is a good fraction of romance through out the show that wasn't meshy but really cute. The first episode had some strange effects, but didn't appear for the rest of the show. I costumes was beautiful the ending was great. A bet of historical stuff happens in the end. It might be a bet hard to watch the first half, the next half is worth it.
Was this review helpful to you?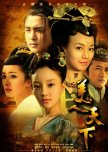 I really enjoyed this drama. My main problem is about all the face masks, I don't think there is any that good now in days. I like how this version sees the little princesses death. Wu Meiniang is very smart and fair ( expect maybe when she's jealous of other women ). I think He Lan Xi'er's backstory in the end was very weird and unnecessary. I like the Wang empress too, especially about what she chose for her son. The emperor made me very angry when came Qing Luan, Costumes were beautiful but I find it rather boring, the scenery is the same.
Was this review helpful to you?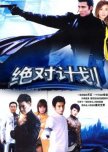 I watched this because of my favorite actress Zhang Ting. So I was extremely disappointed to see that she was barely in it. I would say she is a guest star not a main character. Since I spent the entire drama waiting to see Zhang Ting, I didn't enjoy it at the time. But looking back now I think its rather good. The actual heroine Zhen Zhen is cute and funny. I wish she ended up with the other boy, but I always knew it wasn't going to happen. Sometimes I think it takes it self too seriously. I think the special effects was okay and I like most of the characters. I would prefer to drop some "arcs" .
Was this review helpful to you?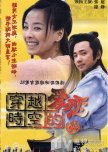 The costumes are kinda boring but ok. The hairstyles are pretty boring and ugly. They even manage to make my favorite actress whom I think is the prettiest actress in the world "Zhang Ting" look next to ugly. The rest of the cast are also next to ugly. But the story is very enjoyable and funny. My favorite parts are when Xiao Wanzi is with the emperor. My least is the beginning when Xiao Wanzi keeps taking advantage of the prince. The scenery waa nice. The beginning episode is probably also my favorite. This taught me a bet of the history of the ming dynasty. I wonder rather or not the roast duck events really happened in the ming dynasty. Not the fact ( Spoilers Alert! ) that a girl from the future introduced it to the ming dynasty of course. But the other stuff like the poisoning and the fact that the 2nd son of the late emperor ( Zhen Yuanzhang ) spends the rest of his life roasting duck after his title, along with all the other sons of Zhen Yuanzhang, is token way.
Was this review helpful to you?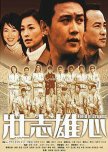 This review may contain spoilers
Keke, who works at her father's bar, bought a soccer ticket from a "friend" and gave it to her crash Ouil. On the his way he Su Lan, The daughter of a successful businessman. Soon Su Lan took over her father's business and soccer team. She got a successful couch "Luo Yi" to couch the soccer team. Luo Yi saw Ouil play soccer on the street one day and have him join hid team. Their best player "Du Haitao" got kicked out due to continuously breaking the rules and ruining their team's repetition.Ouil fell in love with his boss Su Lan, but she does not return his feelings. Because of this, Ouil became uncooperative and bad tampered. Ouil soon got kicked out of the team. He met Du Haitao again and soon broke his leg stopping him from playing soccer. Ouil goes to Ireland with Keke to visit her mother( who left Keke's father because he was too obsessed with soccer ). In Ireland Ouil met his idol "Da Yang". Ouil's leg healed due a expensive operation Da Yang introduced.Luo Yi flow to Ireland to ask Ouil back on the team. Ouil expected Keke's love , Keke manages to convince her mother to come back to china with her, Du Haitao rejoined the team, and Su Lan and Luo Yi shared a romantic scene.
I know little to nothing about soccer and would had never watched this if my favorite actress Zhang Ting wasn't in the cast. I very liked Su Lan and Luo Yi's relationship. But I wish she would end up with Ouil and have Luo Yi as a big brother and best friend. Everything but the romance was boring.
Was this review helpful to you?