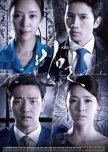 Secret
1 people found this review helpful
This is one of my favourite dramas and would recommend it to many
The story was well written and the actors were compelling in their roles plus the main characters chemistry is outstanding.
I found the story to be an amazing portrayal of what people do for love. To see the entanglement of the characters story and watch as they slowly "untangle" it was thrilling. It really made me feel for the characters and got me invested in their story. Seeing what they go through and seeing them get their revenge ( and they do get it ) made it all the more amazing.
Hwang Jang Eum and Ji Sung have amazing chemistry. No matter what drama they act in with or without one another, they still give an amazing performance. ( I suggest watching Kill me, Heal me to get more of the two actors )
%100 would re-watch! Always think of going back after watching some MV on youtube for this drama!
Was this review helpful to you?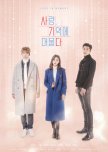 This drama came up in my recommendations so I decided to watch. I read the description ( and liked the concept ) and saw that it was only 6 episodes and thought, why not.
>> Overall the drama wasn't the worst, but he acting isn't the best, the music is sub-par and the characters are borderline annoying. It was an interesting concept but was let down by the story being so sporadic. The actors themselves were great and I'm sure they did what they had to, but the written characters were weak.
>> This is a drama you can put on while you're doing anything else and by the end of it you'd still know what happened. If you watch this drama go in with lower expectations and think of it as a pastime.
Was this review helpful to you?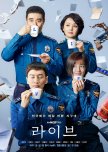 Live
0 people found this review helpful
One fantastic drama that I will always go back to, and suggest to any kdrama fan
I LOVED this drama, its well written and thought out. It feels real, it shows real life crime issues and depicts real stories that happen all around the world.
The music is amazing and used effectively, it adds to the emotion of the scene its used in. I love so many of the songs in this drama and I'm still searching for one of the songs used ( I don't think its a fully released song sadly )
The cast was also really great, I liked the actors they chose because they aren't SUPER well known ( Like Suzy or Lee Minho, Kang Bin ect.) ( I'm not bashing the actors either! Kwang Soo is one of my favourite actors/entertainer.) It added to the story making them seem like real people"
Overall a fantastic drama and one of my favourites.
( Would also recommend watching Voice, When a snail falls in love, Guardians/ Lookout, and medical examiner dr.Qin for similar feeling dramas)
Was this review helpful to you?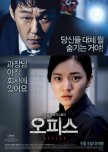 Office
0 people found this review helpful
I kind of stumbled upon this movie after watching Radiant office, and thought to try it. I then realized I saw a trailer for this movie once and felt excited, but was slightly let down. The story depicts the stress of an adult work life and how it can truly change someone even pushing them to kill their co -workers. The concept and overall idea seemed super interesting but it fell short due to the story being slightly confusing.
( Spoiler) I found when Mi Ryes image switched between herself and Sung Woo (the villain father) I couldn't really tell who killed the person. It seemed that they were both killing people within the office?? There were also parts in the story that didn't seem to add up for me. For example, when the officers found the body locked in the maintenance room in the parking garage? What was the cause and who did it?? ( maybe I missed something?? ) Overall if you miss one part in the story everything may not make sense.
On the bright side I loved the cast and acting, all the actors seemed to play their part adding to the overall "office" feel. Each actor/worker conveyed their own stress in different ways which is one part I enjoyed about the story, the short character development made me keep watching.
The music wasn't apparent to me and didn't leave a lasting impression, I honestly cant remember a time were music added to the film in any way across any of the scenes in the movie.
I'm not too sure if I would watch this movie again, or suggest it if that conversation ever comes up. Maybe after reading a few other reviews and seeing/reading others opinions and theory's/explanations I will revisit!
Was this review helpful to you?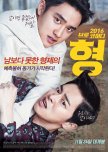 These movies always get me, Secretly Greatly, Postman to Heaven, and Penny pinchers. I go in thinking it would be a light hearted movie and end up in tears. This really was an amazing movie and tugged on my heartstrings.
The cast was outstanding, Jo Jung Suk and Do Kyung Soo really had amazing chemistry in the film. They physically, and emotional portrayed their characters ( As well as all the others ex. Park Shin Hye ). The story had very quick build up ( understandable because movies only have about 2hours to really get everything in ) and the character development was the same, though not disappointing. The twists and turns in the story will truly pull you in and wont fail to get your eyes watering~
Overall I REALLY liked this film and would recommend it to any k-drama fan.
Was this review helpful to you?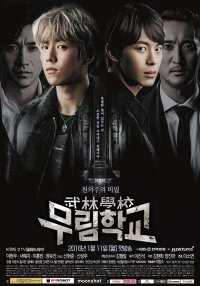 I've read other reviews and people seem to love this drama.
I found it quite hard to sit and watch after some point. I found the plot and story very boring and dynamic between characters (actors) average.
I was super interested as soon as the story started following Sun Ae. But I realized Soon Duk was the focus I started loosing interest, then I started getting tired of their characters by the end of episode 2. I stuck it out finished the 5th episode and added it to my dropped list.
Over all I wont revisit this drama considering I know how it ends, and what happens between the main chars.
Was this review helpful to you?