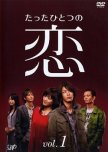 I am ten years late for this drama. Who's watching this in 2016? Hahaha. I' not really good in giving reviews, but I will give my best shot for this one because I love everything in this drama.
To be honest, if it wasn't because of Kamenashi Kazuya, I will not be watching this. The story is indeed cliche. There were novels, movies, etc. that had been used this kind of plot before, but it is no that overrated unlike the poor girl fell in love with the rich, popular, bad boy hero.
They pick the right actors to portray the roles. Even the supporting cast did very well, too. I can't express how much I love how they portrayed there roles. Hahaha. But Kamenashi and Ayase, had a very strong chemistry. I even hoped that they will another project together or they will end up together IRL.
Another thing that I love in this drama and somehow, can make this drama standout is the way story have been deliver; the narration; the way they express their feelings, it was romantic itself that will definitely touch the hearts of viewers. If you are a romance novel reader, you'll absolutely know what I mean. It feels like I am watching a Nicholas Sparks novel turned into live action.
I don't know if I did a good review but to sum this up, this is a really great underrated drama that's a must watch. Highly- recommended! :)
Was this review helpful to you?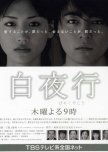 This drama is not everybody's cup of tea. Not mine either. This is not the genre that I used to watch. Reading the feed backs and reviews, I gave it a try almost certain that I'll drop watching it after the 2nd or 3rd episode. But after watching the first episode, I knew right then that this story is too sad for me to watch but I can't help it. It was hard not to see how the story will develop and how it will end.
I hate them for committing so much crime. But after all that they've been through in life, I really wanted them to be together at the end and walk hand by hand under the sun 'coz that was the only thing that they really wanted to. They have a beautiful relation, except for the crimes that they did.
This is the saddest, darkest, most heart breaking and depressing drama that I've watched so far. this is worth watching. True enough. I loved this drama but I don't think I could re-watch. I don't want to endure the same feelings of sadness that I had while watching this. And I know that if I watch this for the second time, it will still haunts for days and makes me cry so hard. If anyone is planning to watch this, you must have a next drama on your list that is very light and total opposite of this one, 'coz it's really hard to move on from this drama.
Was this review helpful to you?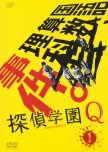 I haven't watch the anime version of this, but I am fan of mystery/ detective dramas, that's why I am very much excited to watch this. This reminds me of my one of favorite anime, Detective Conan, knowing that bunch of kids will be solving the mysteries. But this one is good on its own phase.
Story: The plot was excellent, though in the first few episode, I found it boring and kind of predictable. But each cases were getting better and better. There was a mystery in a mystery. I mean, when you already thought they already resolved the case (and you'll be even think that you also made the right conclusion), there comes up another incident that will screw up every deductions that were made. What I also love in the story is how they relate the past incident to the present just to make it justifiable for these kids to handle and keeps on showing up on the crime to resolve it.
Acting/Cast: Casting was perfect. Each of them portrayed well the characters assigned to them. And I was glad that I am able to see Kamiki Ryonosuke as a protagonist and not as a villain. But I am not giving a perfect 10 to this as it seems that they are still conscious with the way they act. There were also scenes in which one of them was delivering the script and everyone was just awkwardly standing and looking. LOL. But the antagonists played very well and effective. Yeah, I really want to punch them on their faces ( especially Cerberus).
Music: I love the opening and the ending song. :) As for the SFX, I am expecting those sounds that will definitely annoy the hell out of me. I mean, sounds that will annoying 'cause it will add up on the tension of the current scene.
Rewatch value: This is a worth watching again, especially if you thought you missed a detail on how the case have been resolved. :)
Was this review helpful to you?