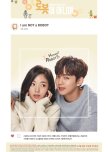 THIS IS THE CUTEST. MOST FLUFFIEST. THING. I'VE. EVER. SEEN.
I seldom write reviews for dramas, but I felt that this drama was worth my time to recommend it to others. Frankly, I went into this drama without high expectations because the plot summary sounded a bit funny at first. However, this drama proved me wrong and turned out to be one of the best rom-coms I have ever watched. I found myself waiting desperately for each Wednesday and Thursday to come, so that I could immediately tune in for the latest episode. And, more so, I found myself laughing and crying along with the characters.
This is a drama for people who like simple romance, without much salt and pepper, just pure unsophisticated interactions between two individuals in their home space as they gradually fall in love. This is also a drama for people who like to focus on main leads and don't care much about side characters and their subplots, because all the side characters in this drama are purely for the development of the leads.
Story 8.5/10
The story is about a man called Kim Min Kyu (Yoo Seung Ho) who, due to childhood trauma, developed a rare illness that causes him to be allergic to humans (as in REAL skin allergy!) and he has since then lived all by himself for 15 years. Doctor Hong Baek Gyun (Uhm Ki Joon) gets Min Kyu to test out his newly invented robot, but due to unexpected circumstances, Jo Ji Ah (Chae Soo Bin) was sent in in place of the robot, and there begins their cohabitation life where Min Kyu slowly opens his heart and learns to trust people again. The story focuses on the two main leads and their daily interactions, keeping the story simple and linear. However, that does not make it boring, as seeing their relationship grow in real time was what I enjoyed most in the process. AND THEY WERE JUST TOO CUTE.  Although this is a rom-com, it does have a melo downturn in the second half, so be prepared for some angst.
The reason why I deducted marks from the story, is because the pacing was a bit off in the last several episodes. Sometimes they would deliberately drag the plot for an episode to end in a cliffhanger. This took a toll on the plot development, causing the ending to be too rushed because there were many things left to resolve. However, the chemistry between the characters will still keep you anticipating for the next episode.
The story is not without clichés or plotholes, and while you may judge the realisticity of the story by asking "hey, how is it possible for him to not know how to distinguish between robot and human??", I would say it depends on what you expect from watching this drama. Since this is a sci-fi/fantasy rom-com, its main goal is to present a funny, light-hearted story that does not necessarily have to follow the principles of reality, as long as it is internally consistent and effectively delivers what it wants to deliver. And I think this drama did an excellent job at telling a beautiful story about how bonds are formed, and how love could make you recognize a person's soul no matter how they may change. As long as you overlook the basic assumptions that the story is founded upon, it is an enjoyable story.
Cast 10/10
Cast was well chosen and fit their roles A LOT – one of the major reasons this drama was well-received is because of the likable cast that keeps us wanting for more.
First of all, Yoo Seung Ho gave a stellar performance as usual. When he cries, you just can't help but want to cry with him. His emotions felt so genuine and real, that his agony transcended through the screen. From happiness, to disbelief, and ultimately to despair, the transition of his feelings was like that of a real person. Imo, he delivered well the struggles and inner conflict of a character who fell in love with a robot.
Chae Soo Bin's doll-like appearance and figure makes for a believable robot, and she did an amazing job portraying three personalities (a human, a robot, and a human pretending to be a robot) and they all feel different. On top of that, she had amazing chemistry with Seung Ho. Their adorable interactions were a major leverage to the story, and I don't think any other pair would have spiked the same type of cuteness-overloaded, star-struck chemistry as they did.
I loved how the Santa Maria research team and the leads were like a real family that cared for each other wholeheartedly. Every member had distinct personalities that made them memorable. As for the villains, they were mainly there to establish the bond between the two leads (and to showcase Aji 3's intelligence). I was looking forward to the push-pull brotherhood tension between Min Kyu and Yoo Cheol, but sadly it wasn't developed. I wish the love lines of the side characters were talked about more as well.
Overall, the characters could have been explored in more detail, but since I happen to not be the type of audience who likes side characters and side stories, I am already satisfied enough with my devotion to the two leads. In terms of casting, they all fit their roles very well and I will always remember them as these roles.
Message 10/10
I liked how they made a contrast between characters who think using logic (i.e. the scientists, Aji 3) and characters who think using feelings (i.e. Ji Ah). it shows that emotional intelligence is also a type of intelligence and, although it is often left unseen, it is a quality that's not inferior to logic. The deeper message – human emotions is something that cannot be mimicked using logic, it is something that can only be felt by humans.
I would say the main selling point of this drama is the sincerity of emotions that the characters share and the heartwarming message. I was definitely touched by the genuine emotions of Ji Ah. She made me understand that sometimes things don't have to be practical or logical to be meaningful. It's the heart of a human that makes them transcend robots, and the heart of a human that can make a seemingly useless object become meaningful.
OST 8/10
There's not much to say about the OST. All the songs match well with the sweet atmosphere of the drama.
Overall 9/10
I can't say this drama has the best plot, but the chemistry between the characters and the heartfelt messages made up for it. Overall, it's a drama with sincere characters that are able to touch people's hearts using their dialogue. The chemistry, characters, atmosphere, and Yoo Seung Ho's expressive acting have made it work.
It's been a long time since I've been so invested in a drama. This drama reminds me of why I started liking Korean dramas, and I'm certainly glad I didn't judge a book by its cover and gave it a try. This is one of the dramas that I will always remember even after a long time. It has a special place in my heart.
Was this review helpful to you?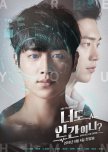 This is the drama that made me look forward to Mondays. I would rush home from work every night just to watch the live stream in raw, even though I didn't understand Korean. That explains how much I loved this drama.
The Message
The title "Are You Human Too?" is a mockery to humans that have lost their good in humanity. A pure robot, Nam Shin III, that always thinks for others first is meant to draw a contrast to bring out the dark side of human nature, and have us reflect on what it means to be human. When I first heard about this premise, I was worried whether they would be able to deliver this message well. But this drama never failed to meet my expectations. At first glance, it may be unfair to compare a perfect robot to flawed humans, but the morale of the story is not to conclude that robots are better, it's that humans, although flawed, should strive to become better and sometimes to humbly learn from a robot who has outgrown its owner in kindness and justice. In the story we can see characters who have been blinded by their dark sides and have forgotten about humanity. This humanity, hopefully, will be restored through Nam Shin III, who teaches these people an important life lesson about being selfless.
The Plot
This is a sci-fi drama, but it's not the type that keeps you at the edge of your seat from the very first episode. Rather, it focuses on character relationships and how each affects the other. That being said, there are more than enough mind-blowing plot twists and shocking cliffhangers to keep us engaged. The ending of each episode had my mouth gaping in awe, as I wait another one more week to watch its resolution.
The Characters
First, I would like to give a thumbs up to Seo Kang Joon's stellar performance acting as a robot and a human being. This is his first time starring dual roles, one of them being non-human, but he was able to differentiate the personalities really well. You could tell which was which just by looking at their subtle facial expressions.
In this drama, the villains, or more accurately the "flawed humans", are the ones that drive the plot. Despite being a pain in the neck, these characters are inevitably 3-dimensional, each having their own backstory and motives that drive their actions. You may wish for their downfall in one moment, and pity them in another. All in all, they are realistic characters that you would understand where they are coming from no matter if you agree with them or not. It goes to show that humans have both bright and dark sides, and villains can also be victims at the same time.
The Chemistry
I really appreciate how beautiful the OTP's relationship is. Despite not having a lot of screen time or skinship together, they have great on-screen chemistry and their bonding is amazing. Their relationship taught me about what it means to love someone, and that love isn't a feeling or emotion, it's a value that you live for. Nam Shin III can comprehend emotions but he can never feel them, but it doesn't stop him from experiencing love and becoming truly like a human through breaking the boundaries of robotics.
The OST
I have most of the songs on replay, and every time a song was released I'd download it within 3 hours and listen to it. All the songs were good and fit the scenes very well. One of the songs worth noting is The Longing Dance, which really enhances the cinematic atmosphere of the drama.
This drama is recommended to people who like deep messages about humanity, love, 3-dimensional villains and a cute puppybot companion. If you don't mind interspecies romance between a robot and a human, definitely give it a try!
Was this review helpful to you?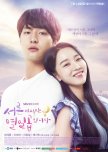 There were things I absolutely loved about this drama, although there were things that prevented it from being the best. This drama is probably the best feel good drama you'll find, the sincerity, love and wholehearted support that the characters have for one another will definitely warm your heart. The friendship between Seo Ri, Woo Jin, Yoo Chan, Jennifer and Chan's friends is the type of friendship that resembles family, and even the little moments that they spend together, no matter happy and sad, all become priceless memories that will be remembered and cherished forever in their hearts as well as ours.
This isn't your ordinary healing drama, it is a piece of sweet candy with a slice of life filling, wrapped in a layer of melodrama, wrapped in a comedy. The balance is perfect, and when you savor it, you feel the taste of life, where joy, elation, sorrow, bitterness, numbness and relief become one and shape who you are. And through experiencing those emotions, that is how our characters Woo Seo Ri and Gong Woo Jin mature from a mental age of 17 to 30 together. I appreciate Seo Ri's optimistic approach towards life, and I'm sure that if I had experienced the same thing as she did, I wouldn't have been able to smile in the same way. She is truly a strong person who knows how to appreciate the beauty of life as it is.
The side characters were also memorable and beautiful. The dorky and caring Yoo Chan, who introduced us the life motto "Don't think, pill (feel)!", Jennifer, the mysterious butler who is a living encyclopedia, and Deok Gu/Fang, the dog who is worthy of winning the Dog Oscar of the year. I don't think I'll ever be able to get over them, and I genuinely wish I had friends or a family like them.
Despite how emotionally beautiful the relationship and growth of the characters were, there were still some parts which could be played out in a better way. Since this was originally meant to be a 40 (20) episode drama but got shortened into a 32 (16) episode drama near the end, the pacing was off in the latter half of the plot. All the dramatic things happened at the same time, and secrets were revealed all at once. Originally this was acceptable, but given that the first half of the story was very slow-paced and stretched out, the sudden speed-up became unnatural and destroyed the momentum of the story. Nearing the end, things that were once suspenseful felt like they no longer mattered to the audience. I once considered that maybe the pacing would've been better if it had been 40 (20) episodes, but I felt like there was not enough material to last for that long either.
All in all, this is the kind of drama that you will enjoy if you are looking for a heartwarming story about people growing up together, approaching devastation with optimism and learning to face traumas head on, and supporting one another. This is not the sort of drama where you will be kept at the edge of your seat. This drama is purely character-driven with a little bit of plot to drive their change. Nevertheless, I still enjoyed every minute of it and I never felt bored (mind that I'm a person who dropped What's Wrong With Secretary Kim, Weightlighting Fairy Kim Bok Joo due to boredom).
The OST is highly worth mentioning, especially the classical music they put in each episode to match the themes. It really pulls on my heartstrings and enhances the emotions of the characters.
I would definitely recommend this drama to anyone who likes lighthearted, slice of life comedies and sincere genuine relationships. "Monster Rookie" Yang Se Jong and Shin Hye Sun truly brought their characters to life, seeing how different they are compared to their previous roles. A must watch!
Was this review helpful to you?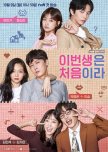 It's been a long time since a drama touched my heart so deeply. I'm not a big fan of the romcom genre and I've never thought that a romcom drama could impress me the way that BTIMFL did. From the story, cast, character development, to the the lines of the characters and the OST, it is perfection in a whole package.
Story 10/10
The story mainly follows three couples and their hardships in the relationship. They are each facing different challenges and representing different types of relationships (marriage by contract, long-term relationship without marriage, and one-night-stand vs commitment). I won't go deep into the story because I don't want to spoil it for anyone, but basically they all struggle in understanding the meaning of love, marriage and opening up themselves to their partners. The story seems cliche and simple at first glance, but the way this drama presented the story is novel, fresh, creative, and so well-plotted out that it would feel like you are seeing this type of story for the first time. This drama is like a demonstration of how rom-coms can also be deep, through-provoking, and reflective like beautiful literature.
Character Depth 9/10
First of all, the characters were so realistically written; they had struggles that many people could relate to, and even though sometimes they made mistakes and did annoying things, I couldn't hate any of them because they were just like real people and had real emotions and reasons of why they came to be. Even though we might have different personalities as the characters, we would still understand their struggles and the fact that sometimes life does not go in the way we want it to. We can understand why Ji Ho, despite being an innocent and kind person, comes out stronger and more independent than her personality suggests. We understand why Se Hee always appears reserved and calculative, because he made grave mistakes in the past and he wants his life to be organized and in control, and most importantly he doesn't want to hurt anyone. Although he seems like a robot, he's actually a very kind and considerate person who always notices the feelings of the people around him. Just like how he striked a conversation with Ji Ho even though they were complete strangers, because he knew she needed someone by her side at that moment. He's not the type of person who would spare time and money unless he thinks it's worth it, and when he does, it's because he truly cares about that person. As for Won Seok and Ho Rang's relationship, I actually related to them the most. Even if you love a person very much, it doesn't mean the relationship will go smoothly, there may be timing gaps, differences in life goals, values, and communication barriers that end up inflicting great pain on you and your partner. And sometimes the pain of holding someone's hand is so overwhelming, that you can't help but want to let go, even if you can't live without that person. But it's always after separation, that you realize what is truly important to you.
The lines of this drama were well-written, every deep conversation touched my heart like poetry, and there were even some literary references that matched well with the story. It also made the characters more three-dimensional, especially Ji Ho since she's the narrator of the story. I relate with her a lot because I have a similar personality and I also like contemplating about things while daydreaming. Therefore I find her very suitable for the narrating role. The only downside is that since Ji Ho is like the sole narrator and you can only hear her heart most of the time, you might not know what the other characters are thinking.
Message 10/10
The drama also did an excellent job in prompting viewers the meaning of marriage. Why and when do people get married? The Ji Ho and Se Hee couple will make you ask--does love need to exist for marriage? Is marriage simply a commitment between two couples, or does it imply many duties and responsibilities that need to be upheld? And the Won Seok and Ho Rang couple will make you ask--is love solely enough for marriage? Or it is also about the right timing and conditions? Finally the Mr. Ma and Soo Ji couple will question whether it is because you need to depend on someone so you start a relationship, or because you love someone that you want to share your life with them even if you didn't have the need to. These are questions that the drama often touches on, and I believe there is no definite answer to these questions, because in the end everyone's situation is different. But my takeaway is that since marriage is commonly regarded as a "grave for love", meaning that love is sometimes destroyed in marriage, an important thing that people who are getting married for love should keep in mind of is to not let anything get in the way of their love relationship--not family rituals, not other people's expectations, not society's standards, and certainly not the system of marriage. In the end, we get married to be happy, and we shouldn't lose what we originally hoped for in the process.
Music 8/10
The OST does not have a "wow" effect but every song grows on me, and suits the scenes of the drama very much. They helped amplify the sentimental emotions in the drama and made the storytelling more effective. There was no song that I didn't like in the album.
Was this review helpful to you?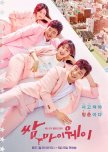 This was the first drama that made me cry (more than once!) in years, it's the type of drama that tugs on your heart because despite the heavy realism it contains, it still manages to shed a glimmer of hope into our lives.
The story is about four main characters, each living in a routine life that is far from the childhood dreams they had sacrificed for reality. It hits so close to home, that no matter what walks of life we may be in, there will always be something that you can resonate with in this show. Whether it is not being able to advance in the workplace and earn just enough to build a love nest, having to give up a dream you were passionate about just so you can "grow up", or the pains of seeing a loved one pursue a dangerous job knowing they may get severely injured or even die. These characters each have their own unique struggles, and despite all the obstacles thrown at them they all end up deciding to break free and fight for their own way, disregarding those who look down on them and believing in themselves. And the brilliant message takeaway is, it's never too late to achieve your dreams. But you'll regret it if you never tried.
We all had a dream some time in our lives. It could be an impulse thought during your childhood, it could be something you were interested in but couldn't pursue because of financial reasons, family pressure, or it simply because it wouldn't earn you enough. Of course, in real life these constraints will not disappear out of the blue like in dramas, but it's the hope we hold on to and the opportunities we are willing to take that may give us unexpected returns.
The friendships, family love and coach-student bondings in this drama were also very sincere and down-to-earth. They yell at each other and fight every day, but you know how much they truly care about each other and the lengths they'd be willing to go to protect one another. Expressed not in words but in the form of hidden devotion, these are the kinds of relationships you don't realize you have until you need them.
I cried mostly between ep.12-16 where the tension kicked in and I was in for an emotional rollercoaster ride. The previous episodes were more slice of life and involved side stories and childhood flashbacks to lay the groundwork for the characters and bring them together. The last quarter of the show is really when the main story begins, and everything that was set up beforehand collapses as their individual worlds tumble down and become the driving force of their change.
My only complaint for this drama is that the ending was too rushed and some important character conflicts introduced only in the last few episodes could have been introduced earlier and spread out across more episodes. The first half of the plot was a bit too slow, but the second half was extremely fast and there were many things happening at the same time. That caused the ending to be a bit unconvincing. Aside from this, the show was an enjoyable watch and it fuelled the fire for my passion. I hope it also gives a positive impact on other viewers in the same way.
Was this review helpful to you?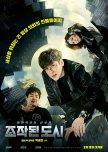 I'll be honest. This movie was a total let down. It was so over-the-top and ridiculous that I almost thought it was a cult film/parody of action films.
First of all, the scenes were so jumpy and incoherent that it was hard to follow what was going on and everything was a big mess. I have no idea what I even watched. The second half of the video was supposed to be fast paced and exciting but the editing was so choppy I spaced out and couldn't concentrate on the flow of the story. It was like a big chunk of the movie was cut because of overrun. The scenes had no linkage between them. One second you're running then the next second you're already driving and suddenly you're in a parking lot and then your car flies out of a window. And it all happens in like 10 seconds.
This is like a big show off of CGI and flying cars and random explosions with no purpose whatsoever. The dialogue was shallow and there was no character development and the chemistry was underdeveloped. There was a scene hinting the potential romance between the leads but then it was never mentioned again afterwards. It makes me wonder why that scene was even necessary.
The characters are pretty unique and charming, but they are wasted due to having no individual character development at all. The main focus of the plot was the rivalry between the ML and the antagonist, which was dragged on A LOT. Events happen one after another non-stop until you start wondering, "when is this movie going to end?"
The former part before the antagonist is revealed was ok, I liked the idea of fabricating scenes and controlling public opinion. But the latter part was like a wild horse on steroids. It was the first time I felt tired of watching an action film with tons of suspenseful moments. All this 100% CGI + shallow plot + 2D characters should stop cuz it's a bad representation of Korean cinema. They should make more films like The Handmaiden, A Taxi Driver and The Wailing.
Was this review helpful to you?