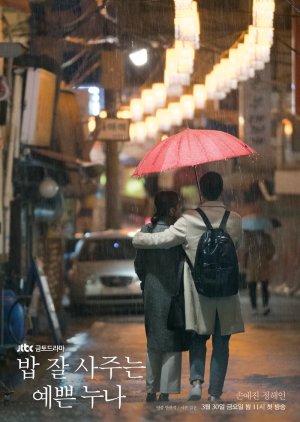 Disappointing. So so disappointing.
Ah. God I really wanted to give this 10/10 with watching just the first couple of episodes. But the ending and last episodes were so disappointing. It should have ended in episode 9 or 10. It had no plot so the rest of the episodes were dragging.

First of all let me just say, the cast did a really good job. I felt their emotions very well. For me it's 10/10.

Best friends would never do that to each other. I hated how kyung sun handled the situation with her best friend dating her younger brother. The family drama was too extended. I am an Asian too and believe me Asian parents do behave like that but it was still too much. The way Jin-A's mom acted was despicable. And the way they handled sexual harassment was very very wrong too. The drama should have encouraged people to speak up against sexual harrasment but in reality it did the opposite.

So many people were complaining about Joon Hee's possessiveness but I did not mind it. And actually kind of understood. He was younger than her so the insecurity was justified. But hated how controlling he was sometimes and how Jin-A always lied about things. The characters did not have a good impression when the drama ended.

After watching a couple of episodes I think my expectations were too high. I was severely disappointed by this drama. At first I couldn't figure out why this amazing drama would have such low ranking. Now I get it. I learned it the hard way.
Was this review helpful to you?