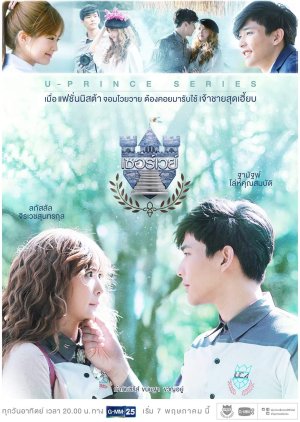 Story: this is the second series that i like in UP series after Crazy Artist.. the story is cute. the guy is not over the top like any other UP ambassador portrayed in their series, the guy is basically a normal guy not to mention he is runaway prince so obviously he got his own attitude. but not so over as i said he was being portrayed as normal guy. the story was funny ! and i really love it when the main lead are wearing the girls clothes. pretty sure he is much more beautiful that most of us.. the girl main lead also is just like a normal universities girl which she dont really go around chasing the guy like the other series.. the story is good and lighthearted without any really evil villain.. it just a story between both lead.

Acting/Cast: i really like the acting of both lead, they are so cute. just like crazy artist where u can feel the chemistry between lead and feel sad when the lead is crying.. it is the same with this series.

music: i dont really like it personally.

rewatch: it is the 2nd series that i like in UPrince series. obviously gonna watch it again ! there is no dragging in this 4 ep okay..


Was this review helpful to you?