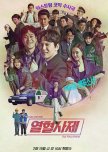 the drama was just epic it makes me want to watch it again and i will :) everyone in this drama was awesome even the bad guys all of them their acting was great its the best drama that i watched after the descendant of the sun and strong woman so the fiery priest is my third favorit drama i really hope that they will make season 2 like the investigation partners with the same cast it was one off the best dramas that i watched and i'm so excited for season 2 and the fiery priest remindes me so much of the investigation partners both drama are about justice both dramas are just epic <3
Was this review helpful to you?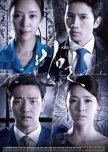 Secret
0 people found this review helpful
i love them togther so much i watched kill me heall me first and i loved it and now i watched secret and i like it even if its sad and i hope to see them togther more :D <3
P.S and that woman se yeon i hate her because i wont go that far for someone who dosent love me and happy with someone else that makes him happy and i know that she's a good person i won't be selfish like that ughhhh and for that person do hoon i want to say one word GO TO HELL AND COME BACk AND GO AGAIN and rot in there (evil face here) even if i like the actor but i hated him in this drama and i hated his mother more cause if he was my son i won't mAKE everything easy for him and i would'nt have spoiled him like that i wold have let him take responsibilityi for what he did:( but the acting was wow for all the people in this drama
Was this review helpful to you?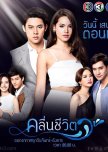 This review may contain spoilers
i loved this drama so much i watched it like three time the only thing that was missing is their time together when he knew that she was pregnant their time together was tooo short i hoped that there will be more episode just to make up for the time that they were seperated alot of time have gone because of their stubbornness so i really wanted for time when they got together to be long but it was toooooo short that i wanted to cry hhhh and i really hope to see them together in another drama soon :D
Was this review helpful to you?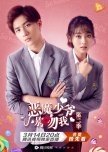 This review may contain spoilers
im not satisfaid with the ending i thought that they will have a romance scene or something but it was boring and rushed it lasted for like 2 minutes i was like what the hell just happend i dind't enjoy the ending cause i was hoping it will be perfect and romantic cause the romantic scene between then in season 1&2 wasnt much at all so i hoped there will be more cause i realy liked the series but i didnt see what i hoped for :(
and in episode 16 in season 1 they were supposed to be wet from the rain but the moment they enterd the car they became dry i was like wow :O that's fast hhhhhh
and when they went to the hotel and he was talking to her on the other side of the bathroom door i found someone is leg on the bed with the sneakers i was like :l i dont know where was the filming cast when they were filming to make a mistake like that and there was alot of other mistakes that find sorry but i just have high observation even sor the simpel things but i still love the series :)
Was this review helpful to you?