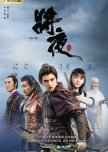 Ever Night has its flaws, but it ended up being one of my favorites anyway. The first thing that stands out about this drama is its beautiful cinematography and great action scenes; the fight choreography is exceptional, and the CGI is pretty solid overall. The main characters are interesting and likable, but flawed enough to be realistic. Ning Que, the protagonist, is more antihero than hero, shaped by his childhood trauma and his struggle to survive while also supporting his "maid," Sang Sang. He comes across as having a chip on his shoulder (with pretty good reason) and he is guarded around most of the other characters - Sang Sang being one of the few notable exceptions. She is such a gentle, cheerful young woman that it would be easy to forget what a difficult life she's led if not for her extreme practicality and her anxieties surrounding finances. Occasionally Sang Sang's emotions get the best of her, but no other character is as supportive or industrious as she is.
The relationship between Ning Que and Sang Sang is complex due to their unusual circumstances and there are multiple layers to their dynamic. She initially appears to be a maid who happens to be very fond of the person she serves, but it's quickly evident that their power dynamic is not quite that cut-and-dried. When he was a young child, he found her as a baby in a pile of corpses and took her in. They are a few years apart in age, and although he was obviously her caretaker in her younger years, it wasn't too long before she was carrying her own weight. He has made a living by killing bandits, while she has taken care of domestic chores and finances. There are subtle elements of caretaker-dependent and older brother-younger sister to their interactions at times, but overall they seem best described as platonic life partners for the first thirty or so episodes (with occasional, subtle hints of romantic feelings/attraction).
Later in the series, when Ning Que shows up with a love interest after a period of being away from home, they're forced to confront their true feelings and figure out what they really want. It's pretty obvious just by the fact that Sang Sang is the second lead which way Ning Que will lean (or even by the synopsis on this page), so I don't think this could be considered a spoiler. I watched this drama on Viki with comments on, so I know how divisive their relationship is. It is an upsetting development for some viewers who only see one aspect of Ning Que and Sang Sang's dynamic. Some viewers consider Ning Que to be too much of a father figure to Sang Sang to accept the turn their relationship takes, claiming (or implying) that it is incest. I personally don't agree with this viewpoint – but if you think the relationship could be squicky for you based on how I described it, and you believe that would interfere too much with your enjoyment of the series as a whole, you may want to give this one a pass. Just a heads up.
I rated this drama highly in large part because I really enjoyed most of the characters and the main relationship (I can forgive a lot if I become attached to the characters), however I did feel that there were some issues with the plot. The pacing is a bit uneven, and the exposition scenes are quite dull at times. Although there were a couple of exceptions, I felt that the antagonists were much too one-dimensional. The character arc for one of the main antagonists – Long Qing – particularly felt like a waste of time. Most of his scenes could have been left out and the result would have been the same. That was especially irritating given that his scenes were so tedious to watch. The last ten episodes are sluggish and feel like they could have been cut in half (at least). In fact, the same could be said for the series as a whole - but that has been true with almost any Chinese drama I've seen.
Another thing that I found off-putting is that, sometimes, some of the characters would know what's going on in a distant location without any apparent reason - as if they were watching it on television. When it was Fu Zi - who is generally considered the greatest cultivator in the world - I decided to just go with it. It didn't make sense, but whatever. When it was Fu Zi's disciples, I also just accepted it; they learned it from him, I guessed. But when it was still used with characters who had no background in cultivation, it became kind of aggravating. No matter what, it feels like lazy writing, but there really should be some brief explanation given for something like that. Similarly, there were many times when characters received news quicker than really seemed believable. Things like this were just minor annoyances, but they did pull me out of the viewing experience.
I've read some criticisms of Chen Feiyu (Arthur Chen)'s acting, but I didn't think he was a bad Ning Que overall. He was actually pretty expressive, though unevenly so; he was effective at conveying affection/infatuation and anger/aggression, but fell short in scenes that required him to express emotional anguish and physical pain. One thing that I found a bit annoying is that he frequently raises/moves his eyebrows in a way that kind of looks like they're spasming. Sometimes the eyebrow raise is effective, but more often it's not. That aside, I became attached to his character in spite of his considerable shortcomings, and some of that was due to Feiyu's charm and charisma. (Note: He won't be returning to the role in the second season due to scheduling conflicts; he will be replaced by Dylan Wang.)
I felt that Song Yiren (Ireine Song)'s acting was stronger; she was lively, sweet, and adorable as Sang Sang. Whatever the scene called for, she was almost always able to hit the right emotional notes. When I watched the trailer, the only thing I had reservations about was her character, so it's kind of ironic that she ended up being my favorite. I looked forward to her scenes most, and I'm very glad Song Yiren will be returning for a second season. There were many great supporting characters, and the other actors were quite good overall. I enjoyed the fact that several older characters had prominent roles in the story, and they also ended up being among the most interesting characters to watch (most notably Chin Shih Chieh as Yan Se and Ni Dahong as Wei Guangming).
So, tl;dr:
Pros – memorable characters, cute relationship, great action scenes, beautiful cinematography, lovely OST, mostly good CGI
Cons – one-dimensional antagonists, potentially squicky relationship (YMMV)
If you're into action/adventure and fantasy dramas, and you don't think that the main relationship would negatively impact your ability to enjoy the series, then definitely give this one a shot.
Was this review helpful to you?
This review may contain spoilers
I don't completely know how to feel about this show. I did find it compelling; I breezed through the episodes because Nanno is a fascinating character. Chicha Amatayakul did a great job of portraying Nanno's emotional extremes; she transitions smoothly from Nanno's cute, happy-go-lucky, fragile, and innocent facade to her true dangerous and sinister self. I didn't care much for that maniacal laugh of hers (sometimes less is more), but I feel like that was more of an intentional choice that didn't work for me rather than bad acting on her part. The music was beautiful, but also appropriately unsettling, so it was effective in enhancing the emotional quality of the scenes and the tragic nature of the story.
It is never really spelled out who, or even what, Nanno is. Each episode begins with her transferring to a new school to terrorize a new set of students. The first two episodes seemed to imply that she focuses on punishing people guilty of a specific type of crime, but the crimes her victims commit actually vary quite a bit. Therefore, she doesn't appear to have a particular motive, and there's no implied catalyst for her behavior. It seems that she simply has a good eye for other characters' weaknesses and she chooses targets based on who is most likely to give into their dark impulses. Why? There probably is no particular reason, other than finding it fun.
Nanno is quite happy to tempt and lead her targets onto this path of destruction, however in many cases, she asks them more than once if they are sure that that is what they want to do - apparently giving them a chance to reconsider and back out. When they continue to act against their conscience, the rest of the episode is the subsequent unraveling of their lives as they reap what they sow.
Given this pattern of leading her prey into temptation in order to enjoy witnessing their downfall and despair, along with her obvious supernatural nature, the figure she ultimately is most reminiscent (to me) is Christianity's Satan. (Note: I'm not saying that this is what she is or that this was the actual inspiration for her character.) Often, Nanno also serves as a scapegoat, becoming a horrific visual representation of the violence and hatred of the other characters. Even when she is attacked and brutalized, Nanno laughs because she has already won by manipulating them into committing such atrocities.
Horror, and especially psychological horror, are genres I generally avoid. The trailer of this show looked intriguing, so against my better judgment, I decided to give it a try. There were a couple of episodes I was sure would push my buttons, but that never actually happened. I'm relieved that's the case, and I found that this was a tolerable level of creepy for me. However, if you're interested because you're a big fan of horror, you might be disappointed. When it does cross into gory territory, it looks pretty unrealistic. A few episodes have little to no obvious supernatural elements (such as "Ugly Truth"), while others heavily depend on it ("Wonderwall," "BFF").
"Girl From Nowhere" is somewhat reminiscent of "Black Mirror," which is a comparison I've also seen a few other people make. This show has the same relentlessly pessimistic view of humanity as being inherently corrupt and ugly - except rather than focusing on the ugly future we might create for ourselves with technology, "Girl From Nowhere" focuses on the horrors ordinary people are capable of now, with just a little push in the wrong direction.
Was this review helpful to you?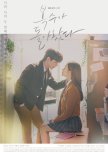 This review may contain spoilers
This drama as a whole seems to be a reflection of the titular character; a strong plot isn't its strongest suit, but it more than makes up for its shortcomings in heart and charm. To be fair – I'm not Korean, nor have I lived in or even visited South Korea. I don't have in-depth knowledge of the state of its education system nor am I entirely sure how its laws/legal procedure differ from that of my own country. It did seem to me that realism was often sacrificed to amp up the drama. I'm actually more or less okay with that as long as other aspects of the story are engaging enough, and they were for me. A large part of the plot hinges upon a ridiculous degree of miscommunication/misunderstanding between the main characters, so the first part of the show can be frustrating to get through. Once that aspect of the plot is resolved between the main two characters, it becomes quite a bit more fun.
Character development is a strong point of this show. It is actually the least noticeable in Kang Bok Soo himself, as he had a strong sense of integrity and justice from the beginning, but he does eventually find passion and purpose in the process of completing his education. It is more apparent in the female lead, Son Soo Jung. At the beginning of the story, she does something unethical to advance her career and she stubbornly clings to her sense of self-righteousness regarding the conflict that lead to the falling out between her and Bok Soo. She is also afraid to make waves and speak up when she knows something isn't right because she doesn't want to risk her new position as a full-time teacher. She isn't the most likable character in the beginning. I watched this with comments on Viki; the hate directed at her is pretty vicious (and much of it misdirected). Rest assured, though - if you initially find her unlikable and you just can't see how she and Bok Soo could be a good couple, your opinion will most likely change if you keep watching. By the end, she does show a lot of courage and demonstrate her willingness to do what she has to in order to make amends and lead her students by example.
Still, no character grows more than Oh Se Ho, the antagonist responsible for Bok Soo's expulsion when he was originally in high school and his subsequent breakup with Soo Jung. The show's treatment of this character is a large part of why I came to appreciate it as much as I did. He changes in a gradual, believable manner, and the other characters' reactions to his growth are also fairly realistic and satisfying.
The acting in this drama is excellent – everyone brought their A game. I decided to watch this because I've enjoyed Yoo Seung Ho in other dramas and he is just as great in this. He is an exceptionally emotive actor. Although an actor having good looks is pretty much a given (and thus not something that particularly sets one apart from the next for me), he does have one of the brightest smiles I've seen, and he's quite good at crying; whatever the character feels, he's good at making you feel it. His comedic timing is also on point.
I only recall seeing Kwak Dong Yeon in "Love in the Moonlight." He was quite likable in that, but I was really impressed with him in this drama. His acting is so convincing and really goes a long way towards either making you love or hate the character. The contrast between his deranged, arrogant persona in the present and his more insecure, vulnerable persona in the past changes his features in a way that makes him nearly seem like two different people. The character becomes sympathetic thanks in very large part to the actor's skill in portraying his inner turmoil and desperation for love. (His scenes with Bok Soo's mother and his former teacher, Park Dong Jun, were especially moving.) I'll definitely start keeping an eye out for his work in the future.
I'd never seen Jo Bo Ah in anything previously, but her acting was also very solid. While she did sell me on the character's cute and funny side from the beginning, I found her even more charming as the series progressed – perhaps because the character's nurturing, loving, protective qualities really only have a chance to shine later on.
It's not just the main actors/characters that are great in this drama, though. The supporting actors are wonderful. From Kim Mi Kyung (one of my favorites!) and Chun Ho Jin as everyone's favorite stand-in mom and dad, to Bok Soo's closest friends/coworkers, to his classmates – many of whom do have very distinct interests and personalities without needing to take up too much screen time – every character brings something different to the table and contributes to the funny, cute, and sentimental scenes that make up the heart of this drama. There are so many cute relationships to care about in addition to the main couple, both romantic and platonic.
Basically, this show has a bit of everything that I think would please many drama fans. It isn't a show to take too seriously because it doesn't take itself all that seriously most of the time; it is frequently over-the-top dramatic for humorous effect. Most episodes are a good mix of comedy, romance, and drama – and in my opinion, it really delivers on all three.
However, despite being mostly lighthearted in tone, it isn't a drama with nothing to say: it does serve as a critique of overbearing parenting and education styles that value performance above all else, including the mental well being, happiness, and integrity of the student. Some of the parents (and by parents, I mean moms, because dads apparently don't exist in this drama) actively push their children to cheat, seeming to believe that they really are doing what's best for their child by buying their way into a good university. The show advocates for fairness and balance. Its message to students is essentially, "yes, do study and try your best, but allow yourself to just relax and enjoy life, too." To parents and teachers, the message is: "it's fine to want your kids to do well, but let them be kids, too. The best thing you can do for them is to teach them how to live well by example." It is enjoyable to see students of both extremes internalize this message and become happier, more balanced, and more mature individuals as a result.
One last thing worth mentioning – the music is gorgeous. A good soundtrack can make any story better, and I think that the music is a huge asset to this show. The plot is admittedly flimsy at times, but the drama makes up for it in basically every other way. If this type of drama is generally up your alley (romantic comedy with dramatic flair), I'd recommend giving it a shot as long as you can be patient with it for a few episodes.
Was this review helpful to you?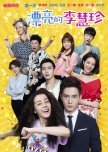 This review may contain spoilers
This was, all in all, a somewhat disappointing drama, and I can pinpoint the main problem easily: Bai Hao Yu. Whether Peter Sheng is lacking as an actor or not, I can't be entirely sure; I haven't seen him in anything else. Regardless, the character is stiff, cold, harsh, and unlikable for most of the show. His rudeness towards his coworkers is never fully explained or resolved. He doesn't grow much as a character, and his PTSD is conveniently written away without a believable explanation. He is just a poorly written character, and as such, it's hard to understand why the two main female characters are so interested in him. Although it does feel like a weak performance from Peter Sheng, I think most of the problem was the writing.
To make matters worse, comparisons between Bai Hao Yu and the second male lead character, Lin Yi Mu (played by Vin Zhang), are unavoidable since Yi Mu is his love rival and polar opposite. I've previously only seen Vin Zhang play intense, brooding antiheroes, so seeing this side of him was surprising and refreshing. Lin Yi Mu can be childish and annoying - however, he is also surprisingly mature, compassionate, loyal, and kind. He is a natural leader, which often makes Hao Yu's lacking leadership even more glaringly obvious. Vin Zhang is very funny, charismatic, and compelling as Yi Mu; he is easily one of the best parts of the show, and definitely the fan favorite character overall. If you are a fan of the actor, this drama is worth watching.
Dilraba Dilmurat is one of my favorite Chinese actresses, and she's the reason I decided to give this drama a try. I haven't enjoyed all of her work (looking at you, Sweet Dreams), so I was glad to find that this was actually watchable. She was perfectly cute, awkward, and sweet as the titular character, though I really don't understand the beauty standards adhered to in this show. Freckles is what makes her unattractive..? (Granted, they were poorly done freckles...) In any case, she was everything I would expect her to be, and her character development was realistic.
Hui Zhen's best friend, Xia Qiao (played by Sierra Li), is surprisingly sympathetic and three-dimensional. She isn't a perfect friend, nor is she a heartless seductress. The fallout and resolution of her deceit is pretty realistically done, in my opinion (given that her best friend is someone like Li Hui Zhen). I was really impressed by Sierra Li's acting ability and range of expressiveness. Moreover, of all the characters, I think Xia Qiao grew the most. This could have easily been a two-dimensional character, as the female lead's love rival often is - and I'm really glad this story doesn't take that route.
The supporting cast is a mixed bag. My favorites were the very flamboyant, dramatic, fashionable Editor-in-Chief, Vivian; nurturing, industrious, and soft-spoken Zhu Ying; eccentric, laidback Lin Hao; and sweet, straight-forward Lin Hu Sheng. I felt that Ya Ling, Anna, Mei Li, and Lu Lu were all too indistinguishable from one another. Even so, the Immortal team was pretty cute as a whole, especially when imitating Vivian.
In terms of relationships... the main romance is a letdown. It takes forever to develop, and by the time I got to that point, I didn't really care. Even beyond that, they usually come across as awkward and restrained together. Meanwhile, it's much more fun to watch Li Hui Zhen with her closest friends, Xia Qiao and Yi Mu. Most fans seem to yearn for Hui Zhen and Yi Mu to get together. I'd be fine with that, too - Dilraba Dilmurat and Vin Zhang really do have great chemistry together - but honestly, I was really feeling the vibe between Hui Zhen and Xia Qiao. They're so close that Xia Qiao's father (I think it was?) really believes that they might be a couple, and they often do act like one. Hui Zhen is so over-the-top in her praise of and affection towards Xia Qiao that it really does seem a bit like a one-sided crush.
(Strangely, Yi Mu and Hao Yu are also more interesting together than Hui Zhen and Hao Yu. Probably because it's fun to see Yi Mu tease Hao Yu. More than once, I found myself thinking just put the two girls together, the two guys together, make them all best friends, and we're good. While I can enjoy romance between any sex/gender generally, it's pretty rare that I would prefer this in an Asian drama over the main couple. Because usually they're able to sell me on it...)
There's also a secondary relationship between two of Hui Zhen's coworkers, which I sometimes found cute but often frustrating/annoying because the woman's primary goal is to marry a very rich husband, and the guy is so sincere. There were two other seemingly potential romances (one obvious, one more subtle in the background) that never did take off.
I don't regret watching this drama because I like watching Dilraba Dilmurat. As long as it's tolerable, I'll watch anything that she's in. "Pretty Li Hui Zhen" is very flawed. It's way too long (and thus stretched much too thin) for the story it has to tell... but it has some really great moments, both funny and sweet. Aside from Hao Yu, I felt the main characters had a great balance of strengths and flaws, and that the writers understood them well.
Was this review helpful to you?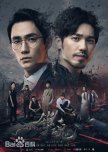 Guardian
1 people found this review helpful
This was a pretty enjoyable drama to watch overall, although it is very flawed and therefore I really can't give it a very high rating. I adore both main characters, but the production quality is poor and the writing is often sloppy. The acting varies; sometimes it's quite good, sometimes it theatrical to the point of being slightly ridiculous. Since the actors do prove their skill in some scenes, I'm guessing that in other scenes it is the direction they were given that I didn't care for.
I'd probably only recommend this because of the two main characters – Zhao Yun Lan and Shen Wei – and their relationship... which is kind of ironic, since it is overtly romantic in the source material, but comparatively subtle in this drama. It looks identical to queerbaiting in western television, but in this case it seems that they probably tried to retain as much of the essence of the relationship as they could given the restrictions placed upon it by Chinese censorship.
Perhaps it is because they are so different that they are so drawn to each other. Shen Wei is a distinguished but modest, mild-mannered professor. Zhao Yun Lan is unrefined, messy, and brazen. In the process of working on cases together, they seem to naturally counterbalance one another and quickly become an integral part of each other's lives. They're referred to as friends and they're characterized as a "bromance" in the synopsis, but that is misleading in my opinion. Yun Lan shows zero romantic interest in any other character, and it's indicated that he doesn't really have an interest in relationships generally; he's been single his entire life. He doesn't flirt with other characters – but he is frequently flirtatious with Shen Wei. He is quick to deny having feelings for another character, but when insinuating comments are made about his relationship with or feelings for Shen Wei, he never denies it. Moreover, despite only knowing Shen Wei a few months, there is a clear distinction between how he regards him and how he regards his other close allies he's known for years. It is even more quickly apparent that Zhao Yun Lan is the most important person to Shen Wei. There is an intensity to their dynamic that just doesn't seem platonic to me. It's a censored romance, not a bromance. (Nothing against close platonic friendships, I just don't see this as one.)
There's a secondary "bromance" in another odd couple, Chu Shu Zhi and Guo Chang Cheng. The dynamic between most of the Special Investigation Department co-workers are quite sibling-like in that they enjoy teasing each other and there's clearly some affection there, but they don't seem especially close. Therefore, the time spent on developing the intimate relationship between these two characters makes them stand out. Chang Cheng reminds Shu Zhi of the brother he lost and that surely accounts for a lot of his affection towards him; he wants someone to fill the void that his brother's death left him. But by the end of the story, it doesn't seem to me that Chang Cheng is just a placeholder for his deceased brother. Rather, Shu Zhi comes to genuinely admire him for his own strengths – and Chang Cheng, for his part, is unwavering in his adoration of Shu Zhi, even when Shu Zhi tries to scare him off for his own safety. The lines of this relationship are more blurred to me than the one between Zhao Yun Lan and Shen Wei. The intimacy and implied commitment seems decidedly less brotherly and more romantic, but there is still an element of brotherhood there. I guess it doesn't matter much whether it is one or the other or both; they're a cute duo regardless.
The other characters who work at the Special Investigation Department are enjoyable enough, but a little more forgettable for me. (Especially Wang Zheng and Sang Zan, who seem the most under utilized.) Zhu Hong is probably my favorite of them overall, although watching her struggle with her one-sided crush on a co-worker was a bit painful to watch. Da Qing and Lin Jing both sort of have romances with minor characters, but they matter so little that I wasn't able to feel particularly invested in them. The minor characters who fall into the "monster of the week" category were also pretty forgettable overall. Many of them make reappearances, but I found myself struggling to recall which one was which – a problem I don't typically have even with large casts of characters.
As far as acting goes, Zhu Yi Long stands out the most to me given that his roles are the most diverse. In addition to portraying the various sides of Shen Wei – the awkward professor, the Batman-esque masked hero, and the naïf he was 10,000 years before the present – he also portrays his villainous twin brother with dramatic flair. He is really able to showcase his versatility in this drama. Bai Yu also does an excellent job at conveying the multifaceted nature of Zhao Yun Lan. Aside from the two main actors, Jiang Ming Yang has some standout moments as Chu Shu Zhi. Although the character is generally very gruff, the actor really went all out during a humorous "personality changing" episode, and his more serious moments were some of the most emotional parts of the drama for me.
The OST is quite lovely overall. The opening theme is catchy and I'm afraid I'm going to have it stuck in my head for a while. I don't typically bother watching the opening or ending credits of dramas, but I often watched the opening of this one. The soundtrack really drives home the bittersweet sentimentality of the story.
Which brings me to the weakest part of the drama. The premise of the story is reasonably good, but it is not executed well. The plot is messy and the pacing is uneven. Even taking into account that I'm mostly reliant on English subtitles, the dialogue is very awkward at times (mainly between secondary/minor characters). Fortunately, the main relationships and characters are able to carry the show (at least, for me); had it not been for that, I would have dropped it because calling the rest of it mediocre would probably be generous. The CGI isn't particularly good, but I honestly don't expect a whole lot from Chinese dramas in that regard, so that doesn't really factor into my evaluation of it. Probably the most perplexing flaw is that there were many occasions where the audio switched between the actual voice of various supporting characters and the voiceover. It's a relatively minor detail, but it makes the drama seem unprofessional.
In spite of its flaws, I do consider Guardian worth watching because I think many viewers are like me - if you make me fall in love with your characters and their relationships, I'll be wiling to overlook a lot. Indeed, I did become quite attached, so I will definitely be giving the novel a shot.
tl;dr:
- the two main characters are multifaceted and portrayed well
- the main relationship is the highlight of the show, despite being played down due to censorship
- some of the supporting characters are good, many are forgettable
- the plot isn't particularly great, the dialogue is sometimes awkward
- production quality is poor
Was this review helpful to you?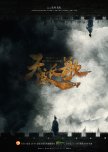 My feelings about this drama are very mixed, because I did actually quite enjoy it for the first fifty or so episodes. However, for me, it went downhill around that point; as it progressed from there, it became increasingly repetitive and boring. I actually stopped watching for a while and watched another entire series (albeit, a much shorter one) before coming back to complete it. I didn't want to give up on it entirely because I was already invested in the characters – but unfortunately, I only found most of them less likable and interesting as a result of completing it.
I felt that almost everything about this drama was top notch in the beginning. The costumes, sets, and cinematography are beautiful. The music is dramatic, dark, and lovely. The plot was reasonably interesting. Most of the characters were complex and interesting.
Ning Yi is an especially fascinating character, as he is at once a gentle, compassionate, ruthless, and manipulative character. I'd never seen Chen Kun in anything prior to this drama, but I was very impressed with his acting. Of any drama protagonist I've seen, he is perhaps the most believable in his ferocity and ability to assert his power over other characters. Chen Kun has great screen presence. I enjoyed the character's capacity to manipulate and control his adversaries – and he is one of the darkest protagonists I've come across who remains mostly likable – but my favorite aspect of the character is his more lighthearted, frivolous side (even though it is usually fake). There is a genuinely kind and idealistic side to him that is constantly at war with the wounded, vengeful, and ambitious side of him, and watching him try to balance those two contradictory sides of himself is interesting.
Feng Zhiwei is also generally a very likable, fun character to watch for most of the series; Ni Ni is a beautiful and talented actress who imbues her character with warmth, charm, and wit. She is usually careful and well-spoken, but she sometimes struggles with restraining her emotional, impulsive nature - especially when her loved ones are in danger. I enjoyed her most when she was acting as Wei Zhi (the male student turned court official under the title of Ultimate Scholar).
I've seen some viewers comment about the lack of chemistry between Ning Yi and Feng Zhiwei, but I actually very much disagree with that. Despite the fact that the show is pretty lacking when it comes to physical displays of affection between the two, I found their interactions to be mostly enjoyable until the latter part of the series. I enjoyed how much they enjoy each other's wit. There's more than enough foreshadowing in the early episodes to alert the viewer to the fact that their relationship will not end well, so the fact that things fell apart between them came as no surprise. Still, I feel like it could have somehow been done in a way that was not so tedious and frustrating to watch. Although I prefer happy endings and generally try to avoid dramas that I know will end tragically, I have seen it done well before. Alas, like the drama as a whole, their relationship just kind of became boring.
There are several other enjoyable relationships that offset some of that (although some of them fall apart, too). Zhiwei had an interesting, complicated dynamic with the emperor, as well as a cute friendship with her bodyguard, Nan Yi. (I lowkey shipped Zhiwei and Nan Yi, especially towards the end.) I also enjoyed her close friendship with Hua Qiong. Ning Yi also had a couple of close relationships that I appreciated: an entertaining, playful friendship with his advisor and close friend, Zi Yan, and a brotherly relationship with his loyal guard, Ning Cheng. His interactions with his father was generally interesting to watch, too, due to its complexity. The emperor loves Ning Yi and seems to find him the most relatable of his children, but there's a lot of water under that bridge and Ning Yi's siblings drive a wedge between them further.
The main character who really never added much for me at any point is Helian Zheng. His persistence in vying for Zhiwei's love even after it has been made abundantly clear that she's not interested is just... so tiresome. He goes to great lengths to aid and protect her, and it's clear that he does care for her a great deal - but he is also self-serving in his motivations. He has a fairly big role in the story, so this aspect of it diminished my enjoyment of it a bit.
Although I did love many things about this drama, I can't recommend it. It is very time consuming and ultimately disappointing. I was honestly very annoyed upon completing it, because it had been so good. If I were to rate the first fifty episodes, I'd probably give it around an 8.5. Unfortunately, the story was stretched too thin and it ended up being a mess.
Was this review helpful to you?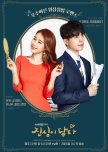 This review may contain spoilers
Going into this drama, I didn't know that the creative team behind "What's Wrong With Secretary Kim" was also behind this one – but the style is so similar that I guessed it before confirming. The quality is pretty consistent, so if you loved "What's Wrong With Secretary Kim," it's pretty safe to say you'd love this drama, too. Without initially remembering my exact rating for "Secretary Kim," I ended up giving "Touch Your Heart" the same rating – and indeed, they both left the same impression: cute, but mediocre. Nothing to write home about.
I watched "Secretary Kim" because I'm a fan of both leads, and I watched this one for essentially the same reason. I've been a fan of Lee Dong Wook for almost as long as I've been watching dramas, and I looked forward to seeing him work with Yoo In Na again. As "Goblin" is a pretty popular drama, I'm sure many viewers watched (or plan to watch) for the same reason. And in that regard, I found the drama quite enjoyable to watch. Despite being in their late twenties/early thirties, the main characters are both inexperienced when it comes to relationships and therefore their relationship has a sort of awkward, innocent quality that would be more expected of a teenage relationship than one between adults. Some may find that a little off-putting (and sometimes, the awkwardness does seem to be excessive even when taking into account their unusual circumstances), but they are so sweet and smitten with each other that they're overall a delight to watch.
Yoo In Na is utterly charming as Oh Yoon Seo, a once popular actress whose reputation was destroyed by a scandal she was framed for. Despite finding the drama itself a bit lackluster, I absolutely adore this character; she's definitely one of my favorites now. Yoon Seo is confident without acting superior, and to her co-workers' surprise, she is very kind and empathetic (if not quite "down-to-earth," because she is a bit spacey). She is completely, unabashedly feminine, and she surrounds herself in a world of pink. She is a bit reminiscent of Elle Wood in "Legally Blonde." Although Yoon Seo can be ditzy, she is observant and has an exceptionally good memory, so she's smarter than she initially seems. For me, Yoo In Na was the highlight of the show. I enjoyed her performance well enough in "Goblin," but this drama is the reason I'll definitely be watching out for her new work in the future.
Lee Dong Wook's character, Kwon Jung Rok, is very similar to the characters I've seen him play previously. He always seems to play the confident-but-discreet, cold-but-soft counterpart to the more exuberant, playful, and outwardly emotional female lead. What seems to mainly set Jung Rok apart from the others is that he comes across as having some autistic traits. He is obsessed with law to the point that it seems like a special interest (in the context of autism), and he typically has a flat affect. He is adorably clueless of pop culture, initially has no idea of how to be in a relationship, and turns to Yoon Seo's dramas for ideas to make her happy. He is completely in his element at work, but he seems to feel a bit lost everywhere else. It is fun to see him slowly open up to Yoon Seo and be so vulnerable with her, despite the fact that it clearly forces him to stretch his comfort zone.
The supporting characters were usually very fun to watch in this drama. The comedy is wacky and over-the-top (complete with unobtrusive, cartoonish sound effects), which works for me; I literally laughed out loud so much. So, if it's so funny, so cute, and so sweet, why didn't I rate it higher? The plot. The drama spends so much time hinting at an interesting backstory or conflict that never really goes anywhere. There is so little depth to the backstory involving Se Won and Yeo Reum that I found it really hard to care. Likewise, the conflict involving the antagonist from Yoon Seo's past seemed like it would get really interesting – but after building up a lot of suspense, it quickly fizzles out.
There are still several episodes left after that, but they mostly consists of fluffy, slice-of-life romance and cliché tropes to add brief, unnecessary – and frankly, boring – conflict to the relationship. While the fluffy bits are cute and entertaining, I would have preferred one primary, well written, suspenseful conflict for the main couple to overcome that could keep me on the edge of my seat. Yoon Seo's stalker situation could have definitely been that, with the other comparatively minor conflicts woven in, so the way it was written was disappointing.
I can't say I'd highly recommend "Touch Your Heart," but it's not a terrible drama either. It has some really great points, but I prefer a plot with more substance.
Was this review helpful to you?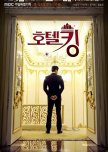 This review may contain spoilers
[There is one spoiler in this review that is clearly marked.]
As much as I adore Lee Dong Wook and Lee Da Hae, especially together – this series did, at times, feel like a chore to get through. I watched it once around the time it came out, and had a favorable impression of it overall, but I forgot most of it and felt it was time to watch it again. At the time, I'd only seen a handful of k-dramas, and by this point, I've seen dozens more. Perhaps that has had an impact on my perception/expectations, because I didn't have nearly so positive an impression of it this time.
I watched this drama both times because of the main actors, and really... I feel like that's the only reason I would actually recommend it to anyone. If you loved their dynamic in "My Girl," then it's more likely that you'd find this drama worth watching. When Mo Ne and Jae Wan are on good terms, they are a sweet, cute couple – and for mostly the same reason that made the main characters from "My Girl" so cute together. They compliment each other well.
Although her stereotypical "bratty, entitled rich girl" behavior is a bit grating in the beginning, Mo Ne's positive qualities gradually become more apparent as she is humbled by hardships and betrayals. She is exceptionally compassionate, loving, and forgiving. Moreover, she has an enduring childlike, joyful quality that helps balance out the overly stoic and deeply wounded Jae Wan. Likewise, it is because of Jae Wan (and their mutual friend/assistant, Soo An) that Mo Ne learns to be more structured and responsible so that she can rightfully take over her deceased father's hotel.
The main problem with this drama is length and redundancy. The main characters repeatedly make the same mistakes – namely, trusting people they have very good reason not to trust – and their relationship fluctuates between hot and cold so many times that it just becomes tiresome. There are also a couple of supporting characters with one-sided crushes on the main characters who are a bit tedious to watch because their unresolved feelings never seemed to get fully resolved, and thirty two episodes of that is just a bit much. I would have liked to see them really move on before the drama ended, but at least in the case of the male character who has feelings for Mo Ne, he never pushes them onto her or expects anything from her. That is pretty rare in dramaland, so it's quite refreshing to see. (Alas, the second female lead, while often otherwise likable, does not act so reasonably when it comes to her feelings for Jae Wan.)
On the positive side, the relationships between the older main characters and younger main characters (Jae Wan, Mo Ne, and Roman) are complex and interesting. Lee Duk Hwa (Lee Joong Goo) and Kim Hae Sook (Baek Mi Nyeo) portray their characters quite well, in my opinion – especially Kim Hae Sook, whose character undergoes many dramatic changes throughout the drama. Although it is dramatized, the abusive relationship between Joong Goo and Jae Wan feels authentic in the way that they both love and hate each other, and they both feel bound to one another in spite of how toxic they are for one another. Even after Jae Wan discovers the extent of Joong Goo's deception, he isn't able to stop caring about him completely, and there isn't ever really a miraculous recovery from the years of abuse he has endured. It is implied in the last episode that he still has a long way to go in terms of healing emotionally from everything he's been through, and although I wouldn't say the drama is very realistic overall, I did appreciate at least that much being realistic. (I've seen too many instances of PTSD being completely, instantly overcome by the power of love. It's become a pet peeve of mine.)
The supporting characters who worked at the hotel were usually quite fun to watch and provided much needed comic relief. There are also some side romances among them, but unfortunately that aspect of their role in the story was not as enjoyable.
[SPOILER] There's one more thing I'd like to cover, but it's really impossible to do without getting into spoiler territory, so consider this your warning if you haven't watched this drama and intend to do so. Early in the series, Jae Wan is led to believe that Mo Ne is his biological sister. Many people were freaking out about their relationship in the Viki comments; for many episodes, questions such as "is this really incest?" and "but are they really siblings???" were frequently asked. And really, it depends on how you look at it, I think. They aren't biologically related, but when Jae Wan finally caves and initiates a romantic relationship with Mo Ne, he does so believing that they are siblings.
This is kind of addressed but mostly swept under the rug towards the end of the drama. Mo Ne is shocked to discover that when he first confessed to her, he thought she was his sister. When she brings it up to him, she makes light of it and then moves on – which, like many of her choices, seems just a bit too unrealistic. (If you found out that someone you love and trust had hidden such an important fact that would have likely influenced your decision to be in a relationship with them, I'd think you'd feel pretty hurt and betrayed at the very least...) [/SPOILER]
So, tl;dr...
Main relationship is very cute when it's good, but it sometimes feels tedious because of its many ups-and-downs
There are aspects of the plot that are interesting, but it is ultimately exasperating because of its repetitiveness; this could have probably been resolved by significantly trimming it down
The acting is mostly good, although sometimes too over the top
The OST is reasonably good, but not outstanding
The "incest" subplot may be too squicky for some viewers
Conclusion: A time consuming drama that is sometimes cute, sometimes funny, sometimes intriguing – but far more often frustrating. If you like one or both of the main two actors, it may be worth watching – but otherwise, I wouldn't recommend it. There are better dramas to spend your time on.
Was this review helpful to you?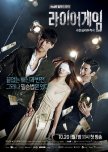 I decided to watch this after being thoroughly impressed by Shin Sung Rok's performance in "The Last Empress," and in that respect, I was not at all let down by this drama. His role in "Liar Game" is fairly similar in some ways, but with a bit more emphasis on his sinister nature and less on any redeemable qualities he may have. If you're thinking about watching this because of this actor, I don't think you'd be disappointed. Kang Do Young is an entertaining, charismatic game host who becomes a worthy antagonist of the highly intelligent male lead, Cha Woo Jin.
The premise of this drama is pretty interesting, and the first scene immediately hooked me in. Initially, I didn't care for the opening credits, but it actually grew quite a bit on me; I feel that it captures the essence of the series very well. The music is decent – it effectively builds suspense and creates a dark, tense atmosphere. There was one instrumental track I particularly enjoyed that played during the more dramatic scenes that I found vaguely reminiscent of Moby's "Extreme Ways."
Kim So Eun is believable as the exceptionally kind, compassionate, and gullible main character, Nam Da Jung. Like other viewers, I often felt that her naivete was too extreme, especially after being duped a few times, and especially considering the fact that she is participating in a reality TV show fully aware that the objective is to deceive other contestants to reach the end goal. Fortunately, she does get a bit smarter as the show progresses, but she retains a unreasonable degree of idealism in the midst of a pretty cutthroat environment. On the other hand, her warmth, generosity, and innocent charm is so disarming that other contestants and viewers of the reality show can't help but be affected, which ironically ends up making her one of the most powerful players – so much so that she even threatens to undermine Liar Game's supposition that everyone will throw their morals out the window if the payoff is big enough.
Cha Woo Jin is a stoic antihero with a very cynical outlook, and he initially looks down on Da Jung for her unrelenting willingness to trust other people, even when it is unwarranted. Nevertheless, despite generally maintaining his aloof demeanor, he quickly becomes emotionally attached to her. He enters the competition for personal reasons, but he continuously chooses to protect her despite the fact that they are technically adversaries. Prospective viewers should be aware that there is really not much at all in the way of romance in this show. At most, there is a hint of attraction and potential for romance between Woo Jin and Da Jung. They have a cute, sweet dynamic, but this isn't the show for you if you need romance to be a prominent or main element of the storyline.
I appreciated that the other contestants of "Liar Game" are quite a diverse group. They're not all young and conventionally attractive, nor are they all vicious or one-dimensional. While the story doesn't go into very much depth with their personal histories, each character adds something unique and interesting to the group dynamic. A couple of the more prominent supporting characters (Da Jung's close friend who sort of acts as a surrogate dad, Jo Dal Goo, and one of the fiercest competitors, Jamie) actually have some decent character development.
The storyline is interesting, even if a bit bizarre by the end. I enjoyed the antagonistic dynamic between Woo Jin and Do Young; they are well-matched opponents. However, the games themselves were really less interesting to watch than I'd hoped. The explanation of the rules were almost always too long and felt tedious to get through, killing the momentum. Moreover, some of the games felt like they were stretched out longer than necessary, and I struggled to stay interested. Some of the games were more interesting than others, though – and regardless, it was still typically interesting to watch the characters adapt to new circumstances and interact with one another.
I would recommend this drama if the premise generally appeals to you and you don't mind the lack of romance. It's a pretty fun show overall, and it's short. However, it is intentionally left open-ended; although the plot of this drama can mostly be considered concluded, the ending is, in a way, also a beginning, as it sets the stage for a new story arc. This drama was made in 2014, and it is now (as of this writing) 2019. It seems very unlikely that there will be another season, which is unfortunate. Even so, I'm glad to have seen it. It wasn't so interesting that I am inclined to go read the manga or watch the Japanese drama, but I'd definitely watch a second season if it were to ever get made.
Was this review helpful to you?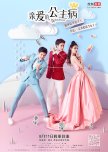 This show is definitely a mixed bag, but I enjoyed it overall. Many aspects of it are either ridiculous or poorly executed. The "bear knight" concept (that is, the male lead rescuing or offering comfort to the female lead while disguised as a teddy bear mascot) was initially somewhat cute and funny. It's a bit silly for my taste, but it would have been fine if limited to a few instances in mostly believable circumstances. Instead, it was used in situations that interfered with my ability to suspend disbelief even in a show like this, and it was overused to death. What started out as kind of cute was just obnoxious by the end.
The orchestra scenes were laughable in how poorly the actors pretended to play their instruments and in how poorly the music matched their playing. (Of course they can't be expected to master an instrument for a part, but it really would not have been too much effort for at least the main characters to be somewhat convincing. I blame the director for this rather than the actors, though.) And I was honestly shocked that a professionally produced show would include watermarked stock images. That's a pretty inexcusable oversight. I get that this is a lighthearted romantic comedy, but a bit more professionalism would have been nice.
That said, it is still a pretty fun drama overall in spite of its considerable flaws. It has a more "old-school drama" feel somehow, perhaps because it is intended in part to be a parody of shows such as Boys Over Flowers/Meteor Garden and Heirs (all of which I've seen some of but never managed to complete). As such, it is chock-full of some of the most overused tropes and nothing is particularly unpredictable, but the two main characters make up for that with their charisma and chemistry. It also helps that the tone of the show is lighthearted and humorous overall (which is exactly what I was looking for).
Lin Xing Chen could have been an easy character to dislike since she has been raised to think of herself as being above ordinary people. She has lived a very materialistic life geared towards either showing off her beauty, her designer goods, or her artistic skills. Her social media presence is evidently strong (as implied by her competitive scenes with frenemy Jia Na) and she is well known enough for even a minor faux pas in public to appear in gossip news. Xing Chen can definitely be annoying at times, but when contrasted with the deceptively "innocent" Yang Yang, her brasher, more honest approach is refreshing. Additionally, her goofiness, wild imagination, secret addiction to reading BL novels while eating junk food, and ultimately her choice of career make her seem more like a quirky, individualistic character and less like the picture-perfect princess she'd otherwise seem.
The male lead, however, is essentially a cookie-cutter image of a perfect prince (or knight in shining armor, if we're sticking to the fairy tale archetypes assigned by the series). Jiang Nian Yu is an exceptionally talented musician, ballroom dancer, and equestrian – among the best (if not the best) of his peers, despite not having the same financial resources. If that weren't enough, he's also the top student in the university. When he's not busy being perfect at school, he's working part-time at a local comic book store – which sometimes involves wearing a bear mascot (is that really common in China?) – and rescuing Xing Chen as "bear knight" when she's sad or in trouble. Unlike Chu Yao (the fiancé arranged for Xing Chen by their respective parents), Nian Yu is always able to remain levelheaded in a crisis. His main "weakness" is presented as PTSD related to a relative's death (not that I really consider that a weakness), but it is so unfeasible and poorly written that it should have been left out.
The main thing that prevents this character from being unbearably boring due to his lack of flaws is the actor's charisma. While male leads tend to be unrealistic in most dramas, Nian Yu is more forgiving, kind, romantic, and suave than typical. This could be annoying, but Mike Angelo is so good at it that I couldn't bring myself to care all that much. (I obviously didn't watch the show for its realism.) Both the actor and character remind me a lot of what I enjoy about Lee Dong Wook's character in "My Girl" (although Gong Chan is decidedly less perfect and more awkward).
Zheng Chu Yao and Yu Yang Yang – the second male and female lead respectively – aren't very likable. Chu Yao (or "Prince Yao," as he is sometimes called) ironically refers to Xing Chen as "Princess Syndrome," but his arrogance and willingness to throw his money around far exceeds hers. He treats her very poorly throughout the first half of the series until he realizes that he has feelings for her - then he wonders why she isn't madly in love with him and what Nian Yu has to offer her that he doesn't. Zero self-awareness. Still, he does provide some good comic relief at times. Yang Yang is full of self-loathing and insecurity because she's an average person in every respect surrounded by wealthy, outstanding peers, which causes her to lash out passive aggressively at Xing Chen. Neither character is completely terrible, and both demonstrate some growth, but neither seem to change completely either. The supporting characters are mostly forgettable. I honestly never cared much about any character but the main two.
There are a couple of subplots that really added nothing to the show. One involves a former romantic relationship between two minor characters that doesn't really go anywhere, even in the epilogue, but at least it doesn't take up too much time. (I suppose if anything, its purpose is to serve as a cautionary tale.) The other subplot is clearly meant to add more suspense and action, but it is handled poorly and the show would have been fine without it.
I chose to watch this because I've been wanting a change of pace from the lengthy historical dramas I've been watching more recently. It was a bit sillier than I would have expected, but after the first episode, I pretty much knew what I was getting myself into. This is a show to not take too seriously. The writing isn't great, but it's mostly fun anyway. The OST ranges from mediocre ballads to a bubblegum pop track with a Britney Spears soundalike singing English lyrics that are mostly nonsensical, and actually, that seems to suit the show perfectly.
I don't regret watching it, though I don't see myself watch it again. (Maybe rewatching specific scenes would be fun, but not the whole drama.) I can't say I'd definitely recommend watching or avoiding this one… but hopefully this review will help you determine whether it'd be worth it or not, based on what you're looking for specifically.
tl;dr:
Pros – some good comedy, lighthearted romance, good chemistry between leads
Cons – very flawed writing, unprofessional editing, forgettable supporting characters, mediocre OST
Was this review helpful to you?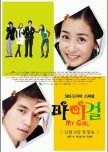 My Girl
0 people found this review helpful
I recently re-watched this drama for... I'm not even sure what it is  now, the fourth time? Fifth? In any case, it is definitely the drama I  have re-watched most (and I generally don't re-watch dramas). It's funny, because each time, I think I've been able to notice little flaws more than the previous time. This time, I enjoyed poking fun at it quite often in my head. It's not perfect by any means - especially in terms of film quality. Some of it also feels overacted, particularly in the beginning.
But I don't care - ultimately, I still adore this show, because the  characters and relationships are so endearing. Joo Rin is really a great protagonist. She habitually lies in the beginning (albeit usually for  understandable reasons), and she is also sometimes temperamental and petty. But she's also loving, kind, funny, charming, and resilient. In other words, she is likable, but flawed and genuine. Gong Chan, likewise, achieves a perfect balance of traits. He is sometimes arrogant, but also modest and hardworking. He seems tough and rigid, but he actually leans more towards being softhearted and kind. Lee Dong Wook instills a very warm quality in his character. I question whether another actress and actor could have brought these two characters alive in such a beautiful way. (Side note: I did actually see the Philippine remake of this story first. I enjoyed it, but this version is better in my opinion.)
The talented Lee Joon Gi is also very good in this; I love his character's expressiveness and cheekiness. I also love the Seol family, even if I think the romance between In Sun and Il Do could have been ~a bit~ less  dramatic at times. Although Gong Chan's grandfather is unfair to his loved ones in a way (especially his deceased daughter and Gong Chan, whom he loves most), his actor does so well at playing up his sweet and charming side. The weakest link for me, hands down, was Se Hyun. I understand she's supposed to be an antagonist, but after a certain  point, she seems to outstay her role in the show.
I really love the music. It is memorable and does a great job at enhancing the emotional quality of scenes. Overall, I really enjoyed the narrative. The ending is satisfying without being too unrealistic; the two main characters do suffer the consequences for their charade. I might favor My Girl a little because it was one of the first Asian dramas I watched, but I still think it's a fun show and I'll probably watch it again in a  year or so. If you haven't seen it, give it a go. :)
Was this review helpful to you?