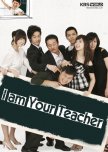 A school is a smaller version of the world, a simulated space and a jungle in which everyone is pursuing different goals. Though sometimes fun and at other times hell, it is undoubtedly a place where we grow up. Like in a society of adults, there are invisible hierarchies, laws and wars in schools, too, but the moment we get rid of them all, we become friends. We come to like people without a particular reason and help others without any preconditions. We also provoke, take risks, and put everything at stake without hesitation. But even after a long time, we vividly remember all those things even though we forget what we had learned from textbooks. People of that time are our everlasting wounds and peers. This drama teaches a whole lot of valuable lessons and reveals a hidden track of our life.
Was this review helpful to you?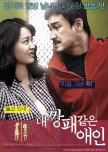 What happens when a small-time gangster meets a tough girl next door can now be seen in Kim Kwang-Sik's MY DEAR DESPERADO (a.k.a. MY GANGSTER LOVER), an absurd romance / drama / comedy starring the great Park Joong-Hoon alongside Jeong Yu-Mi, Park Won-Sang and Jeong In-Gi.
Funny , crazy , and very touched... all of you must watch this movie... tells about how when a mob fell in love..
he can't fight at all, but he can do anything a useful to people around him
Really twisted with humor, sadness and a hint of a great ending (but I expect to a more perfect ending) Recommended!
Jung Yoo Mi so beautifull at this movie,,,
This was the 2nd time I watch it.. LOL
Was this review helpful to you?