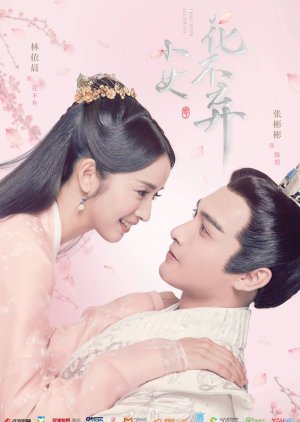 This review may contain spoilers
STORY: This was definitely the biggest problem with this drama. The beginning I think was great. It was cute and interesting. The main couple had good chemistry together. And then halfway through, they decide to separate the main couple for 11 episodes. Not even separating as in they're fighting and are upset with each other, but LITERALLY DO NOT INTERACT FOR 11 EPISODES (minus one scene where he saves her, but neither of them even know it's the other person.) I honestly was going to drop during this point because the chemistry between the leads was what I thought made the drama.

Ending - I figured the whole thing was a ruse by Chen Yu and the emperor - even before they actually showed that it was all an act. So it was better than in Story of Ming Lan, where you don't find out it was all an act until the very very end. However, I think the biggest issue was all the deaths by the end of the drama. Yes I know C-dramas love to kill people off, which isn't the problem. But at least make it meaningful and worthwhile to die.

1) Male lead did NOT have to die. He wasn't severely injured and if Dong Fang Shi could pull both BuQi and Chen Yu out of the hole, there's no reason why Chen Yu couldn't have tried a little harder instead of just giving up. Again. He wasn't SEVERELY injured.
2) Mo Ruo Fei - Glad s/he died by the end of it, but I really don't like how they changed the story for this character by the end. Throughout the drama MRF was very loyal and cared about HBQ. Yes, s/he sided with his mother after she poisoned HBQ, but throughout it all, MRF did still care about HBQ and wanted to right his mother's wrongs. Now that the king killed his mom, he could care less about everyone around him? No way. MRF betrayed her multiple times and at the very end willingly tried to get HBQ killed to -potentially- get revenge on the king. Meh.
3) So many people died in the last episode, that it really took away any sentimental value for it. Really only Xiao Xia (HBQ's guard) got a meaningful death (kind of, I'm still annoyed that she didn't even actually die for HBQ but for a fake HBQ).

ACTING:

Personally always love Ariel Lin and think she does a great job with her roles. You can tell she actually cares and she's not afraid to ugly cry - which always feels more realistic.

Zhang Bin Bin - normally I'm a little hit or miss with him, but overall think he did a good job. I don't think he was dubbed in this drama, so I think it was a little weird that towards middle/end of the drama, he started sounding super breathy while he talked (compared to the beginning when he was the proper/powerful Prince and had a super strong voice).

Everyone else - No one else really stood out to me. The actor who plays DFS I can't unbiasedly judge cause I disliked the character lol.


OVERALL:
Overall, I did like the drama. But it definitely wasn't a favorite just because of the story choices the writers made. Literally 11 episodes where the ML and FL are separated (and they were definitely the heart of the story for me). I skipped through most of those episodes and really could care less about them. It was way too long and the story got really boring (almost dropped the drama at this point).

I also really didn't care for Dong Fang Shi. Yes, he loved her and was trying to "protect her" but even up till the end, seeing how sad and unhappy she was, he still forced her to stay by his side (literally tied her up so she wouldn't run). He -barely- redeemed himself the first time his grandfather tried to take HBQ and he was willing to sacrifice himself for her. But again, he played the typical "I'm doing this for you (even though it wasn't even really what was best for her).

Also kind of annoyed that Liu Qing Wu got a happy ending. She did nothing to deserve it, IMO. She originally was a bad guy who killed HBQ's uncle. Then she was a traitor and tried to take over Liu Ming Shan Zhuang. Then she continually kept trying to cause trouble for HBQ and CY. Then she betrayed CY and sold out HBQ to the king. But she gets to have a happy life and get the power of being a beloved concubine? Pass.

But I do think Ariel and Zhang Bin Bin had some great chemistry and would definitely like another collaboration between them!

Most likely wouldn't rewatch though just because of the negatives I had.
Was this review helpful to you?