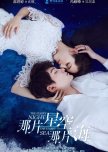 So, I started watching this drama because the story line caught my eye. Wile not original it seemed interesting and I really like FSF as an actor.
The main couple was cute altho the main female character got on my nerves with her over the top silliness. I liked FSF character but he played him very straight and I would have liked to see a little more range of emotions.
All in all I made it thru the 32 episodes rather ok, and then wanted to kill every writer who worked on the show when I saw the ending - just ARGH.
Was this review helpful to you?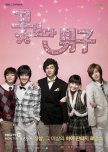 Everyone seems to love this drama and I'm not sure why. I can appreciate some of the acting and there are some good scenes, but overall I didn't like it.
I think the actors did a good job with what they had, but I truly didn't like any of the characters. But I think every single drama cliche ever done was throw in and spat back out again, I cringed my way through a lot of the episodes.
I know tons of people disagree, and they are welcome to their opinions, but I just didn't like it.
Was this review helpful to you?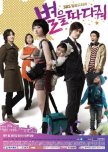 This was a good drama with a satisfying ending. I liked that they showed the main actresses emotional struggles and didn't just gloss her over as a saint. It's one of the reasons I kept watching. Even though every scenario is exagerrated, her struggles and growth felt real.
Its worth watching.
Was this review helpful to you?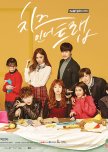 OK, this drama sky rocketed to the top of my favorites list during the first few episodes. I was edge of my seat waiting to watch the next episode.
The actors (especially KGE & PHJ) were amazing and played their parts really well, even in the episodes I didn't really enjoy, I thought almost everyone did a good job, but LSK's character was crazy. I almost had to fast forward thru the scenes with her in them, they were painful. I guess she did a good job portratying a spoiled rotten vengeful crazy person, but still painful.
It all started sliding downhill and fell off my list in a hurry. Ep 10-14 were kind of a mess. There were moments of greatness, that kept me hanging on, but it was a struggle. Then they hit rock bottom with the ending. What kind of ending was that? Anyway, best I can give it is a 3 because the beginning was so good.
Was this review helpful to you?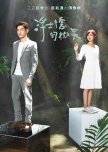 I really enjoyed most of this drama. I don't normally do revenge / melodramas but I really enjoyed the "badness" of the main male character in the first episode, so I kept watching. His thought process and planning skills kept me intrigued. The main female's character was slightly annoying, but the secondary characters were likable enough to help make everything flow well.
The plot was good and I enjoyed the character development. The ending was kind of "vanilla" compared to the rest of the show. Don't get me wrong, it was fine, just a little vanilla.
Was this review helpful to you?