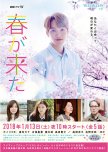 I started this drama because it was short and ofcourse because I'm a fan of EXO. It is a kind of a slow-paced drama with a light story. Still, I had a strange feeling that made me hang on till the end. It had a kind of gloomy feel with warm setting. I actually liked the cinematography...
I don't think I'd recommend this drama to anyone as my favourites, but if you want a fine drama to watch within a short period of time this one is good. I'm not sure about the ending tho. It seemed quite off for me, and there was little chemistry between the leads. Nevertheless, it focused much on families which made me learn a lot.
Was this review helpful to you?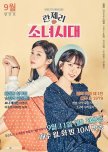 This drama made me feel a lot of things, and I loved every bit of this drama. The plot, the characters, everything was perfect to me. I liked how it wasn't only about the love triangles and all, but also about how the society was back in the 70's. When the leads sang some old song, I wanted to sing along with them. It felt like I wanted to be there too. The drama made me a bit nostalgic. I also liked that it wasn't that long, otherwise the plot would get dragged and boring.
I personally loved Hye Joo and Young Choon, they made my heart flutter ;)
Also, the friendships in this drama are so precious!
This is a great drama and fun to binge-watch, but I feel like it's a bit underrated. Please give lots of support to it <3
Was this review helpful to you?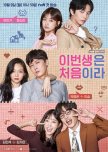 This is probably the only 2017 drama I started that I didn't drop, it's really good. All the lines in the drama are really heart touching and the way the relationships develop in this drama is also the reason I liked it so much. This might seem a cliché trope, two leads being forced to live together and slowly developing feelings for eachother, but I also found something relatable with the male lead in the beginning of the drama which made me continue the drama. I watched this drama when I was having a hard time, so this really being one of my sources of happiness. It's a light romcom drama, and I feel like you'll fall in love with all the characters like I did too. Enjoy watching!
Was this review helpful to you?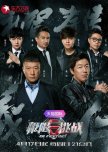 It's the first time I'm writing a review so it might be a bit messy, but here it goes:
EVERYTHING about Go Fighting was amazing to me. This was my first chinese show and it was very new. During the first episodes of Go Fighting S1 I couldn't figure out what it was actually about but then I immediately got attracted by the concept and THE CAST. I'd come for Yixing, and I stayed for everyone else. They are all like true brothers and watching them made me so happy. Trust me, if you start this show you can't get out of it. Atleast that's what happened to me :P
The reason I gave the show overall 9/10 is that during some episodes I didn't find it similar to Go Fighting season 1 & 2. But don't mind me, you'll love the show!
Was this review helpful to you?