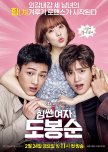 Its a light and fun drama that mixes crime, romance and comedy pretty well.  I was far more invested in Guk Doo's duel with the kidnapper in comparison to Bong Soon's relationship. The cronies provided some comedic relief but it got pretty drawn out and annoying after a while. The same can be said about Min Hyuks and Bong Soons relationship, as it's just not very interesting but bearable(i love Park Bo young, but her crying in this drama is super annoying) .
Overall its an entertaining watch and pretty fun to watch, i ended up watching just to see the kidnapper get caught because the character is so evil and smart at the same time. Definitely not the most compelling drama i've ever seen though.
Was this review helpful to you?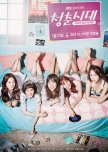 Brilliant slice of life drama, the acting was superb from all members of the main cast. Each of the girls  have their own personalities and traits and it's a joy watching them interact in that house. The story is  also very interesting,  i was  invested in jin-myung , yi-na and ji-won(my favorite) especially.  I was sometimes bored by eun jae and how mopey she was, but this is a minor complaint. I would highly recommend this drama, it's hilarious, tragic and ultimately very entertaining.
Was this review helpful to you?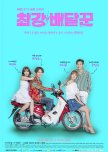 I really enjoyed this drama, it was fresh and had a unique story line. The characters were all pretty likable, all flawed people trying to find their way in a suffocating society. It was funny, sad and the romance isn't overblown against the main story. My only complaint, which affected my view of this drama a lot unfortunatly, was the ending. It felt extremely rushed, as if the writer ran out of ideas on how to end the series. The resolution of the story line is pretty shoe horned. I would still recommend this drama though, it was very fun to watch.
Was this review helpful to you?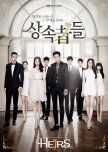 Oh boy, here we go.  Before even watching this drama the first thing that stands out is the all star line up, it has to be good drama right?
The story line covers every single K-drama trope that exists and brings nothing new to the table. Acting is alright( as you would expect from this cast) however PSH is an absolute vegetable  as K-drama law demands and gets tossed around by the two main male leads. Soundtrack is pretty bad also, whenever an emotional moment is occurring, the soundtrack blasts "Love is the moment" into your ears and kills the entire mood, just a poor choice of song. The beginning of the drama is also pretty cringey, starting the in California(LMH's english is painfully bad and dialogue is awkward).
Overall, i would not recommend.
Was this review helpful to you?