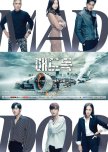 Mad Dog
4 people found this review helpful
Best decision I made was to watch this drama! I have never been so engrossed in a tv show. The cast had such fantastic chemistry and their acting was on point. The plot continually develops and there are no loose strings left behind in the story (everything connects). I honestly wanted more romantic screen time between Ha Ri and Min Joon but I feel like they had the best chemistry in comparison to other couples I've seen. Honestly, the best drama i've watched and I'm planning to rematch it now and then. This is such an underestimated TV show and I honestly don't understand why very few people have seen this. It is AMAZING!!!!
Was this review helpful to you?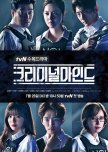 This drama was very entertaining. I love watching crime shows and it was one of my favourites because each episode included different cases. I would've liked to see more character development. Also, I shipped Sun Woo and Hyun Joon but they didn't get together which was so disappointing! But other than that, the plot was fantastic. Would love to rematch, especially because the OST was really good. 'Higher Plane' by Flowsik was such a good song. I also loved Lee Sun Bin's acting and of course, having Lee Joon Ki was a highlight in the show. I will miss this show very much. Definitely recommend this if you are a fan of crime shows.
Was this review helpful to you?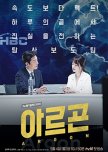 Argon
1 people found this review helpful
'Argon' was one of the only dramas I've seen where the plot doesn't just focus on one or two main characters. Everyone has an equal role, which further emphasises the teamwork amongst the actors as well as the 'reporters' they play. I particularly like Kim Baek-Jin's character; although strict and seemingly arrogant, he was a fantastic team leader. Lee Yeon-Hwa could have perhaps had a love interest; I felt that the romantic element of the drama was a bit dry and if there had been more episodes, I'm not sure I would have watched it unless there were other plot twists. Other than that, if you're into crime/journalism based tv shows, you'll love this one. Also, it's only 8 episodes and once you get stuck in, you can pretty much watch it in one go!! Definitely recommend.
Was this review helpful to you?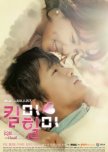 The only flaw in this programme was... I;m sorry I can't do this! It was THE BEST SHOW I HAVE EVER SEEN IN MY ENTIRE LIFE!
Honestly, Jisung's acting left me crying. I just wish Shin SeGi had been the main persona instead of Cha DoHyun. Also, Park SeoJoon's acting was amazing and he's inspired me to watch Fight for my way. Honestly, I fell in love with this drama firstly because of its OST Auditory Hallucinations. As a Seventeen stan and the fact that Wonwoo is my bias, the OSTS made this drama! I also liked Ahn Yona's personality; honestly the funniest parts were when she came out in the episodes. Will definitely add this drama to my rematch list. Again, JISUNG!!!!! I love you :)
Was this review helpful to you?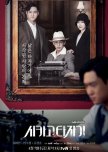 Being a Literature fanatic, this drama was right up my street. I loved the chemistry between all three main actors. The show was so interesting because it incorporated so many different genres: historical fiction, crime, drama, romance, action, comedy etc. Honestly one of the best directed dramas I've ever watched. Definitely recommend anyone to watch this drama... you will regret not watching it tbF. It's something that really shouldn't be missed. I am also planning o re-watching this show, just because the romance in this drama is too good!!!! I didn't particularly pay attention to the OST so that could have been better. But other than that, I have nothing negative to say about this drama! JUST WATCH IT ALREADY.
Was this review helpful to you?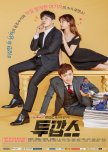 Two Cops
0 people found this review helpful
Initially I watched the drama because of Hyeri and Hoya but I ended up really loving the two main characters playing the cops' Dong Tak and Soo Chan! honestly, their friendship could have been better developed as the ending was quite abrupt. Also, I usually like Hayer's acting but I felt her character didn't really add to much of the show. But the comedy in this show was really well developed. I also thought the relationship between Dok Gi and Bong Sook was really cute but again it felt like the story just wasn't developed well enough. Definitely recommended to watch.
Was this review helpful to you?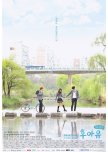 I really enjoyed this drama and I had high hopes especially because it starred Kim So Hyun and Nam Joo Hyuk! However, I found the ending heartbreakingly disappointing especially because in my opinion, the couples that got together were just not right. I was frustrated with the fact that Eun Byul and Eun Bi's characters became so similar by the end of the plot and Tae Gwang had such a sad ending. Also, there were a lot of things left unsolved... like the ashes that were supposed to be Eun Byul's? Who's was that btw? Also, Kang So Young was a character that tremendously irritated me; I feel she was an unnecessary character and although the show was trying to raise the issues associated with bullying, Kang So Young's character dragged it on a bit too much to the point where I was skipping several parts of an episode whenever she was on screen. Honestly though, I have to commend Kim So Hyun and SungJae's acting. I absolutely loved their on screen time together and wished the ending was different but the OST, 'Reset' was the highlight of the show. I absolutely loved listening to it whenever it came on!!
Was this review helpful to you?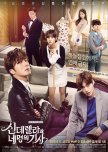 SO at first I really enjoyed the plot line but as I was continuing on... I just felt the plot dragged on a little bit and I just kept watching it because of my OTP they were so cute!!! Also, I think what also kept me going was the OST and the comedy elements in the series. Still recommend it though because it brings up some serious issues with regards to the rich and poor and how we treat people in society. I think that although the drama was not as exciting as the their ones I've watched, Itm"'s still good.
Was this review helpful to you?