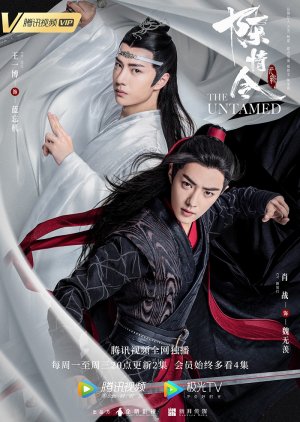 This review may contain spoilers
This love action is a masterpiece and that is not an understatment. It has stayed true to the book (aside from leaving out a few details considering the book is BL while the show is bromance), however, it did not deviate and provided just enpigh detail that even us (whom have read the book first) are fimilar with. Unlike the book, the live action went into a flashback scene towards the end of episode 2 to showcase what happened 16 years ago before Wei Ying's death and returned to the 'present' time 16 hears later around the 30ish episode (I believe). I've seen a few comments where people have disliked that arrangement since "it wasn't done in the book". The live action's sole target audience isn't just for those who have read the book but THOSE WHO HAVE NOT which is why the flashback was necessary. Regardless of all that and you push away the book entirely, they have done justice when it comes to this live action: the acting was superb, from the dialouge, the emotions to even the stares between Lan Zhan and Wei Ying. The way the scenes were conducted, it easier to understand the story as it progresses and removed the implication that Lan Zhanand Wei Ying were the sole main characters. The soundtrack that accompanied the scenes (on multiple occasions) duplicated the impact of the acting and dialouge especially if it was an emotional scene and as a result, viewers had their breathe taken away or felt like they were living in such a world (and were capable of blocking out reality) because of ALL THAT this show is a masterpiece and deserves 10 stars in every aspect. The crew and the staff have worked extremely hard to bring it to life and I'm pleased to say, they have done an amazing job.
Was this review helpful to you?