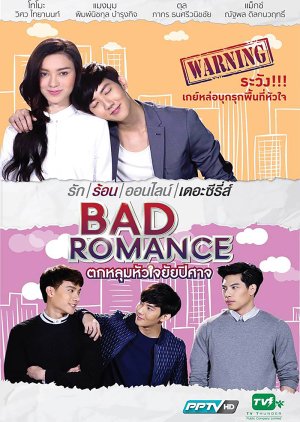 very cheap at times and quite cheesy- there was a blood splatter in episode 12 that was very fake, and a lot of the romance and interactions could be corny at times, but overall I'm rating this by how much I enjoyed it, and I enjoyed it a lot. The characters were great and of a larger quantity than most other dramas I've seen, and the different relationships between them were interesting to watch. I didn't expect there to be a mystery/thriller element at all, but that was interesting and fun as well.
I disagree with a lot of the things that were being tweeted, or asked in the first few episodes regarding sexuality, gender, etc. but I do understand that there's a big cultural barrier, and the perception of MOGII in Thailand is very different to that of a first world country like the one that I live in. I think if you're prepared to overlook that sort of thing, then this is a great show to watch!
Also, as I'm sure many people will likely watch it for the BL element- the leading straight couple are actually really great as well!!
Was this review helpful to you?