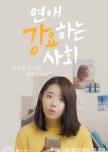 There's nothing much to this drama, just a simple sweet, short and a relatable story to many girls who're pressured by others to date and get a boyfriend when you're not really interested.
I really liked the female lead's acting (Sohye), her expressions are really adorable.
The settings is light, fluffy, retro-ish vibe~ which I really like.
The story and the female lead's situation is very relatable to me, so that's why I gave it a 10/10, but I'm sure others will enjoy it too.
Was this review helpful to you?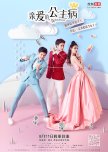 If you're very new to asian dramas then you'll probably like this. It's a girly-girly drama with a lot of cliché scenes.
The acting was actually pretty good, the female lead is such a princess and Yu Yang Yang (the antagonist girl) managed to piss me off. Male leads are good-looking too, one is a prince and the other is a knight type of character and they too acted good especially for me the 2nd male lead but not as good as the female characters did in this drama.
The osts were an ok because one ost felt too much like the singer was trying to copy Britney Spears and another ost was identical to a Korean drama ost, can't remember which, maybe it's a Chinese version of the Korean one, I don't know.
One thing I liked about this drama is the little parodies they add.
All in all it's an okay drama, I finished it because it just has 16 eps and I also wanted to check the 2017 drama Dear Prince which has the female lead and Yu Yang Yang from this drama My Little Princess.
Was this review helpful to you?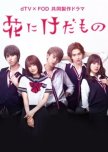 When I started watching this I thought they were pulling some joke..
like the lead girl was dreaming some princessy dream and wakes up to reality.. something like that.
But oh boy it kept going on and on... I'm like damn this's the actual story.
Everything is cliché, cringe and awkward. The female lead acting is ugh just no too bad, I guess she was trying to be like a moe anime character.
I couldn't even finish episode 1.
It's a 2017 drama yet it seems so old!
So disappointed thought this would be something similar to Hana Yori Dango.
Was this review helpful to you?