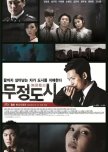 I'm almost speechless when it comes to this drama, that is how good it actually is. Usually i'm a fan of the romantic/comedy type but for some reason I watched this and oh WOW! It is just pure amazing.
This show made me jump, scream, laugh and cry, my husband asked me if have turned nuts;). One second your thinking Is he a gangster? other your thinking OMG no he can't be, he must be undercover, then ooh no he is sooo bad and next OMG HE IS. It's not limited to the main leads but also to all of the supporting casts, they seemed all to be so very good planned out.
Chemistry between all of them was really nice, the bro-chemistry, the family-chemistry and the love-chemistry. No sloppy violence.
I'm sure i'm not alone thinking that its nice when a show ends in a realistic manner or unexpected. But some shows, you just wish they could end the way you want it, somehow Kdramas and especially this use the ending to make you keep thinking about the show over and over again after its done. I LOVE IT.. can't stop thinking about an alternative ending in my head.
Im out of praises, watch it and you will love, it.
Was this review helpful to you?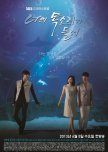 I hear your voice is/was an outstanding drama. The storyline gets a full 10p since it's pulling you with all its might and you can't stop watching, your heartbeat is fastening and your sitting on edge wheter it is when she is in court or attacked. It is intriguing and I personally like that the "bad guy" is the same throughout the story, even that a few bad ones appears that she deals with in court. I do love the romantic direction that it takes, I was doubtful about it but the show really pulls it off and it feels real.
The cast.. I'm very pleased with the lead actress, she is very good. She pulls off being cold, warm, strong, weak and smart. It all feels very real when she is on screen. The mail leed is a not my favourite one, but he still pulls some scenes off. I could live without his "break-down" since it's just so ugly and feel fake. The scenes he pulled off where the loving and romantic ones though. Aside from the main actors I really found the judges really amusing. And also the other lawyers. They all did a very good job on making the show more light and heartwarming and not so heavy all the time. I especially want to give credit to the Lee Da Hee who as a supporting role really did a great job acting as the "bad girl"
Music, what can I say about it. I fell in love with the opening song right away. It's great and really sets the mood. They really succeded in having the music at the right moment in different scenes. I absolutly loved it.
And to the rewatch point, I probally will rewatch this sometime, but I feel its such a great drama and it really felt good after watching the last episode. I'm just not sure i need to watch it again, it was fulfilling just by seeing it once.
Give it a chance and the show will pull you in and you will end up wanting to be a mindreader and a lawyer at the same time! :)
Was this review helpful to you?