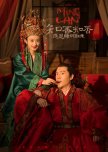 A rich tapestry of Song dynasty life
From the writers that brought Battle of Changsha, you can expect a tightly-woven, authentic slice of life story. Each character and plot line, even the minor ones, have been written with so much raw detail that you feel every undercurrent of emotion simmering within. It is for viewers to sip and savour like fine wine - the longer it takes to ferment, the more intoxicating the fragrance. The subtle nuances, layered plot lines and complex characters...they all come together to paint a picture of quiet beauty, like our MC Ming Lan. Some viewers complain the pace is slow, but you'll be surprised how quickly you get drunk.
The acting is top-notch, delivered by a superb cast of veterans and not just pretty faces, lending justice to the well-written characters. These are not characters to fawn over, but you can imagine every flawed individual in the flesh, because that's how good and how real the acting is. There are no caricatures of stereotypical villains or dumb self-sacrificial heroes. The covert glances, slight hand gestures, undulating voices and variable facial expressions are all on point to hit right in the feels. Even the maids and servants can have their own unique charisma.
Not to mention, other aspects like the music is simple but sophisticated without the usual lyrical overtures of historical dramas. The instrumental scores are effective in supporting rather than outshining the storyline. The costumes and sets are a feast for the eyes. The cinematography is exquisite. I personally love the soft sepia tones created by lots of warm natural light. There is a lot of effort spent on shooting every scene to maximize the visual impact.
Ming Lan is the definite, must-watch family drama!
Was this review helpful to you?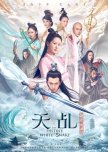 Just like the OTP, I involved myself in an abusive relationship with this show. I couldn't help but fall in love with the charming characters and the main leads in the beginning...but by the time the plot turned senselessly tragic, I could no longer get out of it. I just HAD to keep watching. I fast forwarded through most of the incessant ramblings among the other immortals, and I was not even interested in the secondary leads. I only wanted to see how the OTP would end up.
By the end of the show, I was so sick of the repetitive emotional onslaughts I had to endure with my frail heart. With the noble idiot trope being repeated almost every episode, I was going to take a leaf from the battered protagonists and cough up blood myself. Unfortunately only Yang Zi and Allen Ren could pull off this stunt every episode and still look so damn good that you want to keep watching them ruin each other only to reunite in sweet, tender moments then repeat the abuse again.
After nursing my heartbreak at the end of 60 episodes, I look back on the experience with sudden realisation - WTF was I thinking? WTF was everyone thinking? There were too many plot holes, illogical decisions, haphazard pacing with no real climax and a lame antagonist that wasn't even a real threat since he was reduced to being a deranged lovesick puppy. In fact, all the antagonists were so useless they only served as props to set the stage for our OTP's wretched relationship. Even the side characters' storylines were equally afflicted.
What an epic waste! All the top stars, beautiful costumes, ethereal cinematography couldn't save our OTPs from their anguish. And I grieved alongside this state of absolute despair. If the intention of the show was to bring sorrow to all viewers, it definitely succeeded.
But why, oh why? After all that stupidity, I couldn't decide if all my suffering in my viewing was worth it, just like how the show couldn't decide if it wanted the characters' sacrifices to be worth it. The end was totally confusing and ambiguous. By then, I had no idea what was going on anymore...the journey seemed so meaningless. I could only feel relief all that ordeal was over so I could snap. out. of. it.
Well, at least there was good music and I could watch the beautiful OTPs enact all that glory cum misery. Watch only if you are a sadomasochist.
Was this review helpful to you?