The website is currently undergoing maintenance. Sorry for the inconvenience.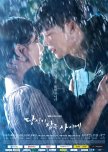 This has to be one of my favorite dramas of 2017.
When I first heard about this drama, I thought this was already great. The plot and the cast were promising. Yes, this is a law drama but the fantasy element mixed with this just lifted the overall mood of the drama.
From the first up to the last episode, I felt the emotions well and I didn't feel that the story dragged. There was enough room for character development.
The music and the ambience was really great as well as the cinematography. 
It's not perfect, but it's definitely a must watch.
Was this review helpful to you?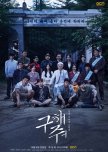 Save Me
2 people found this review helpful
Are you looking for something that keeps you on your toes? Do you want to feel the chills? Want something deep and dark? Well this drama is for you.
This is my first time to see a drama with this sort of plot. You don't see plots about a cult often. When I heard about this I was excited. It definitely did not disappoint. This was also refreshing in some sort of way.
The plot, the soundtrack, the actors were brilliant. You could fell the emotions very well.
Was this review helpful to you?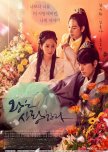 "This is the story of how I loved you more than myself."
I love how the friendship of the trio has been portrayed. This drama will make you feel a rollercoaster of emotions.
Kudos to the actors. They were great. The cinematography and the ost is also beautiful.
I love the character development of the three leads. Yes it's cliche, but you'll have to see for yourself who San ends up with :) The ending is also up to audience interpretation.
Was this review helpful to you?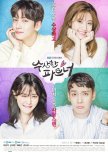 Let me start off by saying that of you want lots of feels, this is the shoe you could watch just for the fluff and cheesy scenes again and again. As I write this review I remember how fun it was to watch it every time a new episode airs. I could feel curiosity and anticipation while waiting for new episodes.
There are some scenes that are kind of a filler only. Overall everything else is great. The actors, the cinematography, the soundtrack; it will give you tingly feelings. Can I also say that Ji Wook is one of my top 5 male kdrama characters? He doesn't force anyone to do something if he/she isn't comfortable with it. (That's probably the best I can give without spoiling too much)
Was this review helpful to you?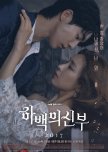 I didn't expect a lot but I was still disappointed. There were parts that could've been introduced in the earlier episodes but it was only revealed in the last episode. The execution was bad.
It's so dragging it makes you wonder why a particular scene was shown only as the show was about to end. You could probably understand the story by just watching recaps of it. You would ask yourself "why did this happen only now?" "this should've happened earlier!" things like that.
Do not watch this if you don't want to waste your time. I myself am surprised i was able to watch until the 14th episode. The OST was actually good.
Was this review helpful to you?