Like Kanye West says:
"..my music isn't just music- its medicine."
The story is incredible and the acting is superb. Love the characters in this drama, and the entire series shows how dedicated the team perform in a blitzing hospital environment. If you haven't watched the entire series, I do recommend you do it. Code Blue 3, all the characters in this story have grown and mature enough to take on bigger task and challenges ahead of them. Watch the story! I strongly recommend it.
Was this review helpful to you?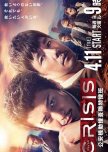 Excitement, thriller, action, and passion. The story gives the audience a really great excitement. The action is incredible.
Akira Inami (Shun Oguri) is a former Self-Defense Force member. He was emotionally scarred by a special mission and subsequently discharged from the Self-Defense Force. Now, Akira Inami works for a secret Special Investigation Team at the National Police Agency. Meanwhile, Saburo Tamaru (Hidetoshi Nishijima) is kind and stoic. With Akira Inami, Saburo Tamaru and other members, the Special Investigation Team tackles important political matters and dirty jobs for the government.
Paris, 22 February 2017 – The Japanese drama series "Crisis", produced by Kansai TV, will feature as the first-ever Asian World Premiere TV Screening at MIPTV 2017.
The MIPTV entertainment content market takes place in Cannes, France, from 3-6 April 2017. "Crisis" will be screened to delegates on Tuesday 4 April at 11:45am in the Palais des Festivals, in the presence of one its stars, Hidetoshi Nishijima, and Executive Producers Takahiro Kasagi and Takashi Hagihara.
Was this review helpful to you?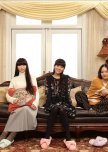 Pensees
2 people found this review helpful
Actually, I enjoyed watching "Perfume" in their first show. However, the story and the character development could of been better than a simple plot. Normally, Japanese drama have a very unique story idea, which captivates a lot of audience. I really hope to see Perfume starring another drama series soon.
Was this review helpful to you?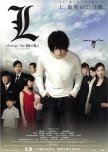 Love the story and the character "L". Very interesting!! L still strongly suspects that Light is "Kira," Light tries to uncover L's real name so he can kill him with his Death Note. Confusingly enough, a new rash of murders all around the world are taking place, with a "Second Kira" claiming responsibility. Light
Was this review helpful to you?