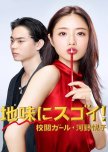 Moving from 5 to 9, to proofreading drama. Well, it is not just all about proofreading career in Japan, it is more like the cover page of fashion and exciting romance happening. She is assigned to the very unglamorous proofreading department which examines and fixes errors in manuscripts. Dressed in flashy clothes, from day to day. Excellent drama with funny scene. Excellent performance from Satomi Ishihara. She is one of my favorite actresses.
Was this review helpful to you?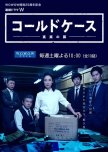 Every country dramas are similar in one way or another. However, this Japanese drama is a re-make of a Hollywood popular drama "Cold Case", that is incredibly unique. They have inserted and blend in a more interesting plot with exciting cases of detective investigation. This drama is strongly recommended. This Japanese is also sponsored by Warner Bros. Yo Yoshida, the experienced actress, plays the main role in this drama. A mature actress that plays the same in Hollywood version in Cold Case as well.
Set in Kanagawa Prefecture, Japan, "Cold Case" follows Yuri Ishikawa (Yo Yoshida) and her team as they try to crack unresolved cold cases.
Drama: Cold Case
Romaji: Korudo Kesu: Shinjitsu no Tobira
Japanese: ?????????????
Director: Takafumi Hatano
Writer: Takahisa Zeze, Yasuhiro Yoshida
Was this review helpful to you?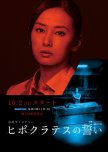 Japanese drama have excellent ideas in their plots and never had the same storyline like any other countries drama that I have seen in the past. Usually the actress Keiko Kitawaga plays different roles and most of her drams is about romance, comedy, and tragedy. This time, she plays as a professional medical doctor who found herself becoming an autopsy specialist. Now, there are strange cases that she encounters every time. I do strongly recommend this drama to anybody who likes investigations series, autopsy, and medical field. Again, excellent performance and exciting stories.
Was this review helpful to you?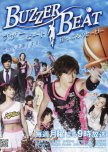 There is always something good about Japanese drama, is that their plot is very unique and interesting. Especially, J-Drama never disappointed audience with their romance and love stories. Japanese Drama been the most popular drama in the entire Asia. Just recently, Korean Drama came in, with the romance and love stories.
Basically, this "Buzzer Beat", shows the best interesting romance and love story, in Asia. J-Drama never drag too long with their plot, so it gives an unique beginning and ending. It is quite possible it allows the viewers to understand how the story develops and ends, and never lags too slowly.
Overall, I enjoyed this J-Drama very much and I do recommend it. I believe if you have not watched any Japanese Drama in the past yet, then this is the best drama to begin.
Was this review helpful to you?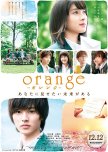 Orange
6 people found this review helpful
Overall, I enjoyed the manga story Orange very much. The acting in the story is great. If you like the Japanese Manga, this is a recommended movie.
Was this review helpful to you?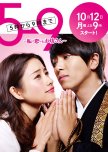 From 5 to 9 is incredibly funny and touching in a few scene. A rich prince from the palace will love a common English instructor is a very good idea. Somehow, they fell in love with each other. Just like the film called "Buzzer Beat", back in 2009, Keiko Kitawaga and Tomohisa Yamashita, both in a separate different world, but somehow unite together. However, this is a bit different and the storyline is excellent and very touching.
I strongly recommend this Japanese Drama. It is excellent 10/10 from me (5 stars out of 5 stars)
Was this review helpful to you?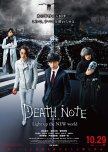 Death Note is the one of the best original work that Japanese have developed and created a truly mysterious story, with creative characters. Honestly, I really loved the story (plot) and the developed characters. The story is quite inspiring, full with excitement. Based on the famous Japanese manga written by Tsugumi Ohba and Takeshi Obata, Death Note follows a high school student who comes across a supernatural notebook, realizing it holds within it a great power.
Was this review helpful to you?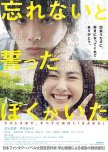 It sounds like that some sort of fantasy element is involved but it is absolutely not. The movie does not give an explanation at all, other than to compare it to people forgetting their classmates a long time ago. This major point is not reached until one third of the movie. Nothing special happens until we reach two thirds of the movie. I like the climax since it makes full use of the being-forgotten characteristic. I don't like movies that have no resolution at the end though. The whole thing seems contrived to serve a tear jerking moment, so I'm not impressed. A subplot involving the girl's father is also incomplete.
Excellent film and it is incredibly good. Love the cast and the directing.
Was this review helpful to you?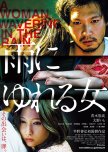 Excellent directing and casting. The movie seems like a terrifying and frightening story, but it turns out to become a very touching story about two loved individuals who struggle through together. As the story flows through, I feel that it symbolizing life and freedom of awareness. Again, Japanese do intend to have the best creative ideas and incredible storylines. Terrific! 4.5/5.
Movie Japan Woman Being Shaken by Rain
Romaji: Ame ni Yureru Onna
Director: Yoshihiro Hanno
Writer: Yoshihiro Hanno
Release Date: 2016
Language: Japanese
Country: Japan
Cast
Munetaka Aoki
Ito Ono
Was this review helpful to you?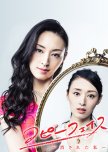 Copyface
2 people found this review helpful
Japanese drama do contain interesting ideas and stories. In fact, their music is quite unique and the very appealing, which gets audience's attention. This drama is incredibly interesting, with an idea of a freelance journalist and a young director Nodoka of a cosmetic surgery clinic.
Nodoka is saved and given her face through plastic surgery. She lives with the belief that she is his wife as a result of memory loss triggered by the shock of the accident. By the time she regains her memory, she has already fallen in love with the man who is another woman's husband.
A bit of melodrama and a bit of a love story (romance) mixed and matched. It is terrific story.
Was this review helpful to you?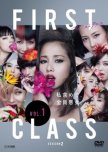 Excellent Japanese Drama! I love the plot. They always have interesting and new ideas.
Was this review helpful to you?