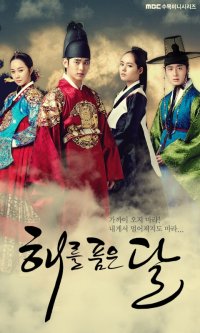 I have always found it hard to finish dramas, but this one was super easy for me! I was checking every week for new episodes ;) It kept me interested throughout the whole series and I can safely say this is my favourite drama ;) Okay, on to the review!
Story - 10/10 I loved the storyline, it was a mix of everything. Sweet, Romantic, Tragedy, Comedy, etc. The only thing that I thought sucked was that a lot of the characters led a really sad life ;( And I won't spoil, but they did take out a love storyline that I would've been very interested in watching!
Acting/Cast - 10/10 One word: AMAZING. This is the best cast I have ever seen... they all had lots of chemistry with each other. Even the young cast was overflowing with potential and I missed them so much when they left! Everyone played their role perfectly. I had decided to watch this drama mainly because of my love for Kim Soo Hyun (since WISFC days, he was genius there), Jung Il Woo, Yeo Jin Goo & Kim Yoo Jung (I LOVED THEM IN ILJIMAE!) and pretty Han Ga In. However, I fell in love with all the other actors too! Lee Won Geun and Song Jae Rim...I found myself wanting them to come on screen every second! They're both such hotties lol~ now I'm a huge fan of the both of them! I also loved Siwan, he did a great job and he was so adorable! I think he even looks better in sageuks than in reality. LOL. Hands down, best cast, I wouldn't change a thing :) *I also loved the eunuch!* lol~
Music - 10/10 Even when I wasn't watching the drama, I had the OST as replay, shuffle, you name it. :) All the songs fit the drama perfectly, even the lyrics. The instrumentals were amazing, just like a lullaby :)
Rewatch Value - 10/10 I would love to watch it again!!! Since it's my favourite drama :) keke~
Overall - 10/10 It was perfect! :) Please go watch it ;)
Was this review helpful to you?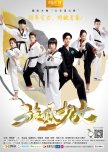 First off, I really enjoyed The Whirlwind Girl (Yang Yang!) I started it mostly for the eye candy that is Yang Yang but also cause I wanted to find a sport-related drama to watch. I went in with low expectations, just wanting to find something light to pass the time but really grew to love the characters and storyline. I'm the type of person who gets bored of dramas easily but I can tell you that I finished watching this one in a week or so. If you don't want to read the detailed review, I advise you try this drama out if you like: Eye candy, Sports (lots of versus/training scenes), typical teen romance, friendship and self-discovery.
Story (9.0/10):
I really enjoyed the initial storyline and theme. It was different and not overly cheesy which sometimes happens when sports and romance go together. I liked how there were enough episodes for character development and even though most of the characters developed and matured, they didn't change their original personality or morals. The only reason why this section isn't a perfect score is because I wish they could have spent more time on the main couple and reduce some of the side stories and screen time for the side characters. The main couple had such good chemistry that I wish they had more scenes together. I also wished the ending was less rushed (especially considering the fact that they had lots of time to develop what happens at the end earlier on) and the abrupt ending. Lastly, there were some parts that weren't revisited that should have been.
Acting/Cast (10/10):
Hu Bing Qing as Qi Bai Cao - Unpopular opinion with the cnetz but honestly I liked Hu Bing Qing's portrayal of Bai Cao. She pulled off the hardworking, shy, naive Bai Cao well and I didn't think her action scenes were bad at all (keep in mind I don't play the sport or watch it very often though). For sure her acting could use some work but I thought her lack of experience as an actress was what made her character very real. Her real life personality also seemed similar to Bai Cao except she seemed more shy and less outspoken in real life.
Yang Yang as Ruo Bai - I think it's pretty clear that I'm Yang Yang biased, but in all honesty his acting was very strong throughout. He really breathed life into his character which wasn't easy. His character was so easy to love, all the big things that he did for the main girl, being the silent hero, etc. I'm officially in love with Ruo Bai. I haven't seen that many works of Yang Yang yet but from what I have seen this could be his strongest portrayal yet. I really admire his hard work behind the scenes to fit with his character (there were certain cuts where he would ask the director for advice on how his cold character would act towards a certain situation).
Bai Jing Ting as Yu Chu Yuan - In my opinion, out of the main actors, it wasn't hard to see that he was probably the weakest actor out of the bunch. However, he really fit with his character and had me convinced that he was a soft-spoken gentleman in real life. I liked his character at the beginning and sympathized with him more than a couple times. However, his character did get kind of annoying near the middle/end especially when you realize that he doesn't really have anyone to blame except himself. I wish his character had more development but another thing I didn't like about this character was that I felt that he was either dense or selfish in some of the scenes, if you watched the drama you would probably know what I'm talking about.
Chen Sean as Fang Ting Hao - To be honest, he was one of the characters I really disliked at the beginning cause his role was so typical and cliche. I didn't like how he was always on screen and found his character annoying and over most the time. However, I did like his input and thoughts near the end of the drama and I thought the actor did a good job portraying his character. I thought it was especially sweet when he spoke out for another character in the show despite not gaining anything from it. I think his character developed a lot although it was a bit sudden.
Wu Leo as Hu Yi Feng - So this is where I found a new actor to follow! He was my next favourite character after Ruo Bai and honestly if Xiao Ying didn't want to date him than I would. I think by how he portrayed his character you could easily see that he is a good actor with lots of experience. He knows exactly what type of expressions to portray and how to deliver his lines all while being natural. I always looked forward to seeing him on screen and I really wish we could have seen his character being developed more (he was pretty much cheerful, playful and chill throughout the whole drama). I wish there was a scene where we saw more about how deep his character was, what's behind his cheery smile all the time and a scene where he would spill the secrets he was holding onto. I really liked how he was beside Ruo Bai the whole time and understood him well. I kind of wish that there was a spinoff regarding his character. Him and Xiao Ying together were really cute and I wish they shared even more scenes together.
Music (10/10):
Not much to say but I really did enjoy the music. Many of the times it fit well with the scenes and I especially liked the instrumentals that were used during touching parts, action scenes etc. I think the music did it's job by putting you in the mood they wanted you to feel but not distracting you from the scene itself.
Rewatch Value (9.0/10):
I probably wouldn't mind watching this drama again with a friend but there would be many parts that I would like to fast forward. However, the cute scenes and action scenes I wouldn't mind seeing again!
Overall (9.0/10):
Honestly, I think that ranking it a 9.0/10 is a bit high. There were many things about this drama that I would like to change and I'm pretty bitter about the cast for season 2 although that has nothing to do with this score. The main reason I ranked it a 9.0/10 is because apart from all the complaining I did regarding the boring scenes and story loopholes, it's been a long time since I had so much fun watching a drama.
Was this review helpful to you?