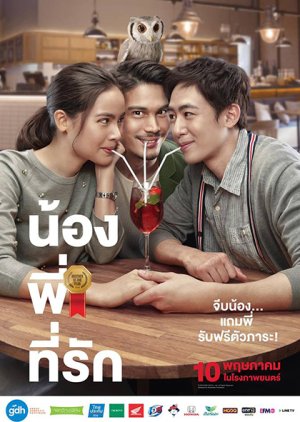 This is my first review so please, don't be so hard on me. I decided to write a review because I just finished watching this movie and OMG, I didn't expected to like it sooo much. Perhaps, is one of the best movies I've seen released in 2018. Seriously, I highly recommend this movie!
The story was, honestly, simple but so damn real (especially the relationship between the siblings in the last half part of the movie) and pretty innovative (to me) since this is the first movie that I've seen that deals with that topic. This movie its hilarious (I couldn't stop laughing in the first half part of the movie) and at the same time "dramatic" because it narrates something extremely sad but so actual...
The actors that portrayed the siblings were just amazing. They did an awesome job, I really felt their emotions (I even cried like a baby watching the movie).
The music was pretty good. It really matched the situations and they even made a nod to Yaya's song "Make it happen" (actually, if I'm not wrong, Yaya is the featuring).
I would definitely rewatch this one day (probably forcing my friends to watch it).
Was this review helpful to you?