This is one of my favourite dramas ever and believe me when I say I have seen quite a few..it was also my first, so slightly biased. In all fairness it is a slow start, but once you get into the thick of things it is one of those compeling, addictive dramas.I lost alot of sleep over this one..just couldn't stop watching. It is funny , dramatic(duh), has a bit of suspense and romatic. Not just romantic for romance sake, but that sweet organic, naturally occuring, out of nowhere, this is amazing kind of romance, with some heartwarming swoon worthy moments.
The characters, at first may seem a bit tiresome, but they have this uncanny knack of growing on you, until you genuinely care for them and wish to see them happy, successful or in some cases burn in hell. It will make you laugh and cry, which is what all good dramas should invoke. Throw into the mix a nice, non annoying soundtrack and some pretty good cinematography and you get a seriously a good watch. Strong recommended, not just for viewing but repeated viewings as well.
Was this review helpful to you?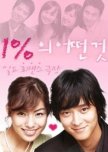 I really enjoyed this drama. It was one of the first dramas I saw. Since then I have seen quite a few. It is not the best drama out there by any stretch of the imagination, but it is sweet and endearing. When I watch a drama, I am always looking for that emotional connection. If I can't connect with the drama, or care for the characters, no matter how amazing the plot is , it would not be enjoyable for me. With that in mind, this drama still remains one of my favourites. The plot is simple and easy to follow,but plagued with the usual problems that face most Korean dramas, that is, it is uneven and could have had better pacing,slowing down significantly in the later episodes. However this dramas major strenght is its cast. Kang Dong Won is great here as the ill tempered lead, Jae In, who ends up being comical and endearing. It was great seeing him change and evolve as a person as the drama progressed. The main romantic pairing is cute and believable, but most importantly they make you care. You want them to be happy , to succeed. It is a great journey, filled with laughs (you can thank a petulant Jae In for most of those), sighs and a few awwws.Recommended for an easy, heartfilled watch.
Was this review helpful to you?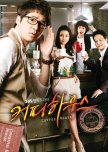 This drama is one that you either love or hate, with little room in the middle. I, for one loved it. For me, this is one of the most original dramas that I have seen, yet it utilizes the same plot vechiles common in other dramas.In an effort of full disclosure,I would freely admit that the plot is not that tight and there are writing gaps. Whilst the story is coherent, it does lose some of its fervour in the middle. Like most asian dramas, its pacing slightly uneven. With all that said, I loved this drama. It moved away from the run of the mill and tried something slightly different. I am a person that loves the classic set up , so for me to love this they had to have something right. The major strenght of this drama, is the exceptional characters and the cast that portray them . The characters are original is their development, but are quirky and all round lovable. So much so that,you feel this weird sort of attachment to them.I am a big Kang Ji Hwan fan, that that was an added benefit.Admitted I have never seen much of Park Shi Yeon, except in My Girl, but here she is a relevation, so much so that she became my favourite character.That is the bottomline with this drama, if you love the characters you will love it, if not then you won't.Recommended for atleast a watch, I promise you won't regret it!1
Was this review helpful to you?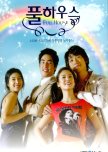 This drama was widely popular after it aired and continued in that vain for a long time, and deservedly so. This was only my second ever drama. Since then I have seen many, but this one maintains a very special place in my hearts and to this day remains one of my eternal favourites. I am not Korean, so prior to this drama I was not particularly a fan of Rain or anything, so not swayed at the time by that bias. Having seen the drama, now mosty definitely a fan. This drama is a fanatstic template for what all easy going, romantic fluffy dramas should follow. It has a simple plot yet interesting premise, a capable and adorable cast and very good music. It is full of sweet moments, mixed it with the funny and the neccessay angst. My only complaint would be that the pacing seemed to drop near the end , as it geared up for its climax and the ending not as amazing as it could have been. This compliants are not unique to this drama but is a common place in most asian dramas and is now to be expected. The dramas major strenght is its characters..you genuinely like them and become interested in thier development, and they are very well portrayed. Rain and Song Hye Kyo have very good chemistry, which adds greatly to the drama and is a strong support to the plot. The supporting characters are exactly what they need to be. The second male lead is strong and charismatic and seems a very capable alternative, which is essential to futhering the love triangle. The others add either tension or comedy, both of which add to the viewers enjoyment.All in all, I would strongly recommend this drama, for an easy heartfelt watch, to make you laugh, to cry and the want to scream at the main lead a couple of times out of fustration..all in good fun.Oh an an excellent soundtrack.
Was this review helpful to you?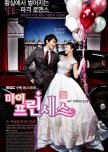 I was really excited about this drama. So much so that I resisted the urge to watch it until it was completed. I wanted to be swept away, to get the full effect. Unfortunately, it didn't live up to my expectations, which admittedly were quite high.It isn't bad per say, just not as amaizing as it could have been.I am usually a sucker for such concepts.Conceptually it was brilliant, it that light and entertaining category but in terms of execution it failed to met its potential. That is the major problem with this drama, it promised so much that when it failed to deliver on all of it , you are left with this empty,unfinished feeling. Major plot points were missed in the middle and gaps tried to be filled in the end when it was just to late.The result is that,as a viewer it became slightly disjointed and you lost your emotional connection. Having said all that, I would still recommend this drama. The acting is good and the cast beautiful enough that you are willing to forgive. It is light, funny and entertaining.It could have been amazing, but ended up being good...which when you think about it isn't bad! Recommended for easy laughs and a comforting, sweet distraction.
Was this review helpful to you?