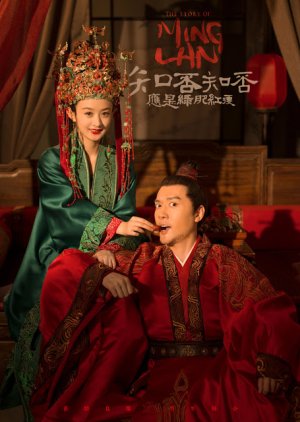 This review may contain spoilers
huahhhh... finally i finished it!! i'm glad Ming Lan ended up with Gu Ting Ye!! They look cute when together!! When smart people end up with smart people HAHAHHAAA...

I hope as newly weds, both of them can share love and happiness together forever in real life!! Congratsss!! so happy for you both!!

I love when GTY helped ML, it's mean to be destiny!
Zanilia Zhao as Ming Lan and William Feng as Gu Ting Ye is the best couple!!!
When i have time i will re-watch this drama......

okay, let's move to another drama!!!!! Asssssssssssaaaaaaaaaaa!!!!!!!!!!!!
Was this review helpful to you?