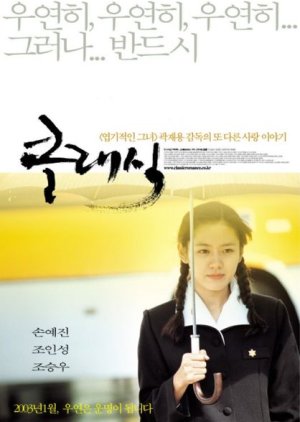 SO PERFECT, I KNOW IT WAS NOT EASY TO LIVING AND LOVING IN WAR TIME, THIS IS THE MOST PERFECT FILM THAT I'VE EVER WATCHED!! FROM THIS FILM, I'M FALLING IN LOVE WITH JO SEUNG WOO, HE IS REALLY SO HANDSOME THEN AND NOW!! I'M BIGGEST YOUR FANS, SEUNG WOO OPPA!!!!

I HAVE WATCHED TWICE BUT I NEVER GETTING BORED OF THIS MOVIE, SO ROMANTIC, I ALWAYS IMAGINE IF JOON HA DIDN'T LIED ABOUT HIS MARRIED, WHAT WILL HAPPEN TO THEIR STORY!!

ANYWAYS, I'LL KEEP WATCH WHEN I MISS SEUNG WOO OPPA!! KKKKKKK


Was this review helpful to you?