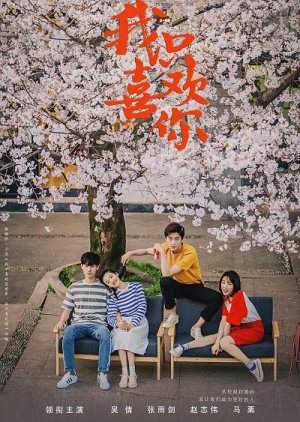 This review may contain spoilers
THIS DRAMA REALLY REALLY GOOD!! MUST WATCH!!

I LOVE ZHAO GUANCHAO AND HAO WUYI STORY SO MUCH.. THEY HAVE BEEN THROUGH ALL FOR BEING TOGETHER AT THE END!!! I HOPE NEXT THEY WILL HAVE ANOTHER DRAMA TOGETHER AS LEAD, I WILL WAITING UNTIL THAT HAPPEN!!

I CAN'T BELIEVE THIS DRAMA IS MA LI'S DEBUT, BECAUSE OH MAN, SHE IS REALLY GOOD, I WILL ROOT FOR YOU... AND ZHAO ZHI WEI SO HANDSOME.. I LIKE THEIR CHEMISTRY TOGETHER (EVEN BEHIND THE SCENE THEY LOOK SO GOOD).

I MUST SAY THANKS TO ZHAO CHAO, IF HE DIDN'T APPEARED ON WUYI AND GUANCHAO RELATIONSHIP, GUANCHAO WON'T REALIZED HIS DEEP FEELING FOR WUYI...

I FEELING SO MOVED WHEN GUANCHAO PROPOSED WUYI, EVERYTHING HIS WORD SO PERFECT!!!


Was this review helpful to you?