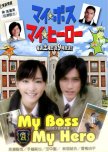 This show is so great i loved the leading actor on this show he is truly funny as all get out this was very good . And i normally don't like japan dramas very much. I'm so glad i took a chance on this one horray for me. If i had to described the show in one word it would have to be. Awesome!! so i really hope you end up watching this show it is really great.
Was this review helpful to you?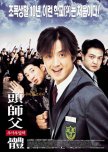 This show sucked big time i was seriously let down by the show. I'm normally pretty biased bout mostly all korean dramas/movies i watch. But really it was just dreadful to me i highly suggest not watching it at all. But if you really do watch the japan version.
Was this review helpful to you?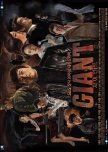 Giant
0 people found this review helpful
It is a good show to watch. Right from the start you can tell exactly where the story is heading it wasn't confusing and and a person who is hip to things could tell that every body would eventually come together. I like k dramas very much . Now i admit i get annoyed at how dumb the A/C act sometimes but ultimately you should for sure watch. If ur thing i don't want to watch something that goes back that far or it's too long i am teeling u it is very much worth the time to watch. espically if u like K dramas with revenge and the bad guy gets his in the end. also there is a good love story in it with all of the sibllings but def the sister. Thxs for reading:)
Was this review helpful to you?