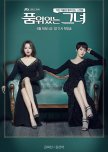 This drama was entertaining enough for me to watch pretty lightly. The main reason I even give it this high of a rating is because of Kim Hee Sun and Lee Ki Woo. Their relationship is what kept me pushing through this drama. I think the drama had a few interesting things to play around with but unfortunately didn't know how to. Also it was extremely frustrating to watch some of the characters (i.e the husband and his mistress) and all those cheating plotlines and I had to skip a lot of that. This drama is not great in terms of plot which is a shame since I do think it had potential especially with Kim Hee Sun and Kim Sun She's characters. In fact if this drama did one right thing to an extent it was the relationship between the two women.
Was this review helpful to you?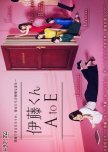 I really liked it!!! One thing I really liked about this series is how initially I thought that Ito would play a larger role and the story of each girl would sort of revolve around him but it wasn't like that. Each story was more about the inner psyche of the women and it went beyond the issues they had with Ito.
I do think the final ep sort of fizzled off with the writer's arc and ive never read the book so I don't know if this would actually flow in with the film  but I'm really looking forward to the film to see more of the writer and  Ito.
Was this review helpful to you?