If you're still experiencing technical difficulties, please report it
here
.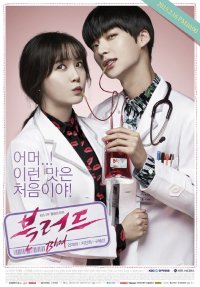 Blood
1 people found this review helpful
*sighs*
I started to watch this kdrama just because. But I didn't think this kdrama would make me cry this much. The story is absolutely twisted! Well, what was I expecting? This is a vampire kdrama.
The actors were amazing. I liked the vampire effect, I can't deny it. The main character did it awesome.
I didn't like the story that much, it was really interesting. I was amazed every episode even tho it started a bit slow. I was like yawning a few times, then when the action came I was awake again!
It was my first drama about doctors and vampires. It's an odd combination but it was okay.
The OST wasn't bad. I liked two songs, but I expected more.
Overall, actors did it great. 10/10. But the story hurt me and got me confused. I wouldn't rewatch it.
Was this review helpful to you?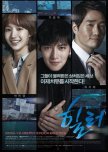 Healer
0 people found this review helpful
Healer is the most wonderful and incredible k-drama I've watched this year for sure. I was amazed watching every episode.
The actors and actresses were on point! I like the characters, specially Young Sin. I liked her personality, the fact that she wanted to do some things for her own. I liked how brave she was even if she had this panic attack every time she saw a violent act.
Healer's hacker (Ahjumma) MY FAVORITE WOMAN EVER. LOVED HER. She was so pro! Always helping my guy to solve things. Wow. I was really impressed everytime.
And HEALER, my precious boy Seo Jung Hoo. I'm gonna miss him! This guy is BADASS. I really, really loved all his action scenes, I felt really bad about his story, but I'm so glad he found this awesome girl to take care of him because even if he is the one who protects, he truly deserves the best of the world and most important: love.
The scenery, the action scenes, THE OST. Omg, the OST was the best, best part. I ADORE IT. It's so beautiful.
This is my first action drama and I'm really happy I watched it. Thanks to my friend who recommended me. I cried, I laughed but specially I ENJOYED all the drama. Honestly, my favorite kdrama from now on. This is one I want to recommend always. Everyone HAS to watch this history. It was really touching and heartbreaking. I liked the funny scenes, they warm my heart.
Basically, I'm looking foward to watch it again and again.
Was this review helpful to you?