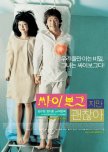 This is a beautiful movie, at first you won't know what's going on, or what is happening but as the story develops you find yourself with your mouth wide open. The only reason I watched it was because of Rain, and his acting was amazing, so sweet, so different, so human and inocent. Su-jeoung really hit me, her acting was incredible and real. Such a beautiful movie.
Was this review helpful to you?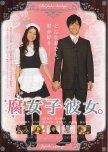 The movie is all about obsessions, the girl wants to turn her boyfriend into something she so much craves. He's the silent type, he won't complain. Is a very frustrating movie because you feel bad about the boyfriend, wanting to make her happy even if that makes him miserable. But the sweet moments are there, you just go "awww". After you finish it you wish they were a real couple.
Was this review helpful to you?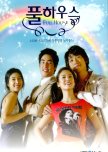 Is great for starters. Is a very hard drama to watch, especially when you start with stronger dramas. The story is terrible is all about cleaning, cooking and a frustrating situations between the main characters. You're always hoping that they kiss, hug or hold hands but ovbiously won't happen until the very end.
Was this review helpful to you?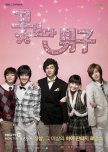 This was my first kdrama, and is an excellent drama. Most of the time you'll cry with this, but you'll laugh and you'll think, is a drama that makes you "wonder", you're always thinking with "what if....". There are so many posibilities for every character, not only the main ones but the suporting characters have a bunch of posibilites, you can almost think about the perfect ending for them and a million more. The acting is just amazing. You won't regret it.
Was this review helpful to you?