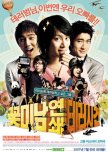 For a normal viewer (one who is not familiar with K-pop/Super Junior), Attack of the Pin-Up Boys will make absolutely no sense. The story is about a bunch of boys who become popular after being hit by a bag of crap (?), I mean come on! BUT, for Suju fans, this movie is a must see. It is comprised of the boys we love most, acting as various stereotypes of male high school students. Basically, an ELF's dream come true. This movie is light and fluffy with several hilarious moments between the members. I also just wanna say, character wise, do not underestimate any of them-each of them have their own little.. quirk (some of which may actually be true in real life XDD) So, my advice for those who want to watch this: sit back, relax (DO NOT EAT WHILE WATCHING THIS-) and enjoy. Emphasis on enjoy: do not attempt to use your brain.
Was this review helpful to you?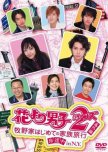 I can't believe that no one has rewritten a review for HYD2 yet! This drama is one of my all time favorites (amongst Japanese and Korean dramas); I loved the storyline (having read the manga and seen Meteor Garden before this one) and all of its characters. HanaDan is brilliant in that it captures the lives of these seemingly unbelievable characters in such an honest and beautiful way. I will admit, when I first started the first season, I did not like any of the characters despite being invested in the story. However, Tsukasa, Rui, Makino and rest of the characters quickly won me over. When you are watching this, you can tell just how devoted the actors really are. The acting is argubly one of the best aspects of HanaDan with a great cameo by Ikuta Toma in this season. I will forever love Oguri Shun as Hanazawa Rui. He is the standard by which I compare all second leads-I also adore Matsujun as Tsukasa as he flawlessly portrays an incredibly rash and violent character who turns out to posses an enormous heart (metaphorically). The soundtrack also deserves attention of its own: I still listen to OST for this drama and love the songs to pieces.
Overall, I just want to say that I like the this drama is not as bright and cheery as the Korean version. It has a darker tone, which I think only helps to sell its story. This is BY FAR, my favorite version of BOF (I've seen all the versions including the Mainland Chinese one) and I'm an advocate of almost every aspect of this drama. I do, of course, suggest that you watch the first season before you start this one: you will appreciate the characters so much more. :)
Was this review helpful to you?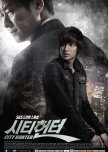 Oh my god City Hunter. So I will be honest, when I first started this drama I was skeptical. Extremely skeptical. I had previously see Lee Minho in BOF and Personal Taste and was not impressed. He (and the story) did not strike me as anything particularly unique. I expected City Hunter to be an action mess, one which had no real plot or character development... Boy, was I wrong. For starters, this drama changed my perception of Lee Minho. He sold an incredibly complicated yet motivated Yoonsung so, so well! It came to a point where I thought Yoonsung was actually LM in disguise (for only a moment though-XDD).
Now, I would say that Lee Minho was the best part of this drama but I would be doing an enormous disservice to the rest of the cast and to the actual plot. The cast was brilliant. Simply brilliant. While I found Nana frustrating as times, everyone was spot on (and I am not exaggerating). Lee Joonghyuk as Prosecutor YongJu rivals Lee Minho's performance; his character is oh, so much more that meets the eye-I also love that he is so devoted to his principles.
And, then there is the story. When I first started CH, I was quite lost-I had no idea what was going on, but trust me, it gets much better. The drama creates a world in which the line of wrong and justice blur, a world in which a vigilante emerges from the seeds of revenge. I actually love that this drama is such an emotional rollercoaster. Personally, I am not a fan of melodramas but I stuck with this drama because it was so damn entertaining (plus possessed major eye candy ;D). The action sequences were fun and very skillfully filmed. CH is one of those dramas in which the director really did know what he was doing. The villan is brilliant. Simply BRILLIANT. He left me speechless numerous times.
Overall, City Hunter is a wonderful blend of comedy (yes, it is quite funny), romance, action and drama. I would recommend it to anyone, including someone who has never seen an Asian drama before. (The only reason my Rewatch value is lower is because I am not sure if I can live through this drama again-you will see what I mean ;))
Was this review helpful to you?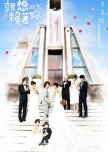 I am in love with Down with Love. I have been since the beginning of 2010. I have seen oh, so many Asian rom-coms before, but there is something about this drama that makes my all warm and fuzzy inside. For starters, I LOVE JERRY YAN! OH MY GOD! I had seen two of his dramas before this one and was at first a little worried about how he was going to interact with Ella. However, I just want to say after this drama, "Welcome to the world of romantic comedy, Mr. Yan!" Where on earth were all of those hilarious/cute/WHY ARE YOU SO CUTE?! expressions hiding? Xiang Yu-Ping starts off as your average Asian drama hero (cold exterior, blah blah blah-) but then become this ridiculously devoted, ADORABLE man. All I can say is, I love you Jerry Yan. Please do more of these dramas in the future.
Don't think that I forgot the rest of the cast: Ella was amazing (as always) and the rest of the cast also does a great job (though besides Yang Duo, the drama does not really develop the supporting characters very much). Character wise, I found male and the female second leads to be so much more annoying than usual. This drama was one of those rare times where I absolutely hated the second lead, Ke Zhong. It makes sense that I hated the female second lead (as we should) but I seriously could have thrown a building at KZ during some parts. I mean, this could be considered a good thing because it allows you to ship for YP without any regrets.
As for the story, it does its job. While there are a few unnecessary detours from the overall plot, they allow us to see the two leads in several different settings. I will admit though, by the middle of this drama I was frustrated in that our couple wasn't together yet, but I got over it since the story more or less held my attention.
The soundtrack is sung by S.H.E (Ella's girl group) and Jerry. Need I elaborate? :D
Was this review helpful to you?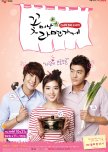 Okay, so here's the thing about Flower Boy Ramyun Shop:
1) It has a wonderful, amusing and fresh cast that has great chemistry together on screen. From the moment I started this drama, I was sold because I found the two leads to be fun and entertaining. While Yang Eunbi drove me crazy sometimes, overall, I found her to be an endearing character. As for Kim... I mean... Lee.. I mean Cha Chisoo (lol, you will get this joke if you have seen the first few episodes) he is the definition of a man child. I am not kidding when I say that he reminds me of a large, spoiled child during several parts of the drama-I am grateful though since he has given me quite a few laughs because of it. The supporting cast definitely hold their own as they struggle with problems of their own; I find it funny that my favorite character is a supporting one. Bawool is the cutest thing to ever walk this planet (no joke!). As for the second lead, all I can say is I love the actor (Lee Kiwoo) to pieces but geez, his character needs to stop being so freaking okay with everything! Also, I want one XDD.
2) The plot was unfortunately rather disappointing. While the drama started off with great momentum and background, by the middle of the drama I was bored. I liked that the beginning focused on so many different types of interactions (friend-friend, father-daughter, student-teacher, husband?-wife??) and Eunbi's struggle to become a teacher. As the drama progressed, however, it became a simple tug of war for the female lead. It did not help that the supporting characters also had less screen time. I am still not sure if I want to finish this drama...I am working on it. All I can say is from where I stand right now, I'm SO bored.
3) I would definitely rewatch the beginning of this drama though. Its such a hilarious, cute beginning. Eunbi/Chisoo are SO SO FUNNY.
Was this review helpful to you?