The website is currently undergoing maintenance. Sorry for the inconvenience.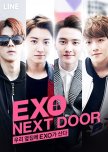 --rough review--
The storyline of EXO Next Door is mediocre and nothing special to put it bluntly, you could probably find a similar story visualizing fan fiction. 99% of us watched it for the members (including myself) and the cast was what really made it so popular.
This drama has an exceptionally close concept with boys over flowers with the asshole main lead and the nice friend who we all know gets friend-zoned by the female lead.
I will say though i enjoyed the scenes between Sehun and Kwangsoo and found their relationship really funny and entertaining.
For the cast acting Ga young was good as the female lead and really portrayed her character well. I find Kyungsoo to be the most natural and least awkward among the group (and i'm not only saying that because he's my bias). Sehun on the other hand... I have no comments. Kwangsoo was really entertaining to watch and really was a unique and adorable character to watch I got happy every time I saw him, I'll give the directors props for Kwangsoo.
For the music in EXO Next Door the one that stood out was the slow song sung by Baekhyun which I liked a lot.
BOTTOM LINE, if you are an exo fan you will really enjoy this, but story wise... it's really just exo fan-service, which i'm sure a lot of people don't have a problem with. In watching this drama you will laugh a lot and get overly excited and fangirly over a lot of scenes. Treat this as a light hearted fun show don't expect really deep feeling.
Was this review helpful to you?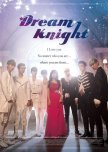 The concept of Dream Knight was better than i expected, watching dramas based around idols you'd notice they tend towards the fan-service of the cast other than the actual story, but Dream Knight did both the fan-service and storyline pretty good, nothing too special but better than other story lines of other idol based dramas.
The first few episodes of this are really just fan-service and mostly lets you have a feel of each character and lets you enjoy these cute/funny (borderline cringey) scenes of got7 only to lead you up a more intense plot-twist that you really don't expect and from there starts to build up into a better story.
Although the ending ended up a good one i couldn't help but feel let down, i would've enjoyed the ending that was supposed to happen, the ending that actually followed the the whole storylines rules, but they just destroyed that by the last scene.. sometimes it's better for endings to be sad, but y'know.
As this is an idol based drama so you can't really fault the characters as they are playing themselves but... Inhyung was played well and wasn't one of those main female actors that continuously ticked you off, which I highly appreciate because it happens a lot in dramas i watched. got7's acting... some of the scenes were awkward but was actually pretty good for a non-professional actor + the story IS based around them and i'm pretty sure everyone watched this just for got7 (including myself) so i don't think it really mattered to some people how got7 acted.
As a drama with your favourite idols... the music has to be good, and it was! Although i didn't pay much attention to the OST of this drama.. the songs from the GOT? album really made each episode enjoyable and knowing the lyrics made my experience with each episode more fun.
BOTTOM LINE: This drama is catered around got7 fans or anyone who really likes dramas with idols. The story is pretty good for a idol cast drama but don't expect an 'it's okay it's love' type affect on you, although the plot twist in the drama caught me unexpected. Expect a lot of laughing, smiling and cringe!
Was this review helpful to you?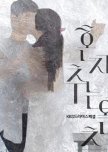 - a rough little review -
Upon watching this short film I didn't really know what to expect but I was pleasantly surprised! The story line is one you rarely see upon korean dramas in which they highlight the harsh reality of the struggles young adults face when entering the work force. This story emotionally made me feel pity and sadness for the characters and overall sympathise with their situations as it truly is what others are experiencing around the world. For a short film to do this and make me interested the whole way through gets a good mark in my book. The ending made me have mixed feelings as it wasn't necessarily good or bad, but in reality you cannot expect a completely happy ending - so I commend the writers that they did this.
As for the cast I think they did a wonderful job at portraying their roles and will definitely watch more of their future work!
Overall, this is a short film I'd recommend to those who like realistic plot lines and if your into a very lovey dovey type short film this probably isn't for you, but there are some sweet scenes in here so watch it anyway! (NGL i teared a little)
Was this review helpful to you?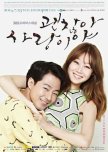 It's Okay, It's Love is truly a no fault drama.
The story line of this drama isn't something you'd usually find common as it touches on mental illnesses and is based around the hospital, I feel like this drama would be catered towards more mature aged people but i'd really encourage teenagers who might be wanting to understand the concept of mental disorders to watch this. Not only does this drama show the harsh realities of mental illnesses but it really teaches you a few things from the perspective of a psychiatrist and the people who have these illnesses. It's okay its love is a really complex story as all characters have a series of problems which they all kind of twist together, and even though in the end they do not fix all these problems completely i think thats what makes the drama so good and realistic.
The story is great in how they piece everything together and every character developed greatly in some way. Although the story is already interesting enough in the first few episodes the plot really starts to pick up and intensify towards the end as the reveal more and more information, I was constantly on the edge of my seat wondering what would happen next. I remember crying for 3 episodes straight because i felt such impact and shock from the events during the end.
The cast and acting for this drama were perfect, the main characters were portrayed well but i have to give props to Lee Kwangsoo and Jo In-Sung for playing their characters so well and to be able to play a mentally disordered person so effortlessly. Kyungsoo's acting was not seen as much throughout the series but really did make a huge impact on me (the reason for me 3 episode straight crying) I felt the need to just hold him and feel pit on him all the time, i really liked his character best in IOIL.
For music there were NO faults, this OST was probably the best i've heard so far. The songs really enhanced the whole experience of this drama, I've listened to all the songs on the OST including the pure instrument ones and i enjoyed it through out the series.
As for a re-watch value 10/10. I can't really give it any less considering it's my second time already watching this 16 hour drama already! Even if you do re-watch this drama the feelings will still remain to hit you!
BOTTOM LINE, The story is something that will really make you laugh, cry, be mad and think a lot. The cast for this was picked perfectly along with the music choices i really think the director should be given an award. This review didn't give this my feelings towards this drama justice i really recommend you watch this yourself, you won't regret it. 10/10!
Was this review helpful to you?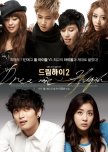 The story itself in honestly quite bland and something i've watched too many times in all these korean dramas. Ordinary girl, side friend with the crush on the ordinary girl and a popular/asshole dude that comes in and obviously ends up with the ordinary girl leaving the side friend lonely. The only twist in dream high 2 is that it's based in an arts school
The cast is good i'll say that, but the main characters are a miss, I love JB (If i'm completely honest i started this series with the sole purpose of watching JB) but his character at first was such an asshole i didn't even want to continue, but as time progressed throughout the series you grow some empathy for him.
Hae Seong on the other hand, i find completely irritating as a character, which is weird cause you'd think i'd want the popular guy to end up with the ordinary girl but apparently not! honestly, while all the other characters improved and developed in some way during the series, Hae Seong just, was her usual self-pitying, trouble causing self. I couldn't bare watch JB and Hae Seong together, it might've been the way they were chosen to act but honestly that couple was a miss...
On the other hand I totally despised RiAn at first, i'm guessing many people did at first but her character pushed through. I in some way would understand why she acts the way she does i mean, JB was her young friend, comfort and boyfriend during their training days and supported each other during their hardships, but when an incident happened causing JB to break up with her and wanting to focus on his carer, she was supportive, but then being moved to a school, JB is suddenly throwing away all his hard work for an ordinary girl... I don't blame her I would probably act the same way as RiAn too.
In regards to the other cast Jin Yu Jin is a favourite character and always will be, In every drama there is always a side couple that everyone enjoys, and for me this drama's side couple didn't disappoint, I liked them more than the main couple actually! Lee Seul and Jr. really suit each other well, and aren't irritating to watch!
I'll admit the music here was great! i enjoyed the 'B song' and 'When i can't sing'. Watching a preforming arts based drama you'd expect good music and i wasn't disappointed.
Overall a 6.5-7/10! It's a drama that really caters to k-pop fans... If you're looking for a really amazing story this probably isn't the right drama. Lastly all i have to say is, G MINOOOOOOOOR
Was this review helpful to you?