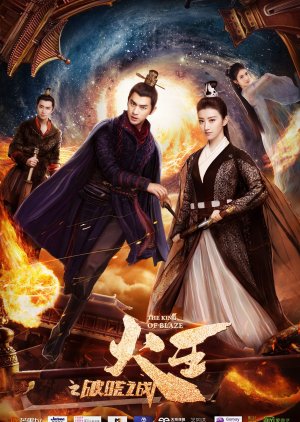 Very Good Movie With Good Ideas. Ancient Ideas of people. Must Watch This Movie

Description as below
The King of Blaze is a 2018 Chinese television series based on the manhua of the same name. It stars Chen Bolin and Jing Tian with Zhang Yijie and Lai Yumeng.Lin Ye is a young scientist who was inspired by the legend of the "King of Blaze". He gathered a group of young entrepreneurs and established an eco green group to research more about environmental protection and new energy sources. He meets Tong Feng, a female reporter, through an interview; and they work together to promote environmental conservation. However, Lin Ye's old friend Di Yun appears and uses underhanded means to interfere and steal his fruit of labors. Lin Ye and Tong Feng must work together to recover their efforts.
Was this review helpful to you?