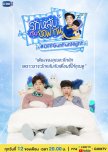 I randomly stumbled upon this show by youtube suggestions. This is a great show, which gives you an insight into the lives of some of your favorite BL actors and actresses. The format is simple: in most episodes, Off and Gun are in their PJs and the guest comes over and they all head to the bed, where they play games, truth or dares, and things like that. They ask the guest(s) all kinds of crazy questions, like if they use briefs or boxers, if they sleep naked and what is their favorite sleeping position.
Off and Gun have a lot of chemistry and they are mischievous and funny. They will sometimes play pranks on their guest and on each other, make their guest do some crazy things and ask the most weird questions. Apparently the show is filmed in Off's apartment (at least it looks like a real apartment, but I am not sure). If you are a fan of Off and Gun, you need to watch this show! Also if you are a fan of Tay Tawan, you need to watch his lone episode (not the one with New, although that one is good too!). That one episode is hilarious and Tay comes off as a really nice guy. I repeat, if you are a fan of Tay, you will love it!
Was this review helpful to you?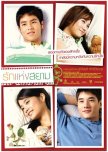 While some may say this is really not a gay movie, and while I am of the opinion this is not BL as we now know it, this movie is for me the best gay movie, the best coming of age story and one of the best movies I have ever watched.
It is a layered family drama, at the center of which is the love story of two young teenagers. The movie was controversial in Thailand because the two teenagers happen to be both boys ;) It is a sweet story, an almost fairy tale, but the ending is well, I won't spoiled it but it is still controversial to this date.
The movie is beautiful. The final scene always brings me to tears, not because it makes me sad, but because it makes me so happy for the characters and because it makes me realize how important love is in our lives.
I will end this review by saying, go watch if you haven't. You won't regret it, I promise.
BTW Viewers of this movie usually end up split into two categories after watching it: those who think it has a happy ending and those who think it does not. I am of the latter, as I think the ending is not perfect but it is happy for all involved.
Was this review helpful to you?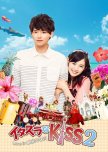 I had heard that this season was better than season 1 but after watching it, I have to say I don't agree.
I expected both characters to grow from throughout Season 2, but unfortunately for the most part this did not happen. Kotoko is still insecure, Naoki is still having trouble communicating with Kotoko, they live in the parent's house during the entire season, and it is not until the very last episode that I felt like the characters had shown some growth. It is like the writers decided that the same dynamics that worked for season 1 would work for season 2 so they didn't want to mess with the formula.
Many of the situations portrayed are ridiculous and unrealistic. The very first half of the season does show some potential but it quickly devolves into a rehash of some of the things we saw in season 1.
Overall, I found this season boring, and repetitive. There were a few funny moments and a couple of sweet romantic moments but they were few and far between. There are no interesting secondary characters that one would like with the exception of one, very attractive, male nurse who acts as the second lead at one point. The end of the season felt rushed, almost anti-climatic.
I loved season 1 and I watched season 2 out of the devotion I had to the characters but if you don't have the time, I had say skip Season 2 or watch the first couple of episodes then skip to the last one. Nothing much happens in between that is of consequence.
Was this review helpful to you?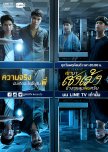 Where to start? The story felt original, at least to my western eyes. A young boy who can see spirits meets a lonely ghost at the cemetery. The chance encounter turns into a long lived friendship, as the boy comes back every year to pay his respects to the ghost's grave. I won't spoil the story with too much details but suffice it to say that eventually the friends become roommates and the roommates become more than friends.
This is a beautiful story, shot beautifully, with powerful and unforgettable performances. As expected, Singto delivers a great performance as Mes, but it is Ohm who steals the show as the adorable Thun. The supporting cast is good. My only complaint is that there is some stuff that I saw coming way too early and I wished they had done a better job of keeping the big plot twists buried and not foreshadow anything... Also the actor who plays the grandpa was in my opinion the only weak acting but he plays a minor role so is not a big deal.
Episode 5 and Episode 8 have some unforgettable scenes. Bring your tissue papers because you will need them. I wish this show had been longer, maybe 12 or 16 episodes and a part of me wished it had ended a bit different. You will have to see it to decide.
Overall, this was by far the best BL I have seen, and two particular scenes in Episode 5 stand out as top best dramatic scenes in an LGQBT show that I have seen, right below a couple of scenes from the US version of Queer As Folk. I think everyone should watch this show, that is how good I think it is.
So, go watch it. You won't be disappointed.
I didn't give it a 10 because of the grandpa's acting, the tendency to spoil the twists with foreshadowing and a particular scene that some may like and some may not but I didn't. It is a scene towards the end of the series, a dramatic pivot that serves to bring forward the truth about how Mes died.
OK, I will tell you more but POSSIBLE SPOILER ALERT:
Ohm and Singto's acting was superb in the scene but I felt the supporting cast, and the writing was not up to par with previous scenes. Once more, it is a scene that Ohm totally steals and he is great but it reminded me too much of a Spanish telenovela. The other thing related to this that brings the rating down a notch is that the resolution for what happened in the past didn't seem to fit the actual crime. I have read this is typical Thai culture and family values. They want everyone to sing kumbaya at the end but it was irritating to me as a Westerner. Like why didn't Prai get mad at the grandpa, why was forgiveness so easily handed out?
So there you go, that's why it is a 9.5 and not a 10.
Was this review helpful to you?