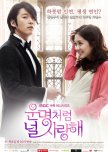 Ding Hao! Ding Hao! A must see drama (and I've seen each episode numerous times already :))
Kudos to the writers, producers, directors, production team, actors, music editor (outstanding OST) and everyone involved in this great drama!
I laughed; I cried; I felt every single emotion expressed by the actors.... that's how awesome they were!!! There were so many nuances incorporated in the writing... enjoyed the parodies, the references to other dramas...the music selection, etc. etc. etc. etc...
Lesson learned.... do not be fear what has not happened...enjoy every minute, every second .... LIVE, LOVE, LAUGH!
Was this review helpful to you?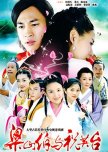 This is a must-see adaptation of the Butterfly Lovers. I've seen it numerous times and will probably watch it again. The actors were all superb. The chemistry between the OTP were awesome... Make sure to have box of tissue if you plan to watch. Although the series included 41 episodes... I wanted it to last even longer... :)
Was this review helpful to you?