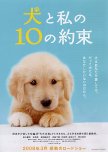 A touching tale about a dog's undying love for it's owner and the people around her. I don't know if you can commend a dog, let alone an animal for brilliant acting but I'm doing it here. Socks was more than just a dog, she was a companion, a friend and above all a family member to everyone around her, her warmth and her non-withering loyalty touched the depths of my heart.
Was this review helpful to you?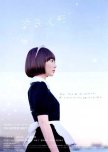 Air Doll
18 people found this review helpful
Beautiful, beautiful, beautiful.
I decided to watch this movie on a whim not knowing what to expect, little did I know, that 2 hours later, I would end up being left mesmerized. This film is not for everyone (a word of caution there is strong sexual content and nudity), some may even call it disturbing, but if you look past it, you'll see and hear a beautiful story being told right in front of your eyes and ears. The directing, acting, casting, and music painted a canvas so breathtaking, it would almost be a shame not to call it a masterpiece. The ending was so poignant it left me feeling something I've rarely ever felt before, the feeling of breathlessness.
This is one of those films that you watch once in a lifetime (as reflected in the scoring I prescribed) not because it isn't worth rewatching, but because you'll still remember it, way down the line.
Was this review helpful to you?