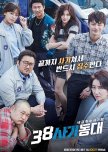 I dont write reviews normally. But for this drama, I had to :D ! Probably one of the best I have watched till date. The writer keeps you on hook until the end. Twistception at its finest. You wont be able to predict anything, trust me ! Not to mention, each of the characters have a special spot in my heart now. Of course, this is only due to the spectacular acting by the stellar cast. Seo In Guk and Ma Dong Seok stole the show :) With shows like these though, re-watch might not be as great an experience as when you watched it the first time. So with a very heavy heart, I say goodbye to these wonderful characters but with the hope that one day I would have forgotten the story enough to return back to it again.
Was this review helpful to you?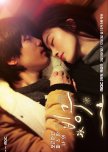 Two souls transcend anachronistic differences to bring some much needed warmth in each others' lives. This was a lovely gem of a story that made me wish it was a full length drama instead. Even though this falls in the suspended animation genre, what with the hero being frozen in time and waking up 37 years later, all brand new, some scenes reminded me of my old time travel favorite - Rooftop Prince. Of course, this was without the scheming second leads, overly dramatic (read: makjang) scenes and extremely comic hijinks but the underlying love story was charming in a similar way. A very fresh and sweet take on this genre, it's perfect for a tea time weekend watch. I loved Kim Jung Hyun and Han Sun Hwa as the leads. Both are relatively new to being main leads in dramas and after this I feel both deserve to get another lead role soon. Kim Jung Hyun has good comic timing, especially his performance in portraying someone getting used to the modern day era. I also liked that there is a nice transition from scenes in 1979 to present day and all ends are tied up well like why Man Soo ended up meeting Ha Da. Considering this was a special, it's understandable that they didn't get time to provide more reasoning behind the fantasy aspect. Each of the characters including the supporting ones, were well developed though and hence I feel they could have easily extended this to have more episodes with a richer storyline.
Was this review helpful to you?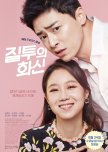 This drama was pure bliss! Had the best time watching it. The writing and direction made what could have been a cookie cutter plot, unconventional and hence, interesting. I could relate to the struggles the female lead faces while trying to establish her identity at work, all the while experiencing dating for the first time (Surprisingly always the case when Gong Hyo Jin plays these characters :D). The realistic nature of the plot and dialogues, was so refreshing. Acting was as amazing as you would expect from these seasoned actors. Jo Jeong Seok was the heart of this show though, and he earned a new level of respect in my eyes. Loved his performance :) ! To sum it up, this drama was gripping, funny and relatable till the end and I am putting this on my re-watch list. So if you haven't watched this yet, what are you waiting for? ;)
Was this review helpful to you?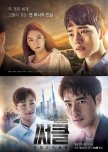 Circle
1 people found this review helpful
You know this is a good drama if you are probably the last one to catch the show and still end up wanting to leave a review!
I honestly never expected an intricate sci-fi plot from this show, and for that matter any other kdrama ever. So I was pleasantly surprised and stumped when this show proved me wrong. A great sci-fi plot should keep you guessing till the very end, only to supply the right logical answers at the right moment, according to the rules it has established in its world. It is also a definite plus if it makes you ask certain existential questions, and ponder on them. For instance, what makes you, YOU? Is it your memories? or the way you look or your actions perhaps ?  This is exactly what the show manages to do.
There were episodes early on, where the plot gave the impression that it was predictable, because it seemed to be going in a direction that I thought it would. But immediately after, it completely turned upside down and exceeded my expectations. So make sure you stick till the end to get all those delightfully gratifying answers to the no doubt numerous questions you will have and trust me it will be like sweet honey from nectar :P (I am not exaggerating). I would rather reveal no details of the plot and have this review make no sense than spoil that satisfactory moment in the show, when things fit in like a puzzle !
Yeo Jin Goo's acting was a hit and his lead character kept me engrossed and not just for the obvious reasons :P
The background music especially during suspense scenes was well planned and I really liked the score. Even the high attention to detail in the scenes in the future  was appreciable and made the show look way more realistic.  
To be fair, there were some usual kdrama filler scenes (** insert bunch of board members arguing when an incident happens) even in the future, which were questionable both for their necessity and general annoyance.  But I feel the good parts of the show managed to cover that up for me.
The ending of the drama tied most of the loose ends as a good show should do and at the same time left leeway for new questions that I think a second season might answer. I for one, would surely lap it up if they came up with a second part.
So go on, it is worth the 1 and a half day you will spend marathoning the show !
Was this review helpful to you?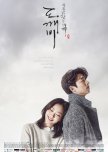 Goblin
2 people found this review helpful
Another one to my special list!
What happens when a goblin, and grim reaper become roommates? If nothing else, you can be sure that there will be lots of roommate drama, bromance, and funny moments! Special mention to the scene where they go out to get groceries like the supernatural beings they are, it cracked me up. Why is this special, you ask : Go watch the drama :P
On a serious note, Goblin was like a ray of sunshine that flickers through on a cloudy day for me. Although it had its flaws (with respect to pacing and few unresolved questions), it was beautifully written and portrayed. The story was built with a rich mythology, filled with elements of hilarity, romance and above all melancholy. Each of the characters, even minor ones, had an intriguing charm to them and fulfilled a unique purpose in the storyline. Cinematography, especially scenes in Quebec, were visually stunning (I cant wait to visit Chateau Frontenac and other places in QC during fall now). I also really liked listening to the drama's OST, especially Beautiful by Crush, and have of course added it to my Kdrama playlist.
Maybe this might not be a popular opinion but I loved the bittersweet touch to its ending. I clearly have a thing for sad love stories. But what I took away from the drama the most, was that at the end of the day, we do need to deal with life on our own even with or without the presence of your loved ones. But, why should that mean, living life unhappily. In fact, live each moment with great joy, sharing precious moments with your dear ones, if not for anything else but to respect the love that you have received so far. With all the limitations we have as mortal beings, you might as well make the most of each moment. I was left with some questions at the end but I am ok ignoring these minor flaws as it kept me hooked till the last minute while also being thought provoking. Now, if only I could summon "The One", by blowing on a candle ;)
Was this review helpful to you?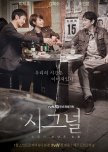 Signal
0 people found this review helpful
I went into this drama with all the hype surrounding it, expecting a mixture of keep-you-on-the-edge-of-your-seat, twists galore a la 38 Task Force and a bit of the grimness/sadness in the character interactions as you would imagine from a drama whose premise is based on time paradoxes. A word of caution, I found it to be slightly overhyped, and some plot points predictable. Around midway through the drama, when they were solving a case, not central to the main plot, I felt like things were dragging a bit.
Why then did I continue to watch this? Of course because things picked up immediately after that especially with the "Hongwon-dong case", enough for it to be nail biting until the end. But it is also true that such dramas don't tend to have much re-watch value for me since the suspense factor is gone once you have watched it completely.
Having said that, this was not your usual crime procedural, nor was it like your typical time travel/time paradox drama. This was different, in its plot and execution. It made me think more than usual about time paradoxes, and more than anything, how, you would/could probably never change some decisions, even if you knew, what the consequences would be. The central characters all left a lasting impression. Coincidentally, this was also the very first time I was watching Lee Je Hoon and Jo Jin Woong on screen, and both of them made me sit up and take notice of their acting. Throw in Kim Hye Soo, and this was definitely a seasoned cast at play, I would say! There were no trailing plot threads either and everything was tied up well together till the end. In that, I think Signal has won (hats off to the director, writer and cast).
Finally, the message I take away from this drama is that "If you don't give up, you can always change your future for the better", and I will probably be reminded of this whenever I face obstacles in my own life :) Also if ever there was a second season, I think I would not want to give it a pass!
Was this review helpful to you?