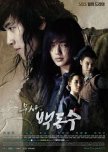 If you like action, bromance, political turmoil, and saeguk (historical) dramas, then this drama is for you! This is one of my favorite dramas! The fighting scenes are some of the best I've seen (and no, it's not wire acrobatics, thank goodness!). This is a drama to watch for action and the loyalty between three friends, it is not a drama to watch for romance. However, the past romance (between characters I won't name) is very well done. On the other hand, the romance between the other characters seems forced and more like an afterthought on the screenwriter's part. Don't judge this drama based on the first episode, because the first episode is a little confusing. If you are just watching this drama because of the actors, it takes a few episodes for the young Dong Su and Yeo to grow up, so be patient, I promise it's worth the wait and it's important for the storyline! I did not give this drama a ten because: 1) the forced/poorly developed romance between certain characters, 2) the plot slows down midway (it picks back up again, but was not as good as the in the beginning) and 3) the ending (it seemed like a forced episode that was unnecessary and out of place). So all that aside, this is definitely worth watching, especially if you love action!
Was this review helpful to you?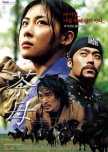 Damo
12 people found this review helpful
This drama takes a simple plot and layers it with the complexity of emotions that are so well done, you can feel the passion and pain of the characters. Overall, it is a serious, suspenseful, romantic, historical drama. This drama is short, but the ending didn't seem rushed, it played out naturally. I personally did not like some of the camera work, or exaggerated wire acrobatics, and that is why I downgraded it to an 8.
Was this review helpful to you?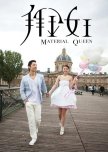 Overall, this is a good drama if you are looking for something fun, casual, but still suspenseful and romantic. This was my first Taiwanese drama, and I found it surprisingly fun and fresh. I liked Chu Man's character and found her intriguing. The storyline kept your interest the entire time & the music is AMAZING. It was actually the theme song that caught my interest at first! This was my first exposure to Van Ness Wu as a musician and actor, and I thought he did great. The only reason I rated this drama as an overall 8 was because certain events in the plot are completely unbelievable, even for a drama!
Was this review helpful to you?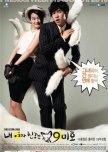 Fun, light-hearted, comical drama that made me laugh so many times! The story line is kind of predictable in terms of character development. However, if you are just looking for a casual fun drama, this is it! The music is also enjoyable, especially if you are a Lee Seung Gi fan. Lee Seung Gi's acting was much improved compared to his role in Shining inheritance. This was my first drama with Shin Min Ah, but I found her overacting fitting of her character, rather than a sign of poor acting.
Was this review helpful to you?