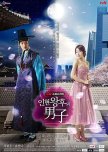 This is probably the most romantic Korean drama I have ever seen. And it had a wonderful ending. Unlike those dramas which are good in the beginning but leave you with a disappointing final episode. The chemistry between the two leads was off the charts. I basically started watching this show after I finished w two worlds. There are similarities between the two. For example the male lead has a tragic past, he is also intelligent and charming like kang chul. But unlike w which focused more on the action part Queen In Hyuns Man focuses more on the romance. The characters here are better developed too. But nevertheless you have to be a little patient with this show as it is slow paced. The first couple of episodes were actually a little boring and the plot dragged sometimes. This was an old drama so the cinematography isn't as impressive as it is for kdramas nowadays. But the beautiful tale of star-crossed lovers more than makes up for all its flaws.
Was this review helpful to you?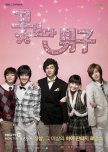 This drama is for those who love modern day cindrella stories. It's basically a wish fulfillment fantasy. Poor girl has rich handsome boys falling head over heels in love with her etc that sort of stuff. I was in severe depression when I started watching this show. Though it considerably cheered me up I don't think I would have enjoyed it if I was in a healthier frame of mind. It's plot is so ridiculous that you can never take it seriously. The female lead is truly irritating. She starts of as a strong character who can stand up for herself but the writer later turns her into a damsel in distress. She just cries and makes stupid decisions. Not to mention that the actress portraying her does a terrible job. Not to mention I never believed that she truly loved the male lead. This was the thing which bothered me the most. She had a very strong bond with the second lead but she was always playing hard to get with the main lead. The main lead is always rescuing her and doing romantic things for her but she hardly does anything for him. I personally enjoy romances in which both the male and female lead do things for each other. This relationship throughout felt like a one sided romance. But nevertheless it has a few romantic moments here and there which are cute. Especially if you like the male lead chasing the female first and obsessing about her. Lee Min Ho looks cute as Gu Jun Pyo. The series has a fun soundtrack. And everything from the beautiful cast to the scenic locations are nothing short of a visual treat. In short it's fun to watch as long as you don't take it too seriously and ignore the flaws in it's plot. It's fun but nothing which will blow you away.
Was this review helpful to you?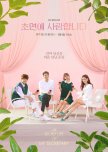 This drama does have it's clichés. The cold hearted rich man falling for the poor good natured woman etc. But it's how the plot is executed on screen which made all of the difference. I liked this drama because it managed to deliver what it promised. It was supposed to be a simple romantic comedy and it's just that. I loved the chemistry between the main leads. There were cute moments between the two but not so many that you would get bored and sick of seeing them. The side characters such as Veronica Park were fun to watch as well. If you are feeling down or depressed and want to watch something fun without too much angst I suggest you check this one out.
Was this review helpful to you?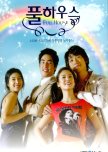 This drama had a good looking cast and a pretty good soundtrack. But I didn't like the relationship between the two leads. The male lead is a good looking celebrity but that still doesn't make up for the fact that he is an absolute jerk towards the female lead. The female protagonist is a little too naive and more forgiving than she should be. This makes you feel sorry for her but frustrated with her at the same time. The only person who is nice to her is the second lead. But he's the second lead and that's a shame. Though Song Hye Ko and Rain had amazing onscreen chemistry the writer messed up what could have been a swoonworthy romance. All the time it's the male lead bickering with the female and there are hardly any romantic moments between the couple. Watch if you like male leads who are extremely cruel towards the female lead. Or dramas where the female lead suffers from Stockholm Syndrome. Or if you are just feeling masochistic.
Was this review helpful to you?