If you're still experiencing technical difficulties, please report it
here
.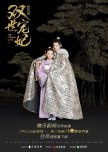 After watching a disappointing Princess Agent I was skeptical about this drama because the main characters are not that good looking but after reading postive reviews about this drama I thought I would give it a try. And wow am I blown away it's completely hilarious and very light hearted. The last time I have laughed this hard was go princess go! The female main characters double personality is hilarious and she pulls it off so well. It's very believable and hilarious. The love between the 2 main characters are so sweet and keeps me completely interested in the series. Everything else is mediocre and repetitive in storyline about palace drama. I also have never seen any Chinese drama focus ofnmental illness too. This is a first time that a mental illness like dissociative identity disorder had been used in such a big part of a Chinese drama. Great job!
Was this review helpful to you?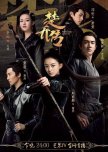 Don't waste your time or stop before things get draggy it will be a huge disappointment in the end!
Was this review helpful to you?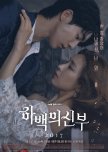 I think the supporting characters kind of ruin this episode. I like the main actor/actress. I don't know why people think the main actress is annoying I think other actresses are more annoying in Korean dramas like the one in my love from the moon or goblin, (the main actress in goblin is so childish) couldn't stand them so I dropped those one. The reason I am dropping this one is because it's getting draggy and boring. I also like the music but it's not enough to make me stay. Maybe I'll watch it again in the future
Was this review helpful to you?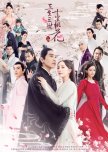 I've watched this show multiple times but I've skipped quite a few episodes to get to the main/good parts. I feel like the first few episodes are kind of deceiving and doesn't really fit into the main storyline. Sometimes I don't know why these d*mn Chinese drama have to be so long. We get the point, stop being draggy. Anyways overall the show was really good and the actors were good looking except the main actress. She is old looking but I guess that fits in the story. The cast looks mature but that's what I like. Mature looking actors and actresses. One thing that I didn't like was that the ending was mediocre. They could've done more like a wedding or something.
Was this review helpful to you?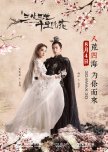 This is crap! Love the drama but not the film. I can understand why they told the story the way it is but still you can do a lot with the time they had. I think they think everyone has seen the drama still it's a big disappointment!
Was this review helpful to you?