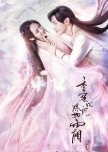 One of only a few shows with a ton of episodes that I sat and watched. I loved the story. I found myself completely enthralled with the characters, and wanting to hurry to the next episode to find out what happened. I think the music was great, and I loved the imagery. It really sells the fantasy aspect and then some. I loved it. I have it saved in youtube so that I can go back and watch it again and again. Have had a few friends who sat and watched a bit of it. From what they watched they loved it as well.
Was this review helpful to you?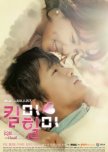 I wasnt sure what to expect when I first saw the trailer for this, but it was better than I imagined. Outside of a few cringe scenes it was a good watch. I really enjoyed the cast and their chemistry. There were a few moments in the story when I feel it was too cheesy, but when you are acting out certain personalities you will have that. I think he did a good job with all the different personalities as well. I think my favorite was Ahn Yo Na. I laughed the most with her. I found myself a little upset when Se Gi left, but thats my type. Definitely a good show to watch and rewatch.
Was this review helpful to you?