The website is currently undergoing maintenance. Sorry for the inconvenience.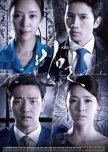 Secret
73 people found this review helpful
One of the best melodrama I've ever seen and also one of the best dramas period. To be honest when I first started watching it, I dropped it at the first episode because it bored me, but then I tried it again after reading the reviews and right then and there I was hooked. I pretty much finished in 2 days and didnt even skip a second of it. Everything about this drama is perfect, from the cast to the acting, to the story, the romance and the chemistry between the leads were incredible Hwang jung eum's acting was on a different level. I actually cried every time she cried. (lots of crying in this one) That was how convincing she was. Ji sung was amazing too but I feel like his talent is showing more on KMHM. In the end of it all, this drama broke me into little tiny pieces but I will never regret watching it and re-watching it over and over again.
Was this review helpful to you?