If you're still experiencing technical difficulties, please report it
here
.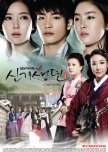 First of all, I've decided to watch this drama, because of Im Soo Hyang. I've seen here in "Lovers in bloom" (airing this year) and I fell for her beautiful face. Unfortunately, her acting in LIB is average (not bad nor not very good) and I was really curious about her skills in different show. It was a nice surprise when I found out they she has that something and can play in a convincing way. And... big plus for dressing her into nice and feminine clothes – eyes happiness :D But to the point...
STORY
It was the first time when I have heard about gisaengs. I was very much into japanaese culture of geishas so it was nice to see something very similar into that in a drama. Plot wasn't very special but nice to the point of being interested in watching all 52 episode.
Families problems were similar to many orgie tv dramat Ive seen before but in the end it was interesting.
CAST
This one point it's a massive plus. The cast is amazing. Of course there were couple of characters that got me under my skin cause were really annoying (Sa Ran's stepmother). After all, it was unexpected how she ended. Sung is also great actor and with Hyang made a really fantastic duo. I wish O could see them in more dramas.
MUSIC
To be honest, I didn't actually care about the music. But in couple last episodes it was more "too much" for me – fake drama climate...
REWATCH
I really don't know. Maybe someday. There're 52 1-hour (very long) episodes. Story of gisaengs was interesting but it wasn't main thread so there weren't a lot of scenes of SaRan as a gisaeng.
Maybe someday, because the chemistry of main character was intense and nice, I guess :)
OVERALL
It was nice but very long drama. To me, it was nice and kinda interesting but some things were too stretched in time, where it was obvious how it ends (we could knew who is SaRan biological parents after couple of first episodes...
If someone needs addictive show to watch and have time I can recommend it ;)
Was this review helpful to you?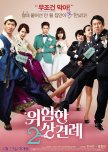 Kinda funny storyline but not anything special. It was long way from beginning to the point when was something interesting in plot (last 30 min). Cast was nice but the same as storyline (nothing epic). Music... I checked one song but it's not available on Spotify, unfortunately. Lot of slow songs - "ballands" which in my opinion didn't fit in couple of scenes. In the end, I had hope for action comedy and it was more like silly romance. So... rewatch, probably not.
No idea why, but main character looked to me like T.O.P in many scenes... xD
Was this review helpful to you?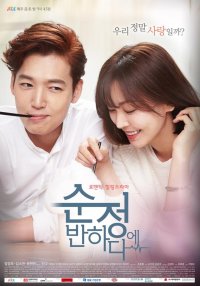 Oh my God! It was the best what I've seen at the weekend. Bless Netflix Poland
Was this review helpful to you?