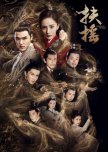 What an epic! Great complicated story and well rounded casts. Beautiful cinematography, action sequences and costumes also help drama's success. Yang Mi never disappoints audiences with her works in historical dramas. No exceptions here, she shines through with help from wonderful talented casts and crews. But the real star is Ethan Ruan with his exquisite performance. He portrayed his character perfectly, complex and multi-layers. I enjoy every moment the leads on the screen, explosive chemistry!!! For me this is Yang Mi's best performance. Ethuan Ruan is really a veteran and versatile actor. Together they both give their absolutely best, there are moments in drama that would give me goosebumps and leave me breathless with their convincing and compelling delivery. I do enjoy the bromance and side love story as well. All actors (heroes and villains) are phenomenal. They all played their roles so well that I completely forgot i was watching fantasy drama . I do appreciate this drama version more than the novel. My admiration to the directors and screen writer, casts and crews. This is my favorite drama of the year. Thank you for English subs. This drama will be the one I would definitely buy DVDs for.
Was this review helpful to you?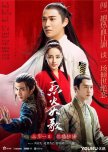 Beautiful love story in breath taking scenery. Same cast and crews from Ten Miles Peach Blossom help the success of this drama. Astonishing cinematography, well choreography and great action sequences are more than enough to pull me in. All casts depict their roles perfectly. Vic Chou portays Yin Xue exquisitely, his eyes conveyed all motions. He commands every scene. I am now a Huge fan of Dilraba and Vic Chou. Their romance and other side romances all well writing . Thank you director and writer, this is a better version of The novel. Beautiful OST is also a bobus!! Well done
Was this review helpful to you?