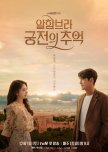 This review may contain spoilers
This reminds me of W or of Korean Odyssey where they all had so much POTENTIAL and it was just so interesting. And then IT JUST WASN'T.
I'll list a few good things to start: Hyun Bin (superb actor), beautiful sets (Spain is beautiful!) and the intrigue of the AR gaming world and the potential dangers of it, the thrill and suspense of how Jin Woo tries to work out what's going on...
Now the not so good:
I like Park Shin Hye as an actress... so I blame weak writing. Her character, Hee Ju just CRIED so damn much, so weak, and such a NOTHING character. And then the romance was contrived and fake and did not work at all in this story line. I literally came from nowhere and the kisses were like 'why? why right NOW?? There are people coming to kill you omg!" So many plot holes, where things just didn't make sense.
I wasn't moved to tears when I should have been because I didn't KNOW the characters, there was literally zero character development and I didn't feel like I could relate to anyone. And I think any story/piece of fiction needs to strike a chord or tug at the heart strings, or make the reader recognise or relate to the situations or the characters... but this misses it entirely! I felt like I didn't know any character, or understand their motivations or how they felt or ANYTHING.
I don't mind a sad ending, but this just wasn't worth it for this ending.
Was this review helpful to you?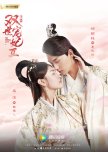 This review may contain spoilers
I love that they can use the time travel element to play around with the same characters and how things change!
I watched this as soon as I finished season 1!
What I liked:
- Mo Liancheng! He is so good. I loved him in the modern times trying to woo Xiao Tan!
- Cheng Cheng's cheeky personality
- I loved the actor who played the Mister
- how they used the time travel
- it was nice to see the first prince with new good looking hair and costume
- the top notch OST
- the costumes and hair styles were beautiful
- the scenary was amazing
- the twists
- seeing characters from previous season changed (particularly the end shout out to the devil king! Totally didn't make connection till then!)
- I'm glad there was less emphasis of the other stupid realm
- I'm also relieved there was less of the soul-suppressing orb crap, there was enough for me to dread it though
- how well they did with first prince's story line this time
- how they added the part with the Dugu Yan
- the emperor's death was well done!
- the modern wedding
- no stupid flute playing crap
What I disliked:
- how they are always SAVING Xiao Tan. Don't get me wrong, I LOVE how Cheng Cheng is protective, but time after time, she is seems to always be in trouble or the cause of trouble. I'm not overly feminist but again (like in my season 1 review) why is someone from the 21st century acting like this ALL OF THE TIME. She's less shrill, but still somewhat dislikable. She was only redeemed by her romantic scenes with Cheng Cheng
- less time with Jingxin!!
- why is EVERYONE falling in love in this show... 14th Prince falls for Jingxin
I like that in season 3, their son is going to feature. But dreading that it looks like it will be ALL ABOUT THE STUPID ORB AGAIN
They really could have done away with the soul-suppressing orb stuff. Make this a time travel show and that's it. Why add in the other fantasy stuff - I'm all for it, if done well, but it's not really for this one! They could make it a time travel show but focus more on the politics of it all.
Was this review helpful to you?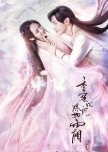 This review may contain spoilers
I have such mixed feelings about this show overall. When I should have been sobbing and crying... I wasn't. When I was supposed to empathsise with a character, I didn't. But then at the same time it could be the environment in which I watched it... or was it the story?
I really did enjoy the show overall though a few things niggled at me a little, and couldn't quite my finger on it.
What I liked:
- Xufeng really grew on me. OMG he is so HOT... His costumes, his hair styles, his attitude, his EVERYTHING. This guy is amazing! He is what made me keep watching
- the complexities of the storyline that left me wondering what next?
- how the baddies get their dues in the best ways possible
- the sad older prince story
- loved the father/daughter relationship with Jinmi and the Water Immortal
What I disliked:
- I just don't know that it sat so well with me how the main character, Jinmi, was the way she was. I almost wanted to say "you deserve this" when she realises her mistakes. At least she regrets, repents and really PAYS for her blindness
- also didn't really LOVE how 'weakling' she seemed in this, how people were usually saving her.... I just really didn't feel like she deserved EVERYONE to sacrifice and want her when she was a little annoying?
- that everyone seemed to be in love with everyone - literally everyone! Mr Snake and the Bird Princess wtf..
- whatever happened to Mr Snake? I really liked him! They needed to give us a 'what happened to him' bit at the end
Was this review helpful to you?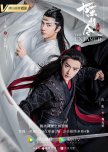 I watched the first few episodes and gave up, but after people raving about how great this series was, I stuck with it past the 13 episodes and it had me!
I don't think it's perfect - but pretty near it! There are still points where I am scratching my head - but could be due to the poor translation? (Maybe I should read the book but that's probably still not as good as the original material in Chinese!).
The actors Xiao Zhan and Wang Yibo omg... amazing. The chemistry these two had *swoon*. I can't get over these two, and I love the way they are with each other, how dedicated, how loyal... soulmates, and an amazing friendship. I cannot get over how great they were, and I have rewatched series for a second time focusing on them because it is just so so amazing. I am at this point where I am feeling so empty and missing watching this series, living this series.
Also the familial relationship of Shiji and Jiang Chen with Wei Ying omg... again, this will always make me cry and hurt my heart.
I have been replaying the OST because so many of the songs are so great! But it almost makes me so sad because I can't experience their story again afresh.
I would have rated this 8 when I first finished it... but after not being able to stop thinking about it for the last week, I have to put it up to 9. I won't give it a 10 because there are some small parts where I wasn't sure what was happening, how this or that happened.
Was this review helpful to you?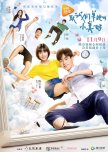 This review may contain spoilers
Misleading reviews...
I just don't understand the whole hype over this drama or the very high ratings.
It took 10ish episodes to start getting interesting. It started because Jiang Chen started to show he liked Xiaoxi and would do little things to show that he was interested. I also liked the second lead Bu Wongsu and how he tried his best, but I especially loved how Jiang Chen would feel jealous and threatened by him.
But Xiaoxi is such a nothing, whiny, submissive, pathetic character!
A lot of the series is spent on school life, but because it was hard to connect to anyone, it wasn't particularly moving or interesting, so I began fastforwarding. Only the bits with Jiang Chen showing how he liked Xiaoxi got me squealing and excited.
Then it moved to being in university and they did a LOT of time jumps. There was a lot of in the sky, of the sun or of leaves montages which was just unnecessary.
Very strange writing, odd beats and pacing. It didn't really seem to have much left to go with.
When it came to the last episode, I barely noticed because it was so anti climatic and seemed to not really give any real message at the end. It was nice to see the monologue of Jiang Chen and why he liked Xiaoxi.
Weird writing and almost mediocre in some parts. It could have been done a whole lot better. Very fluffy, and I would rewatch for those cute moments, but the rest is a bit of rubbish to be honest...
Was this review helpful to you?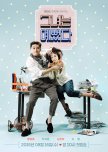 I really enjoyed this one. Not too much crazy drama and quite well paced for about 10 EPs. The latter half was a bit if just not much but I stuck with it and quite enjoyed it
Main actress is a bit too crazy and over the top in her acting but the two male leads are swoony
I liked how light hearted it was and besides the romance and reveal, I was touched by the friendship. Also I liked how silly the second make lead was and he was hot. The main actor was just so sweet.
Definitely worth the watch
Was this review helpful to you?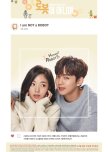 This review may contain spoilers
The concept is cute, the main characters are adorable.
But it just felt stretched out for too long.
I didn't quite get the company power struggle stuff and Madame X never gets explained. Aside from meaningless, comedic relief.. what was the point of the two henchmen in black?
You gotta suspend belief because how could he not know she's human with her very normal human facial expressions and body language??
Could have been much better if it had a tighter storyline.
Also I think Dr Hong could have been better cast because all I could think of "he is older by 20 years compared to everyone!"
Was this review helpful to you?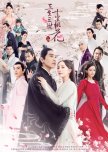 This review may contain spoilers
I began watching this at the behest of my friends. I will warn it is confusing to follow to begin with with all its different worlds and realms, and beings. It really took me a good 10 or so episodes before I started to invest and get into this. But after finishing it, and the emptiness I felt afterwards, and OH THE TEARS I cried? This is by far one of the best C-dramas I've seen in a LONG time. And I doubt I'll ever find a c-drama that comes close to this, perhaps because it's my first... perhaps also these things I loved/liked about it
What I loved/liked:
- OMG Ye Hua why you so hot, so brooding, so wonderfully devoted and amazing??
- Bai Qian wasn't just a damsel in distress, she was strong, courageous and OH HOW LOVED HER REVENGE WHEN SHE GOT HER MEMORIES BACK!
- the complicated storyline which left me guessing and wondering what would happen next!
- the side stories of her niece were not too bad
- the beautiful costumes, hair styles
- the amazing OST that still makes me clutch my chest
- the scenary WOAH
- the chemistry between Ye Hua and Bai Qian is AMAZING
- they don't ignore the son, they include him! He is so adorable and sweet!
What I disliked:
- I must admit I hated how the story ended with her niece and the white haired guy.
- lots of story lines to follow so can be confusing
I can't think of what else to dislike about this! It was just so well! Still trying to fill the void left behind :(
Was this review helpful to you?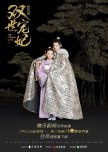 This review may contain spoilers
I started this because people recommended it highly.
What I liked:
- Mo Liancheng - at first, I didn't find him particularly appealing but then he really grew on me with how persistent he was... and oh man those kisses!! His acting is superb!
- the chemistry of the two leads
- the twists
- the amazing OST!
- the comedy
- Xiao Tan and Tan Er's alternating personalities coming out - this made me very impressed by the actress's ability to switch so convincingly between characters
What I disliked:
- the whole soul-supressing orb crap
- the random flute playing stuff that did not make sense nor needed to feature at all!
- last 4 episodes disappearing into a random realm wtf...
- the main character constantly being shrill, whiny and damsel in distress. I know that's the era, but she's MEANT to be modern and she is just the cause of a lot of trouble - her character pissed me off a lot.
- I know this is a thing in cdrama land, but the dubbing... why do they dub when their lips sync up with the audio? It annoys me a little
- the little time spent on the first prince and Tan Er's storyline
- Poor Tan Er just disappearing, she just was a minor character in her own body/life!
- they left their son, and never ever miss him??
Was this review helpful to you?