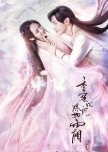 Okay, so I'm going through a lot of emotions right now. It was one hell of an exciting rollar coaster ride. I don't usually write reviews, but this drama gave me so much to feel that I had to write one.
Firstly, if you are looking for any kind of drama to watch, don't think further and start it already and trust me you'll not regret it.
This drama is packed with literally every single emotion. You'll smile, laugh, cry and scream. I hope you give this drama a go.
It was also my first time ever to enjoy a Chinese Drama. I always found C-Drama to be boring and too dragged, but this wasn't like the usual C-Dramas. This was just too different and too amazing. ❤️????
Was this review helpful to you?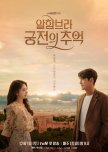 The only thing good about this drama was the cast and amazing acting by the leads. The plot was very different from the usual Korean Dramas, but I think because of keeping it too different, the writers ruined the story. There were so many plot holes and the so many unanswered questions pissed me off. I would recommend this drama, but it's like a one-time thing. Wouldn't rewatch it. I think I expected something different from it as the budget was huge for this drama and the production was epic, but the story (especially in the end) was just too rushed and confusing.
Was this review helpful to you?